As you may have already noticed, Light Reading West Coast Editor Craig Matsumoto, is on the ground at Stanford University for the Federal Communications Commission (FCC) 's second public en banc hearing on the hot-as-blazes Net Neutrality issue. (See FCC En Banc.)

I'm physically in Colorado, but, thanks to the live stream supplied by the FCC, I'm at the hearing in spirit.

But I consider myself lucky. Not many are getting access to this "free" stream. Like many other FCC meetings, the agency's media server is configured to support just 200 simultaneous Internet users. Those who didn't have a quick enough mouse finger, can tap in via George Mason University Television for a cool $65.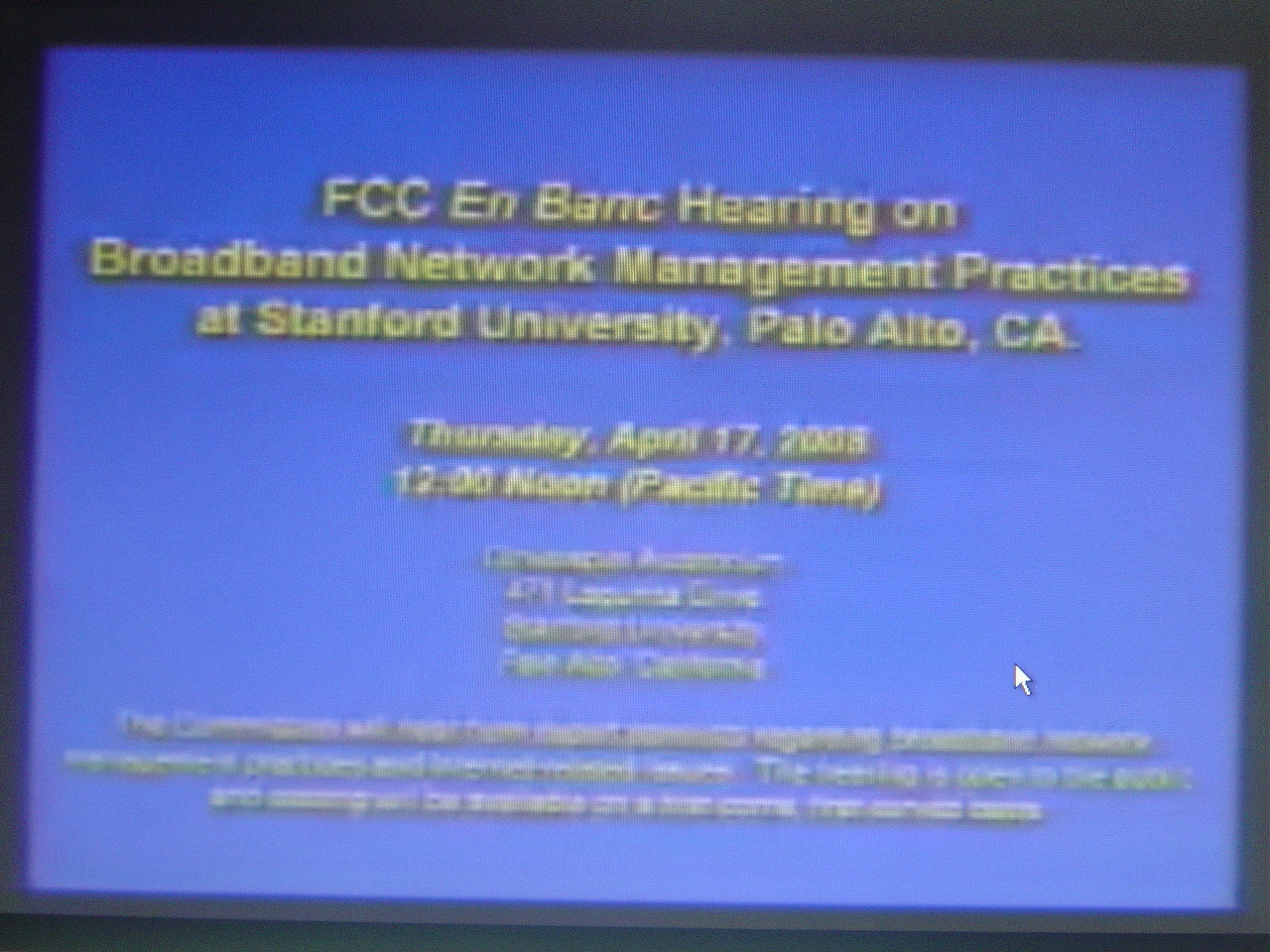 After a brief delay, the event got underway at about 3:10 p.m. ET.

— Jeff Baumgartner, Site Editor, Cable Digital News