Facing tough economic pressures and a shrinking wireline market, Embarq Corp. (NYSE: EQ) saw its second-quarter revenues drop by $56 million compared with last year. But the carrier managed to cut its costs by $84 million and therefore enjoy a healthy 17 percent increase in profits. (See Embarq Reports Q2.)

Yesterday, Embarq reported net income of $206 million, or $1.38 per share, on revenues of $1.55 billion for the quarter ended June 30. In the same quarter last year, it earned $176 million, or $1.15 per share, on revenues of $1.61 billion.

Non-GAAP earnings per share of $1.40 well exceeded Wall Street analysts' expectations of $1.28, according to Thomson Reuters .

Embarq's shares fell $0.04 (0.09%) to $44.70 in after-hours trading yesterday.

Telecom services revenues declined more than expected due to economic pressures and the fact that the company stopped selling wireless services during the quarter, CEO Tom Gerke said during Embarq's earnings call. (See Embarq: Sprint, No Thanks.) The "economic pressures" part, particularly on the consumer side, led to trends like this: Embarq saw more service disconnections compared to last year.

It's reminiscent of the troubles AT&T Inc. (NYSE: T) discussed earlier in the year, when it said its consumer business was suffering. (See AT&T to Axe 4,650 and Whoa Mama Bell!)

But unlike AT&T and Verizon Communications Inc. (NYSE: VZ), Embarq has no wireless operation to shore up revenues. Embarq had to improve its numbers with cost cutting moves, such as outsourcing its network voice operation centers to Nokia Networks . (See Embarq Outsources to NSN.)

Still, Gerke says Embarq is committed to making investments to increase sales, particularly in data services. And even though it doesn't own a wireless service, Gerke says Embarq can grow in wireless backhaul by sending fiber out to more cell towers.

Embarq's stock has taken its lumps this year, but investors have reacted more favorably to its cost cutting moves than to those at Qwest Communications International Inc. (NYSE: Q) –- another carrier that has increased profits exclusively through scaling back capex. Embarq is trading roughly flat over the past six months, while Qwest is down about 40 percent.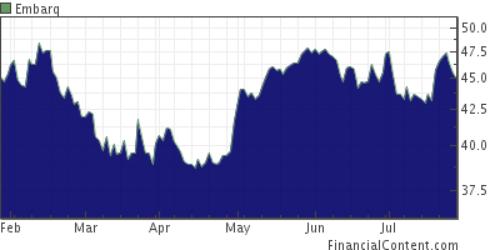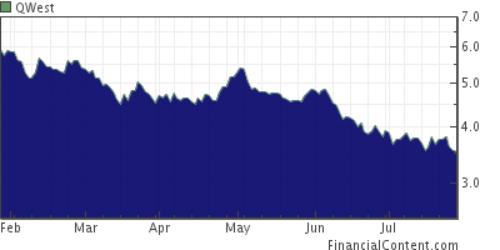 What's the difference? For one, Embarq has been able to generate a lot of cash, something investors like. Its cash flow has grown by 11 percent so far this year. And last fall, at least, its stock was trading at levels low enough to be a relatively attractive buy. (See Analyst: Embarq Is Cheap.)

— Raymond McConville, Reporter, Light Reading