Qwest Profits From Job, Cost Cuts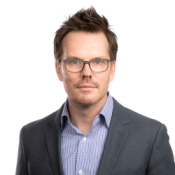 4/29/2009

Comment (1)

Cost cutting remains the most distinct Qwest Communications International Inc. (NYSE: Q) accomplishment in recent months, as noted by the company's first-quarter earnings, announced this morning. (See Qwest Reports Q1.)

Table 1: Qwest Earnings Snapshot

1Q09
1Q08
Change (%)
Revenues ($B)
3.173
3.399
-7%
EPS ($)
0.12
0.09
+33%
Net Income ($B)
0.206
0.150
+37%
Share Price ($)
3.75
5.15
-27%
Source: Thomson Reuters, Qwest
While revenues fell, Qwest's net income and earnings per share were well above what analysts were expecting, thanks in part to headcount reductions and the cutting of some $234 million in quarterly operating expenses.
Table 2: Qwest vs. Analysts
Analysts' Consensus Estimate 1Q09
Actual 1Q09
Revenues ($B)
3.236
3.173
EPS ($)
0.08
0.12
Net Income ($B)
0.136
0.206
Source: Thomson Reuters, Qwest
Qwest had about 32,800 employees at the end of the quarter, around 10 percent fewer than a year ago.
The nation's third largest telco did see some growth in broadband and video subscribers. It now serves about 2.9 million broadband subscribers, about 7 percent more than it did a year ago.
It also counts its video subscriber base to be around 832,000, which is 21 percent better than a year ago.
But its income from that business unit, called Mass Markets, was flat at $724 million for the quarter. That could be because Qwest is losing, on average, about 114 access lines
per hour
. That adds up to roughly a million access lines in the past 12 months, going from 8.5 million as reported in the quarter ended March 31, 2008 to 7.5 million lines reported today.
Qwest's wireless services expenses might be hard to gauge, as that business is still being evened out. The company is moving away from being a storefront for
Sprint Corp.
(NYSE: S) to being one for
Verizon Wireless
, under an agreement announced this time last year. (See
Qwest Ditches Sprint for Verizon
.) Qwest reports a wireless base of 747,000 at the quarter's end, with about 60 percent of those being served by Verizon Wireless.
— Phil Harvey, Editor-in-Chief,
Light Reading

(1) |