PARIS – Broadband World Forum Europe – Four days in Paris sounds great, doesn't it? Well, if you're hitting the Tour Eiffel, the Champs-Elysées (a.k.a. "La plus belle avenue du monde" by the always humble Parisians), and La Rive Gauche (known to us Anglophiles as The Left Bank), then absolument!

But if it's four days inside the CNIT (pronounced like Kermit but with an "N" in the middle) Conference and Exhibition Center at La Défense, pictured here on a misty Tuesday morning, for the Broadband World Forum (BBWF) Europe event, then the trip maybe isn't so appealing.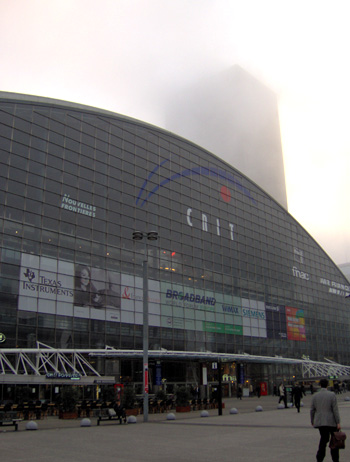 But that's not as grim as it sounds. La Défense, based in the western suburbs of the French capital, may be the business district of Paris, but it has sights and aesthetic pleasures to lift the soul after a hefty dose of IMS talk, of which there was plenty to be had at the event. (See Alcatel Embraces Tispan's IMS, FT: IMS Is the Future, and Quigley: IMS Won't Cure All.)

While it's away from the sights, you can still see the Arc de Triomphe, located at the western end of the Champs-Elysées, from just outside the CNIT. And it's an impressive sight, even if it's a bit hazy on a sunny day.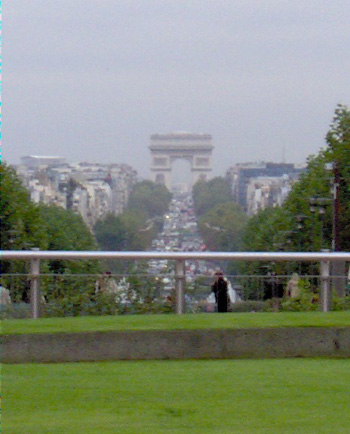 La Défense has its own architectural wonder as well – La Grande Arche, an astonishing building that housed at least one corporate function during the broadband show.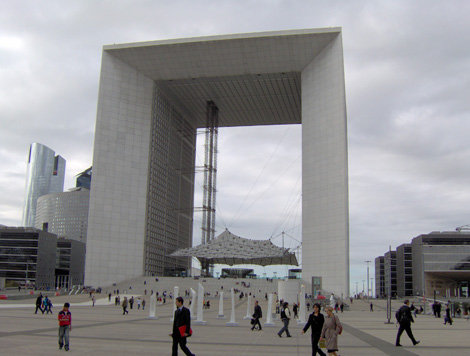 And then there are the sculptures dotted around the area in between the office blocks, making for an aesthetically pleasing journey between meetings and hotels.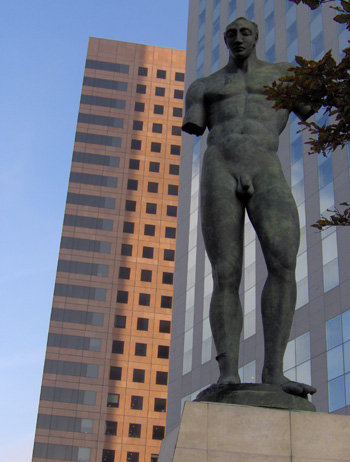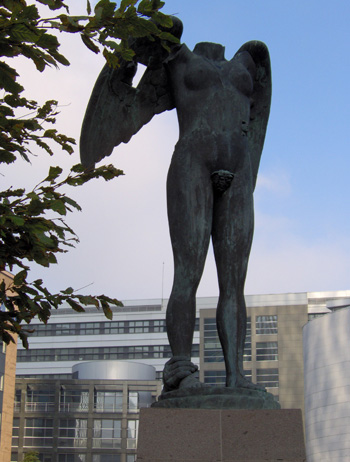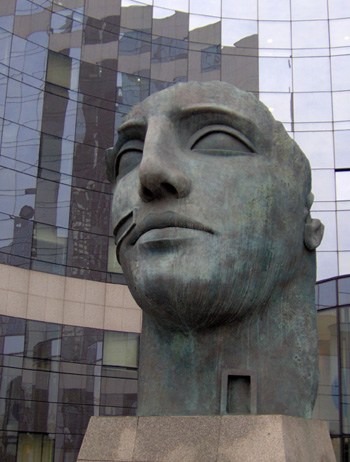 Then there are the images that, well, take you a bit more by surprise. Any company looking for an affirmative image for its broadband strategy should have set up a stand at the foot of this digital giant.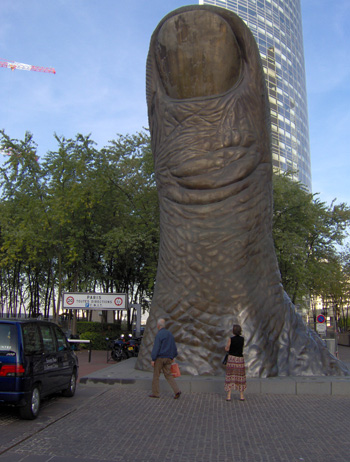 There's even something for the kids at La Défense. We didn't actually have a go on the Carousel (there was more than enough spin to be had at the conference), but we copied the pose adopted by the figure in Image 9, resulting more in lumbago than useful insight.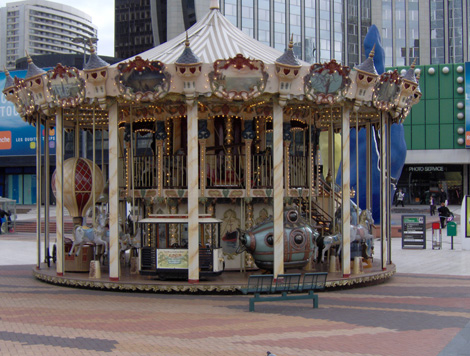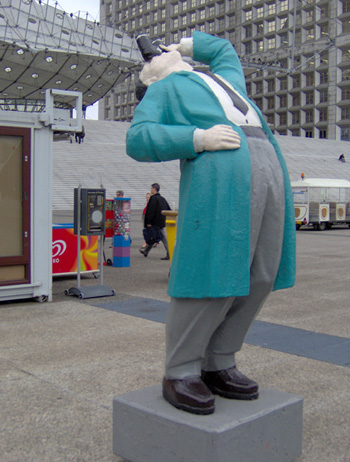 Next year's BBWF Europe is in Berlin. Another art fest? We hope so.

— Ray Le Maistre, International News Editor, Light Reading