Calix transformation to a platform company complete, say execs
Calix presented positive Q4 2022 earnings results this week, touting its official transformation into a "platform company," with over 90% of Q4 bookings comprising platform and managed services. The company also shared a "land and expand" strategy that executives believe enables Calix to continue gaining value from existing customers.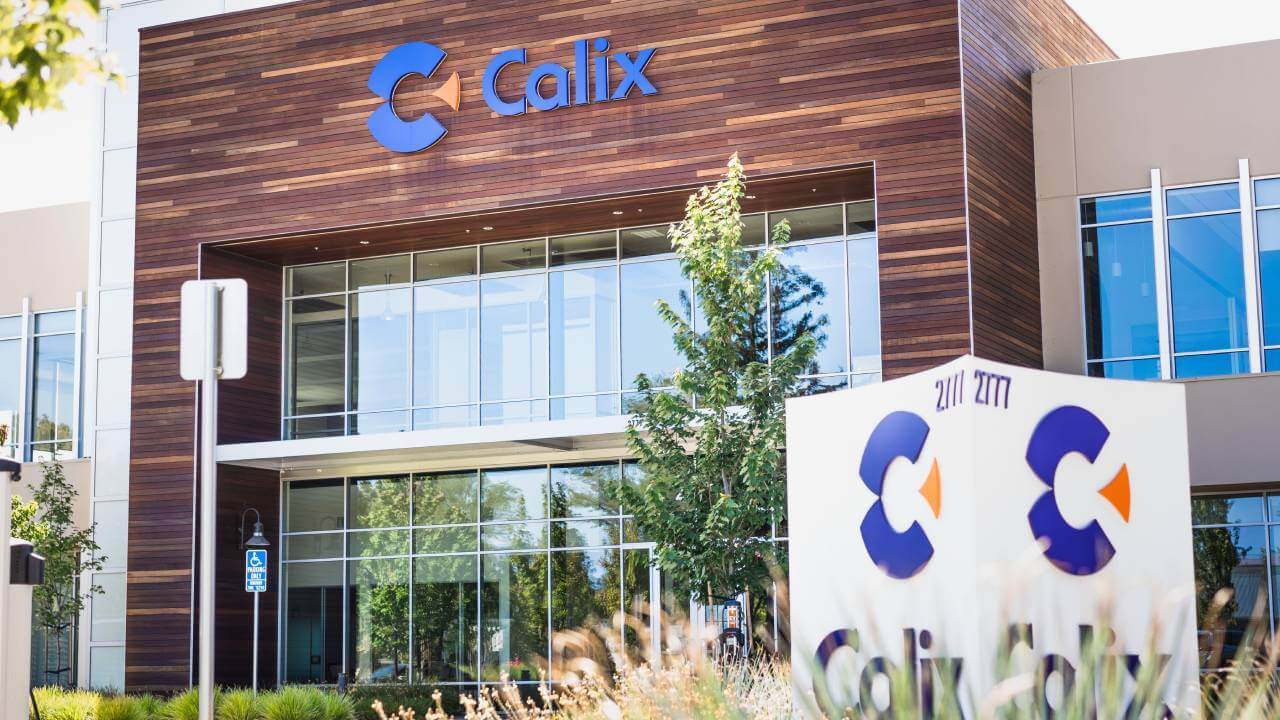 "We could stop landing new customers and continue to grow for a very long time," said Cory Sindelar, Calix CFO, on the company's earnings call on Thursday. "Most of the growth is still gonna come out of the additional subscribers that they take ... and as they add additional platforms."
To that point, Calix – which added 26 new broadband service provider customers for Q4 – is counting on its service provider customers to evolve past being "dumb pipes" and continue offering more services that "excite" subscribers.
"The transformation of a 'dumb pipe' service provider, with broadband speed as the primary go-to-market strategy, to a platform-based broadband service provider continued to gain momentum in the fourth quarter and will continue for the next decade or longer," said Sindelar and Calix CEO Michael Weening in a letter to investors. "Broadband speed is a long-term strategy that will not succeed as speed is quickly becoming a low margin commodity."
Instead, Calix's "land and expand" strategy will see customers deploy more of its platforms (including Calix Cloud, Revenue EDGE and Intelligent Access EDGE) at different stages in their journey, growing Calix's ROI over time, execs explained on Thursday's call.
Put by Calix CEO Michael Weening, as new customers "start to embrace the transformation of their business from a speed orientated, dumb pipe company into an experience company," they then begin to add on Calix's cloud and managed service offerings.
The company noted that by the end of 2022, Calix customers using "one or both of Revenue EDGE and Intelligent Access EDGE grew by 20% year-over-year to 950," with 293 service providers also adopting "one or more" of its managed services.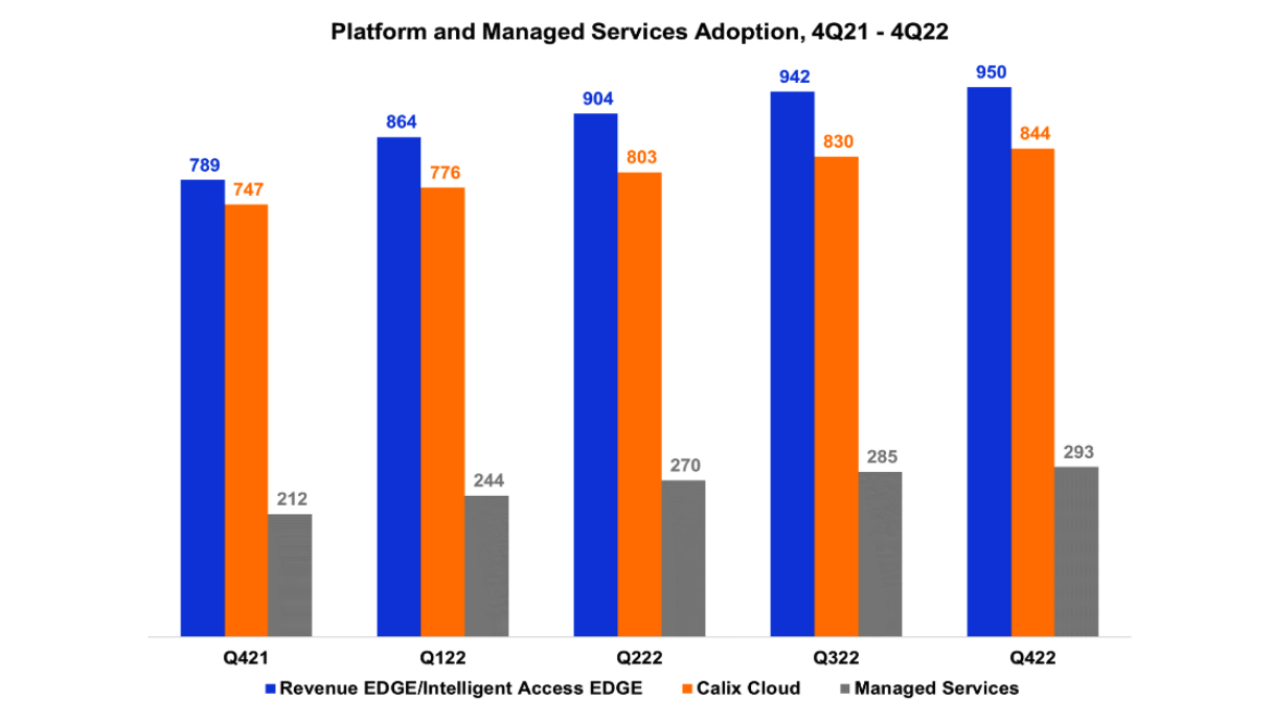 "Our platform and managed services monetize based on subscriber count, and the growth in subscribers and on-going adoption of our platform and managed services form the 'expand' in our 'land and expand' strategy. Over time, the recurring revenue from continued platform and managed services adoption will drive higher gross margin," said Weening and Sindelar in their investor letter.
By the numbers
Calix revenues increased to $245 million, growing 39% year-over-year and 4% for the quarter. US revenue increased 46% for the year and comprised 91% of Calix's Q4 2022 revenue.
Execs noted it was Calix's "third consecutive year of greater than 25% annual revenue growth despite the ongoing global supply challenge," which they expect to "persist for the next few quarters."
Based on those supply challenges, existing inventory and "logistical challenges," Calix executives said they expect Q1 2023 revenue "to be approximately flat with the prior quarter, but up approximately 32% year-over-year."
Calix's Q4 results were well received by investors, including Rosenblatt Securities, which called the company "the best positioned company in our space."
"U.S. FTTP [fiber-to-the-premises] passings are forecast to be up in 2023 versus 2022, and 2023 market growth is to be led by Calix solution customers Brightspeed and Frontier," wrote Mike Genovese, analyst with Rosenblatt Securities, following the company's earnings results.
In a note after the earnings call on Thursday, Genovese added: "Management describes the demand environment as 'strong,' which may be a slight downshift from its prior characterization of 'robust.' Nevertheless, we believe bookings, visibility, and BSP demand for hardware and platform and managed services (software) are positive and still early in the multi-year cycle."
Related posts:
— Nicole Ferraro, editor, Light Reading, and host of "​​The Divide" podcast.
EDUCATIONAL RESOURCES

PARTNER PERSPECTIVES
- content from our sponsors