Calix execs 'no longer anticipate being impacted' by supply chain issues
Calix execs 'no longer anticipate being impacted' by supply chain issues
'We have ended our pandemic-induced supply chain crisis,' said Calix CFO Cory Sindelar on the company's Q2 earnings call.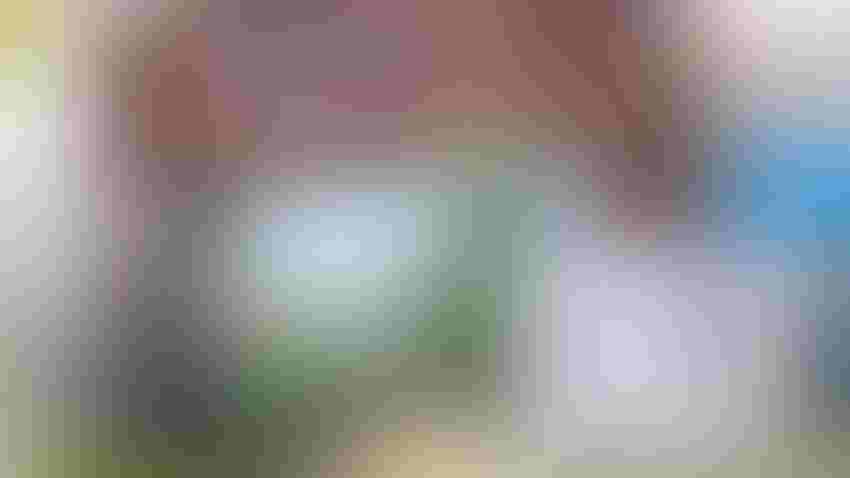 (Source: Sundry Photography/Alamy Stock Photo)
Calix reported revenue growth for the ninth consecutive quarter this week, coming in at $261 million for Q2 2023 – up from $250 million in Q1 – with CEO Michael Weening attributing the company's success to the "unique strength of our platform and managed services model" in a letter to stockholders. Notably, he also indicated that Calix's supply chain woes are in the past.
"With an adequate supply of components ... we no longer anticipate being impacted by abnormal supply chain issues even though silicon lead times remain extended when compared with pre-pandemic levels," said Weening. "The ongoing improvements in the supply chain frees the product and supply-chain teams to focus their energies on partner optimization, expansion of processes that leverage the data and visibility that our platform provides and cost reductions."
Calix CFO Cory Sindelar expanded on that during the company's Q2 earnings call on Thursday, saying: "Our component inventory on hand and at suppliers, combined with our finished goods, provides us with the basis to say that we have ended our pandemic-induced supply chain crisis."
Along with sequential revenue growth, Calix, which provides cloud and software platforms and services for fiber networks and smart infrastructure, reported adding 16 new broadband service providers (BSPs, in Calix parlance), bringing total customer additions to 27 year-to-date. The company further announced 20 new Calix Cloud deployments and 15 new deployments of its managed services, like SmartBiz and SmartTown.
"These Calix-partner BSPs continue to attract significant private and public investment to grow. They are not seeing the impact of tightening credit markets, unlike the debt-laden legacy providers who are pulling back," said Weening on the company's earnings call.
Weening referenced the company's partnership with Allo Communications, an ISP that secured a $650 million "green bond," or sustainable financing for its fiber buildout. Calix recently championed that funding in a press release, saying Allo's successful receipt of financing was "driven in part by their investment in the Calix broadband platform—Calix Intelligent Access EDGE, Calix Cloud, and Calix Revenue EDGE."
In terms of customer size, small service providers represented 76% of Calix revenue for Q2 (up from 73% in Q1). Medium-sized customer revenue was down to 14% of total revenue, from 16% in Q1; and large customer revenue decreased from 11% in Q1 to 10% in Q2. Shipments to large customers were "generally lower," said execs, "with the notable exception of the continued strength from the same customer we noted last quarter." (According to analysts at Rosenblatt Securities, that customer is presumed to be Verizon.)
BEAD 'like gas on a bonfire'
Asked by investors how the business may benefit from the federal government's $40 billion investment in broadband through the Broadband Equity Access and Deployment program (BEAD), Weening said it will be "like gas on a bonfire" for the market, though the impacts will be felt over time.
"There is already a big bonfire going on, which is, our customers are winning in the market. They are taking market share from legacy service providers, and growing at a rapid rate ...Think of it like gas on a bonfire," Weening said, adding that the company will gain the "long-term benefit" over the next ten years. Calix expects to see BEAD revenues start to show up in late 2024 and into 2025, according to Sindelar.
Revenue snapshot
Revenue for Q2 2023 of $261 million represented a 4% increase from last quarter and a 29% annual increase. Of that revenue, 89% came from domestic customers. The company saw US revenues grow 2% sequentially and 26% annually, with international revenue representing 11% of total revenue ("primarily due to higher shipments to European customers," said execs), up 30% for the quarter and 58% for the year.
In a note following Thursday's earnings call (registration required), Mike Genovese with Rosenblatt Securities highlighted the company's international growth as a strength: "While Calix continues to drive its platform focus on the North American market, the strong sequential international growth in 2Q23 is a good reminder the company is also well aligned with a number of strong competitive BSPs overseas." The firm also introduced a 2025 revenue growth estimate of 12.5% year-over-year, which it said "is at the midpoint of the company's long term revenue growth outlook of 10% to 15%."
Calix execs said in their note to shareholders that they expect Q3 2023 revenue to be up 1% for the quarter, "as we continue to see strong demand for our platform and managed services as our BSP continue to grow their deployment rates while at the same time helping them manage their inventory levels as supplier lead times normalize."
Related posts:
— Nicole Ferraro, editor, Light Reading, and host of "The Divide" on the Light Reading Podcast.
Subscribe and receive the latest news from the industry.
Join 62,000+ members. Yes it's completely free.
You May Also Like
---