Alaska maps its broadband locations with Ecopia AI
Alaska is one of the latest states to hire a broadband mapmaker in the lead up to the NTIA allocating funds from the $42.5 billion Broadband, Equity, Access and Deployment program (BEAD) this summer.
In an announcement today, Ecopia – a company that uses AI to convert images into vector maps – said it has partnered with the state, in collaboration with engineering firm Dewberry Alaska and state grant-maker Rasmuson Foundation, to create a "comprehensive map of buildings and broadband serviceable locations" (BSLs). The map, which the firms call "the state's first ever comprehensive map of buildings and broadband serviceable locations" is being used to help Alaska "secure federal funding for the expansion of broadband services," says a press release.
In an email to Light Reading, Hillary Palmer, geospatial project manager for Dewberry Alaska, said that Dewberry and Ecopia were both contracted by Rasmuson Foundation "to provide the data and analysis needed to identify BSLs throughout the state and submit locations for BEAD funding."
Dewberry has since used Ecopia's data to submit challenges to the FCC's broadband map. That includes five challenges submitted in November – comprising 368,260 BSLs and 912,231 units – and another challenge submitted this month ahead of the January 13 deadline, "which included a subset of the locations that were rejected by the FCC" from November's submission, said Palmer.
The difference between what Ecopia is offering and the technology used by FCC mapmaker CostQuest has to do with the underlying data sources and how Ecopia extracts information, explained Sean Lowery, Ecopia's senior director of business and product development.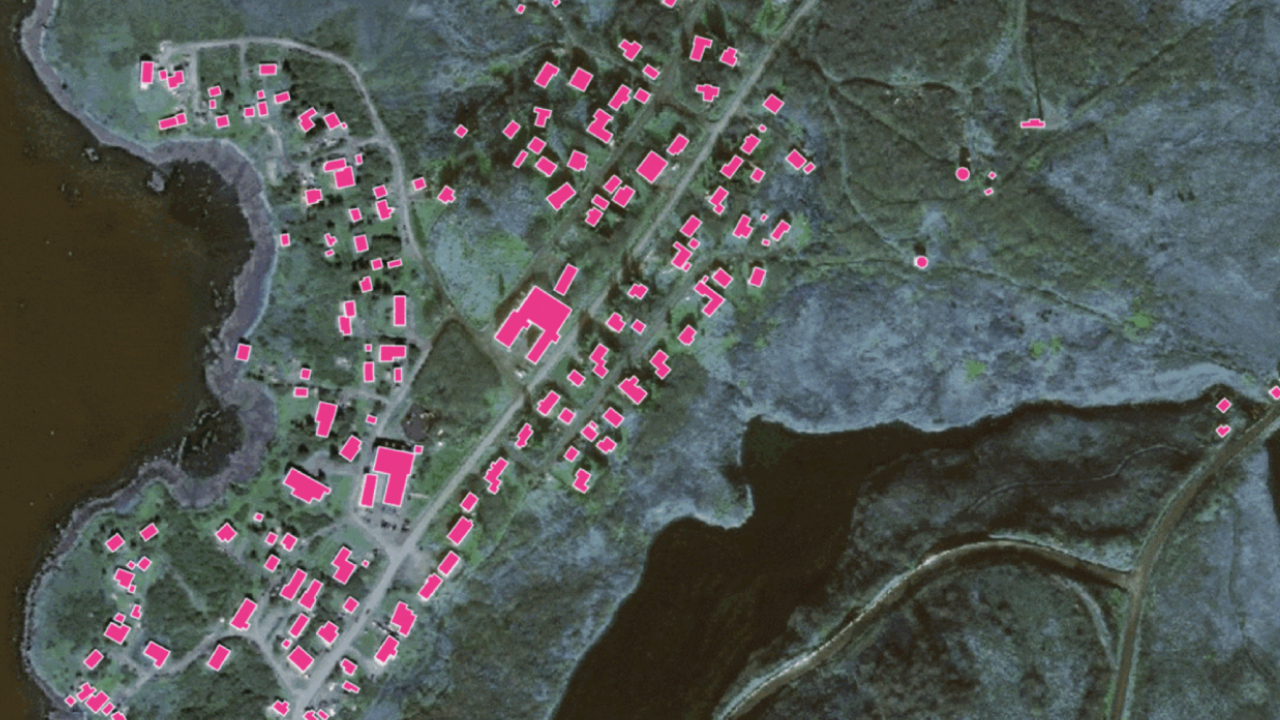 "Ecopia ingests high-resolution geospatial imagery from our global partner network and then uses AI-based mapping systems to extract real-world features – in this case building footprints to identify BSLs," said Lowery. "Many broadband data aggregators or providers often rely on open source data such as OpenStreetMap and the US Census Bureau to identify BSLs – but these sources are not up-to-date or authoritative, often missing entire communities or individual buildings, and sometimes only provide a building centroid instead of a building footprint."
Indeed, while Alaska previously lacked reliable geographic information system (GIS) data, Ecopia was able to use its AI system to extract data from every building in the state, the companies explained in a press release. Previously, the companies said that less than 5% of Alaska's buildings were mapped, and no building footprint data existed at all for Alaska's "unorganized borough," which makes up 70% of the state and contains the fourth largest population.
"With the data from Ecopia and the analysis by Dewberry, all buildings and BSLs are being reported to ensure broadband access is expanded in an accurate and equitable manner," said Lowery.
Beyond its work in Alaska, Ecopia has a "variety" of broadband mapping and network planning projects completed or in progress, according to Lowery. The company has a contract with the Canadian government for rural broadband mapping, and it previously collaborated with private ISP Bloosurf to identify broadband serviceable locations.
Planning funds
While Alaska, like every other state, was granted planning funds through the BEAD fund for mapping and other relevant prep work, Dewberry's Palmer said those funds didn't arrive in time for the state to participate in the FCC's challenge process. Thus, the Rasmuson Foundation played a "key role to provide the necessary funding."
The NTIA announced in December that Alaska would receive $5 million in BEAD planning funds, as well as $567,800 in Digital Equity Act planning funds. Other states like Pennsylvania and Utah have started putting those funds in motion, soliciting and hiring consulting firms to help collect and generate relevant broadband data for their BEAD plans.
In addition to mapping, Alaska is currently seeking help with other data collection efforts. According to a public notice, the state has an open bid for its "Broadband Data Collection Report" and is soliciting "qualified offerers to mine federal, state, and local resources to collect and identify broadband availability and cost data from across the state."
Alaska, which ranks 42nd in the US for Internet coverage, according to BroadbandNow, is by some estimates expected to be eligible for up to $437 million in broadband infrastructure funds from the NTIA.
Related posts:
— Nicole Ferraro, editor, Light Reading, and host of "​​The Divide" podcast.
EDUCATIONAL RESOURCES

PARTNER PERSPECTIVES
- content from our sponsors