Adtran Could See a $120M Stimulus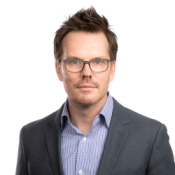 7/2/2009

Comment (0)

2:30 PM -- JP.MorganChase analyst Ehud Gelblum, in a recent note to clients, sized up the possible impact of the Recovery Act funding on a handful of vendors.

For Adtran, Gelblum wrote:


... we estimate ADTRAN could capture over $40M/year or $120M+ over the three years of the plans given that we calculate total North American wireline capex grows roughly 7% while ADTRAN should be more exposed than other companies with its TA 5000 multi-service access platform, the TA 1100 outside plant DSLAM and an additional broadband backhaul opportunity with the OPTI 6100 optical access MUX.
A consensus of analysts surveyed by
Thomson Reuters
has Adtran hitting $477 million in revenues this year. Gelblum estimates Adtran will come closer to $500 million, which would put it nearly flat compared to its year-ago number.
— Phil Harvey, Editor-in-Chief,
Light Reading

(0) |