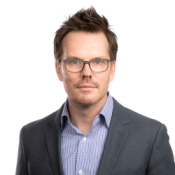 11/5/2007

Comment (0)

9:30 AM -- Poor Chris Anderson. The big chief editor at Wired says he's just getting so many lame PR pitches that he can't cope.


Lazy flacks send press releases to the Editor in Chief of Wired because they can't be bothered to find out who on my staff, if anyone, might actually be interested in what they're pitching. Fact: I am an actual person, not a team assigned to read press releases and distribute them to the right editors and writers...
So Princess Anderson is banning any email address that sends him anything that's not target, tailored, wrapped in a nice frilly bow, and customized just for him.
I can't wait to see how that works out, given that the PR industry as a whole is propped up on the premise that reams and reams of measurable failure are perceived as more precise than a tiny amount of qualified, personalized success.
The PR firm pay structure is such that it's more profitable for account executives to mine databases and spam editors than it is for them to spend the time reading, understanding, and becoming subject area experts.
I understand this. Anderson does not. So, I'd like to extend an offer to anyone offended by Anderson's note: Send your PR pitches to me,
at this address
, and I'll forward the really good ones straight to Chris at Wired.
Just
click this link
, hit send, and if I'll see what I can do to work you around Anderson's email ban.
It's the least I can do. PR is important and necessary, and we as journalists should never forget that.
— Phil Harvey, Barely Managing Editor,
Light Reading

(0) |