Yaron Aboodaga
Product Management Head - CloudBand Infrastructure Software, Nokia
Yaron has more than 15 years of experience in the Telco and Networking industry, working with Tier 1 customers across the globe, in Solution Architecture and Product Management.
Today, he serves as Head of the Product Management Team for CloudBand Infrastructure Software, part of the CloudBand NFV solution suite, and a core element in the Nokia Cloud offering.


Bryan Adamson
Bryan Adamson is a principal consultant at IBB Consulting, where he serves leading cable operators, media companies, and wireless companies by managing large-scale, transformational initiatives. His diverse experience in these industries includes BSS/OSS migration, post-merger integration, technology strategy, marketing, linear broadcast and web. For the past five years, Bryan has specialized in product launches for the low-income and poor credit customer segment.


Nour Al Atassi
Regional Vice President and Managing Director, Middle East and Africa, Syniverse
Nour Al Atassi joined Syniverse in 2013 and leads the company's business in the Middle East as Regional Vice President and Managing Director, Middle East and Africa. Mr. Al Atassi brings more than 10 years of leadership experience with top technology companies. Prior to joining Syniverse, for six years he served in senior sales positions for MACH, before it was acquired by Syniverse. Previous to that, he served as Business Development Manager at HumanSoft, where he headed sales for the latest technologies in training and human resources development systems. Mr. Al Atassi holds a bachelor's degree in business administration from the University of Balamand in Lebanon and an MBA from the University of Wales in the UK. He is a frequent speaker at the GSMA Arab World Summit and other industry events in the Middle East and Africa.


Orly Amsalem
Product Manager Video Security, Synamedia
Orly Amsalem is Product Manager, Video Security at Synamedia. She brings 15 years' experience developing and analysing information systems, business intelligence, data architecture, machine learning and end-to-end solutions for enterprises and startups. Orly is responsible for Synamedia's anti-piracy and security portfolio. Previously, Orly was a data scientist at Cisco.


Alan Arolovitch
Chief Technology Officer, PeerApp
Alan Arolovitch was part of PeerApp's founding team. He is responsible for the company's technical vision and product strategy. A serial entrepreneur, Alan has extensive software and networking engineering experience, including with his own system design and consulting firm whose clients included some of the largest tech brands.

Charlie Ashton
Charlie Ashton, senior director, business development, Wind River, is responsible for business development initiatives for the networking and telecommunications markets. He has held leadership roles in both engineering and marketing at software, semiconductor and systems companies including 6WIND, Green Hills Software, Timesys, Motorola (now Freescale Semiconductor), AMCC (now AppliedMicro), AMD and Dell.


Soyola Baasan
Managing Director, DASpedia / Infinity Communication Group
Soyola Baasan has 15 years of telecommunication industry experience including fiber optics, RF components and DAS systems. He provides support and industry guidance to DASpedia and acts as a managing director.


Rupert Baines
Rupert Baines is Chief Marketing Officer of Real Wireless (www.realwireless.biz), an independent advisory firm in wireless technology, spectrum and strategy. He has a background in both wireless and wired communications, for technology developers and operators, and most recently was VP Marketing at Picochip, where he worked on 4G chipsets and helped pioneer the concept of small cells.


Mark Baker
Ubuntu Product Manager for OpenStack at Canonical
Mark is the Ubuntu product manager for OpenStack at Canonical, where he has spent the last seven years helping drive the platform for next generation application delivery. Prior to Canonical, Mark worked at MySQL and Red Hat where he enjoyed disrupting large, billion-dollar incumbent technology companies. With OpenStack and Ubuntu Mark continues to have fun following this same path.


Alon Bar
Alon is a Product Marketing Manager at Amdocs, with over 14 years of experience in the communication IT industry. He is currently responsible for creating awareness, positioning and bringing to market Amdocs' Portfolio Solutions. This role includes defining the business strategy and direction and encompasses the areas of new offering development, innovative technology and market insight.


Jeff Barak
corporate editor, Amdocs
Jeff Barak is the corporate editor at Amdocs where, among other activities, he reports from major industry events for the Amdocs Voices blog. Before joining Amdocs in 2008, Jeff spent over two decades as a journalist and was editor-in-chief of The Jerusalem Post.


Will Barkis
Senior Technology Analyst, Orange
Will Barkis, PhD, runs the Smart Cities portfolio at Orange Silicon Valley and contributes to the Orange GigaStudio, a consumer apps program that benefits consumers with super-fast networks. He also serves as Volunteer Technology Advisor to the SF Mayor's Office of Civic Innovation. He served as Director of Mozilla's Gigabit Community Fund and has worked at the National Science Foundation, where he collaborated with the White House to launch the US Ignite next-generation apps initiative.


John Barnes
Author
John Barnes has 31 commercially published and 2 self-published novels, some of them to his credit, along with hundreds of magazine articles, short stories, blog posts, and encyclopedia articles, totaling more than five million paid-for words, so he likes to describe himself as an extensively published obscure writer. Most of his life he has written professionally, and for much of it he has been some kind of teacher, and in between he has held a large number of odd jobs involving math, show business, politics, and marketing, which have more in common than you'd think.


Dan Joe Barry
Dan Joe Barry, VP Marketing for Napatech has over 20 years' experience in the IT and Telecom industry. Prior to joining Napatech in 2009, Dan Joe was Marketing Director at TPACK, a leading supplier of transport chip solutions to the Telecom sector. From 2001 to 2005, he was Director of Sales and Business Development at optical component vendor NKT Integration (now Ignis Photonyx) following various positions in product development, business development and product management at Ericsson. Dan Joe joined Ericsson in 1995 from a position in the R&D department of Jutland Telecom (now TDC). He has an MBA and a BSc degree in Electronic Engineering from Trinity College Dublin.


Alan Bateman
Director, Agile Transformation
Alan Bateman has had a long career in the IT and Telecoms industry working around the world with the majority of major players, leading multivendor collaborative transformational programs. Until 2012, Alan worked for BT, having led two of the company's seven enterprise programs, each having global teams in excess of 1,000 personnel and 10+ supply partners. He delivered the first e2e Agile program in the company (Broadband) and six years later the biggest IT transformation, again using underlying Agile techniques. He now helps a number of companies transition to a more flexible, customer-centered methodology.


Mark Beccue
Principal Analyst, Tractica
Mark Beccue is a principal analyst contributing to Tractica's User Interface Technologies practice, with a focus on virtual reality, augmented reality, virtual digital assistants, natural language processing, and other intelligent interfaces and collaboration tools. Beccue, who is based in Tampa, is a veteran market research analyst with more than 20 years of experience in market and business strategy.


Eduard Beier
Eduard Beier is an experienced communications networking engineer at T-Systems International, where he works as part of the Solution Design team with a focus on Network & Communication Voice & Security. He has worked at T-Systems, part of Deutsche Telekom, since 1995, working on projects as diverse as Dante's GEANT, CERN and the 100G Testbed Dresden – Freiberg (2010).


Kacy Beitel
Director of Product Management, ProtectWise
Kacy serves as the Director of Product Management at ProtectWise where she fuels change in cybersecurity product development and growth. Kacy leads the team responsible for launching Immersive Security, currently in beta, a radically new way to visualize your network for more effective, efficient and proactive threat response. Prior to ProtectWise, Kacy ran consumer products at MapQuest and led an 18-month project to overhaul the company's flagship map product for mobile usage.


Steve Bell
Senior Analyst, Heavy Reading
Steve's coverage at Heavy Reading includes the Internet of Things (IoT) and related technologies, focusing on the evolution of the mobile Internet and its impact on digital life. Steve joins Heavy Reading with more than two decades of experience as a strategy, marketing and technology advisor, analyst, speaker and commentator on the mobile Internet and the emerging IoT space. He previously worked with Motorola in Germany, the U.K. and the U.S., where he led technology roadmapping, strategy, product and business development teams that developed 2G, 3G and 4G cellular devices for the global market. In addition, Steve is an entrepreneur who has founded two companies: KeySo Global LLC, an analysis and advisory firm specializing in strategy, marketing and innovation, with a focus on mobile technology; and My City Tag LLC, a digital city services platform with an initial market focus on parking. Steve holds a First Class B.A. Honors degree in Business from Kingston University, England.


V. Richard Benjamins
Group Director BI & Big Data - Internal Exploitation, Telefónica
Dr. V.R. (Richard) Benjamins is Group Director BI & Big Data responsible for internal exploitation across Telefonica at the recently created Chief Commercial Digital Officer at Telefonica. Previously he was Director of Business Intelligence at Telefonica Digital, the digital branch of Telefoncia. Before that he was responsible for Global BI programs across Telefonica's footprint, and Director of User Modelling, where he was responsible for research and development in areas related to customer intelligence. His responsibilities included the development and technology transfer of products in data mining, big data, targeted advertising, personalisation, and privacy. Richard is a frequent speaker on big data, BI and analytics events. Previously he was Director of Technological Strategy at Telefonica R&D, which he joined in July 2007.

Ernie Bergstrom
Founder and President, Crystal Cube Consulting
Ernie Bergstrom is founder and president of Crystal Cube Consulting, an analyst firm focused on AdvancedTCA, AdvancedMC, MicroTCA, PICMG standards, and high-speed switch fabrics. He has over 35 years of industry experience including previous positions as a Senior Research Analyst for In-Stat and marketing manager and system engineer for Verizon (formerly GTE). He holds a B.A. in Business from Central Washington University, and attended George Washington University.


Doug Berman
Solutions Architect, Amdocs
Doug Berman's passion for WiFi started over 15 years ago in Silicon Valley, where he gained extensive operational and deployment experience. Today, Doug enjoys helping Fortune 100 companies realize the benefits of measuring and managing the wireless (Wi-Fi) experience.


Steven Berry
Steven K. Berry is President and CEO of Competitive Carriers Association (CCA), the nation's leading association for competitive wireless providers serving rural, regional, and nationwide markets in the United States. The licensed service area of CCA members covers more than 95 percent of the nation. A seasoned lawyer who worked for Congress, the Executive Branch, and as a partner at Holland & Knight law firm, Berry has held positions as the Senior Vice President of Government Relations for three associations, the National Cable & Telecommunications Association (NCTA), the CTIA-The Wireless Association, and the Direct Marketing Association (DMA). Prior to joining CCA, he served as Director Governmental Affairs (Global) at Merrill Lynch & Co. Inc., New York and Washington, DC.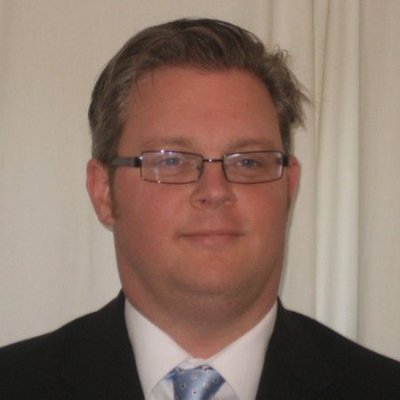 Tom Bienkowski
Tom has been in the network and security field for over 20 yrs. During this time he worked for large enterprises as a Network Engineer and for multiple network management and security vendors where he has had roles in Sales Engineering /Management, Technical Field Marketing and Product Management. Currently at Arbor Networks he's a Director of Product Marketing focusing on the fixed and mobile Service Provider markets.


Wladimir Bocquet
Working closely with GSMA members, Mr Bocquet is responsible for defining and building consensus around spectrum policy positions, and promoting best practice in spectrum management. Previously, he was deputy director in charge of spectrum strategy and international planning at Orange – France Telecom Group, and he led the Orange delegation at WRC-12. Mr Bocquet worked in Japan for several years, first in mobile broadband communication for Fujitsu Laboratories and subsequently as senior manager of broadband access technologies for Orange Labs Tokyo-Seoul (formerly France Telecom R&D). Mr Bocquet earned a degree in telecommunications from Telecom Bretagne (Ecole Nationale Supérieure des Télécommunications de Bretagne, France) and a doctorate from the University of Kyoto, Japan.


Larry Bonfante
Larry Bonfante has held executive leadership positions over the past 35 years in the Financial, Pharmaceutical, Not for Profit, Consulting, and Sports and Entertainment industries. He has received numerous industry accolades including being nominated for the CIO Hall of Fame, being named as one of CIO Magazine's CIO 100 and one of Computerworld's Premier 100 IT Leaders. As Chief Information Officer at the United States Tennis Association, Larry's team was responsible for all information technology related services supporting the US Open, the most highly attended annual sporting event in the world. Larry is the founder of CIO Bench Coach, LLC and has served as executive coach and trusted business adviser to executives at some of the largest and most prestigious companies in the world helping them transform their technology function, attract, develop and retain key leaders, turn talented individuals into high performing teams, change their organizational culture, leverage diversity as a strategic asset, and build board and C-Level relationships. He is also the author of the book "Lessons in IT Transformation" published by John Wiley & Sons and writes a leadership blog for CIO Insight. He has served as both President and Chairman of the Fairfield-Westchester chapter of SIM and is a founding member of the CIO Executive Council. Larry has been a guest lecturer for the Masters' Degree programs at Columbia University, NYU, and Polytechnic Institute and is an accomplished public speaker who has delivered keynote presentations at major industry conferences on four continents.


Rick Boucher
Rick Boucher served as a member of The US House of Representatives from 1983-2011, co-founded the Congressional Internet Caucus and chaired the Subcommittee on Communications and the Internet. He is presently head of the Government Strategies Practice at law firm Sidley Austin, which among other clients represents mobile carriers. He is also Honorary Chairmen of the Internet Innovation Alliance.


Kevin Bourg
Optical Network Architect, Market Development, Corning Optical
Kevin Bourg joined Corning Optical Communications in 2014 serving as optical network architect within Corning's market development organization. Bourg works together with network operators in the deployment of FTTx networks throughout the world. He has more than 20 years of industry experience in system engineering, software development and sales in the telecom industry. Prior to working for Corning, Bourg worked for Aurora Networks (now part of ARRIS), A Pace Company; Wave7 Optics, World Access and Nortel Networks.


Stephane Bourque
Founder & CEO, Incognito Software
Stephane Bourque is the technological inspiration behind Incognito Software System's provisioning solutions. He has built an elite team of dedicated engineers and championed the development of high-performance, multi-platform software to meet the needs of communication service providers worldwide. Stephane applied his computer engineering background at Banyan Systems to design enterprise network management systems for Fortune 1000 companies like Bell Canada before establishing Incognito in 1992.


Dean Brenner
Senior Vice President, Government Affairs, Qualcomm
Mr. Brenner is Senior Vice President, Government Affairs for Qualcomm Incorporated. He directs Qualcomm's initiatives relating to spectrum and telecommunications policy in North America. He represents Qualcomm before the Federal Communications Commission and other agencies of the United States and Canadian governments responsible for spectrum and telecommunications policy. In addition, he is responsible for global spectrum acquisitions and strategy for Qualcomm.
Mr. Brenner was responsible for obtaining the necessary regulatory approvals to launch Qualcomm's MediaFLO USA mobile TV network, which is now the largest mobile broadcast network in the world. In addition, he led Qualcomm's bidding team in recent spectrum auctions in the United States (the 700 MHz band) and the United Kingdom (the L Band). He also lead Qualcomm's bidding team in a recent procurement reverse auction held in Spain. He has spoken at conferences on spectrum policy issues in the United States, South Korea, Belgium, Great Britain, and elsewhere around the world. He joined Qualcomm in November 2003.
Before joining Qualcomm, Mr. Brenner was a partner in the Washington, DC-based law firm he co-founded, Crispin & Brenner, P.L.L.C., where he specialized in telecommunications law and litigation. Mr. Brenner handled a number of major FCC-related cases in the wireless, mass media, and wireline businesses, both before the FCC and in federal and state courts around the country. He began his career at the Washington, D.C. law firm of Verner, Liipfert, Bernhard, McPherson and Hand in August 1985 as an associate. He became a partner at that firm, where he practiced telecommunications law and litigation.
Mr. Brenner received his A.B. degree, magna cum laude with distinction in public policy studies, from Duke University in 1982. He won a prize for the best paper on communications policy, and he was a recipient for four years of a CBS Scholarship. He received his J.D., cum laude, from Georgetown University in 1985. He is admitted to the Bars of the District of Columbia, Maryland, and the U.S. Supreme Court, the U.S. Courts of Appeal for the D.C., Third, and Eleventh Circuits, and the U.S. District Court for the District of Columbia. He is a member of the Board of Trustees of the Field School and the Advisory Board for Jewish Life at Duke University. Mr. Brenner is married and has two children.


Alan Breznick
Cable/Video Practice Leader, Light Reading
Alan Breznick is a business editor and research analyst who has tracked the cable, broadband and video markets like an over-bred bloodhound for more than 20 years.
As a senior analyst at Light Reading's research arm, Heavy Reading, for six years, Alan authored numerous reports, columns, white papers and case studies, moderated dozens of webinars, and organized and hosted more than 15 -- count 'em --regional conferences on cable, broadband and IPTV technology topics. And all this while maintaining a summer job as an ostrich wrangler.
Before that, he was the founding editor of Light Reading Cable, transforming a monthly newsletter into a daily website. Prior to joining Light Reading, Alan was a broadband analyst for Kinetic Strategies and a contributing analyst for One Touch Intelligence.
He is based in the Toronto area, though is New York born and bred. Just ask, and he will take you on a power-walking tour of Manhattan, pointing out the tourist hotspots and the places that make up his personal timeline: The bench where he smoked his first pipe; the alley where he won his first fist fight. That kind of thing.


Gil Brice
Director of Engineering, Tufin
Gil Brice is a CISSP and security industry veteran with 20 years experience. His experience spans corporate operations, professional services for manufacturers and resellers.


Dennis Brouwer
Dennis Brouwer is president of The Brouwer Group, a business services firm focused on strategic consulting and executive leadership development. Prior to founding The Brouwer Group, Dennis served as senior vice president, Products and Marketing, for Enterprise and International Markets at CenturyLink Business. In that role he was responsible for product strategy and marketing for $3b in global enterprise revenue, including integration with Savvis cloud services, data networking, professional services, and solutions marketing. Brouwer joined CenturyLink through the acquisition of Savvis, where he launched the Converged Cloud strategy as General Manager of the Network Business Unit. Prior to joining Savvis, he served in senior product, partner, and program management positions with industry leaders, including UUNet, Compuserve Network Services, and as a co-founder of SmartPipes, a pioneer in Software Defined Networking. Brouwer holds a Bachelor's Degree from the University of Minnesota and a Masters in Business Administration from Texas A&M University. He served as a Naval Flight Officer and anti-submarine mission commander in the US Navy for eight years.

Gabriel Brown
Principal Analyst, Heavy Reading
Gabriel Brown's coverage at Heavy Reading focuses on wireless data networking technologies, including 3G/HSPA, WiMax, and LTE, with a specific focus on how these technologies impact the wider mobile Internet services market. He has covered the wireless data industry since 1998, previously as Chief Analyst of the monthly Unstrung Insider, published by Heavy Reading's parent company Light Reading. Before moving to Heavy Reading, Brown was additionally responsible for the overall editorial planning of Light Reading's entire line of Insider research newsletters. Prior to joining Unstrung, Brown was the editor of IP Wireline and Wireless Week at London's Euromoney Institutional Investor. He often presents research findings at industry events and is regularly consulted by wireless networking technology leaders. He is based in the U.K.


Jeff Brown
Director, Product Management & Marketing, Windstream
Jeff Brown is responsible for product development, product management and all marketing functions for Windstream's wholesale business unit, and is also actively involved in Windstream's SDN and NFV efforts. Prior to joining Windstream in 2013, Jeff held leadership positions working in the service provider and cable MSO space, including VP-level roles at Covad and Sprint.




Jack S. Burton
Principal, Broadband Success Partners
Jack S. Burton is principal at Broadband Success Partners, a consultancy that advises carriers, MSOs, data center operators, enterprise, technology providers, VARs, analysts and others. A 30-year veteran of cable, broadcast, wireless and telephone technology, his resume includes various roles at Cablevision and Viacom, among other companies.


Stephen Cameron
Founder & CEO, iconsenta
Stephen Cameron is Founder & CEO of iconsenta, a company created to deliver services to manage privacy and consent in the light of GDPR. He is the author of the authoritative book on Enterprise Content Management published by the BCS and has over 30 years' experience in delivering information management consulting to financial services, telecommunications and the public sector. He was short-listed for the MCA Technology Consultant of the Year in 2013. He also on the board of a number of innovative companies bringing his expertise in designing and delivering systems and applications.


Philip Carden
Philip Carden is a founding partner of Number Eight Capital and a well-known figure in the telecommunications industry. He chaired two of the first telecoms industry conferences on customer experience, and is extensively published on that topic as well as security, telecommunications engineering and operations management. He was formerly the global head of the Consulting Services business division at Alcatel-Lucent.




Lorenzo Casaccia
VP, Technical Standards, Qualcomm Technologies, Inc.
Lorenzo has been at the forefront of wireless technology and innovation for 15 years. He joined Qualcomm in 2000 and has been with the company since then, covering a variety of roles related to wireless communication, including research and system design, government affairs, product management and technical standardization. He currently leads a team of engineers across three continents driving Qualcomm's activities in 3GPP, the standards body designing technologies for 2G, 3G, 4G (and in the future 5G). He is based in Rome, and travels frequently to California, where he has lived for a number of years. Lorenzo holds university degrees in Electrical Engineering from the Turin Polytechnic, in Telecommunication from the Eurecom Institute, France, and in Philosophy from the Rome University. He is the author or co-author of over 40 approved patents.


Matt Caulfield
Principal Engineer, OpenStack, Cisco
Matt Caulfield is the architect of Cisco's Media Data Center solution for running video workloads on OpenStack. From content providers to service providers, he is an expert in the intersection of cloud and media. He works closely with Cisco's broadcast, post-production and video distribution customers to address their unique use cases in a hybrid cloud environment. Before joining the [email protected] team, Matt spent six years working with Cisco's video group developing high-performance encoding and streaming software.


Philip Celestini
Chief Security and Risk Officer, Syniverse
Phil Celestini is Chief Security and Risk Officer at Syniverse. In this role, he leads security and risk management across the company, including adopting new technologies and building industry awareness of critical threats and opportunities arising from such areas as the Internet of Things and 5G. Phil's career spans more than 35 years across government, law enforcement and the military: from 1992 to 2018, he served as Special Agent in the US Federal Bureau of Investigation (FBI), where he was most recently Special Agent in Charge in Washington, D.C., and also served as the FBI's senior representative to the National Security Agency and US Cyber Command. Previously, Phil served as an intelligence operations officer in the US Air Force. He received his bachelor's degree from the U.S. Air Force Academy and holds a master's degree in public safety leadership.


Glenn Chagnot
Senior Director of Product Management, Ixia
Glenn Chagnot is Senior Director of Product Management for Ixia's visibility solutions responsible for leading the company's Net Tool Optimizer (NTO) program, Ixia's Network Packet Broker (NPB), including the establishment of financial targets, as well as the NTO product and engagement strategy. Prior to joining Ixia's visibility team, Glenn created network testing solutions for a number of industry-leading test solutions for emerging technologies including routing, voice over IP, ATM, and Wi-Fi in both development and product management roles.


Kelly Chambers
IT research director at CEB
Kelly is a Research Consultant for the Information Technology Practice at the Corporate Executive Board (CEB), which is now part of Gartner. Kelly has studied a range of IT shifts and challenges including IT asset and configuration management, green IT, the rise of cloud and the implications to the data center and technology roadmapping.


Caroline Chappell
Contributing Analyst, Heavy Reading
Caroline Chappell leads Heavy Reading's research into service provider cloud adoption for internal IT, enterprise service delivery and network functions virtualization (NFV) purposes. She also covers technologies that support telco application development and delivery and customer experience management. She is currently tracking the impact of SDN and NFV on telecom organizations and has a major interest in the new architectures and management systems needed for operating SDN and NFV-based networks. Caroline has over 20 years' experience of researching and writing about the ICT industry for global analyst firms and her work synthesizes a broad understanding of ICT innovation with a deep knowledge of telecom market dynamics.


John Chevers
Dr John Chevers is Chief Business Development Officer at DANTE, the operator of GÉANT, the 500 Gbit/s pan-European backbone network for research and education. He has a PhD in Physics and is a spare-time mechanic for his vintage cars.


Rob Chimsky
With over 30 years in the telecommunications industry, Mr. Chimsky brings an impressive track record across technology, product, and marketing. In his most recent position, at inCode, he was responsible for managing the company's technology thought leadership and knowledge capital, while guiding clients on technology evolution strategy including migration to LTE and spectrum management, with an emphasis on next-generation wireless technology and services. Mr. Chimsky also led inCode's work with private equity clients in the evaluation of potential acquisitions in the telecom industry. Before joining inCode, he spent over seven years as Vice President of Technology Development at Nextel, overseeing Nextel's dramatic growth from niche carrier to one of the top carriers in the US. Prior to Nextel, he spent a total of 12 years in management positions at MCI and AT&T.




Robert Clark
Robert Clark is an independent technology editor and researcher based in Hong Kong. In addition to contributing to Light Reading, he also has his own blog, Electric Speech (http://www.electricspeech.com).


Tom Cloonan
Tom Cloonan, CTO of Network Solutions, CommScope


Marc Cohn
Vice President of Network Strategy, The Linux Foundation
Marc Cohn is Vice President of Network Strategy for The Linux Foundation based in Silicon Valley. He is the Executive Director of the OPEN-O Project, which recently merged into the Open Networking Automation Platform (ONAP). Cohn has been a major contributor to the software-defined networking (SDN) community, as the Market Area Director for the Open Networking Foundation (ONF). In 2016, he was appointed the third ONF Fellow. He also served as the sole Silver Member representative for the OpenDaylight Board of Directors, where he was elected Treasurer. Cohn was formerly an advisor to the Chairman of the ETSI Network Functions Virtualisation (NFV) ISG on communications and edits the ETSI NFV leadership Blog, and NFV Insider series on SDxCentral. Prior to joining the Linux Foundation, Cohn was Senior Vice President Marketing at ClearPath Networks, and was the outbound face for Ciena's SDN strategy.


Greg Collins
Founder, Exact Ventures
Greg Collins is a technology analyst and strategist with extensive experience in creating innovative, highly analytical and enduring market segmentation and research practices in technical networking, telecommunications, and wireless markets. Greg founded Exact Ventures in 2011 in order to provide market intelligence with greater depth and context than traditional, static pillars of market data. Exact Ventures' research combines both supply and demand-side market intelligence and highlights the economics underlying emerging and transitioning markets and technologies.


Kip Compton
Vice President, Cisco Cloud Platform and Solutions


Richard Cornish
Head of Internet of Things, Xchanging
Cornish has 25+ years experience in connected technology, starting with the British Army using remote sensors for surveillance, asset management & data gathering. After 10 years, he joined Orange to run the Location Based Services proposition focused on delivering telematics services to the automotive sector. In 2005, Cornish joined Norwich Union to launch its pay-as-you-drive insurance proposition and big data practice. He then spent four years as a consultant applying technology to the road-tolling market for T-Systems before moving to Cobra AT, where he created a connected car proposition including Usage Based Insurance, E&B Call and Vehicle Relationship Management. In 2010, Richard joined Vodafone's M2M team creating propositions such as Smart Cities for Dubai, Vodafone Vehicle Connect for Automotive OEMs and the insurance industry.


Bill Coward
With more than 25 years experience with Information, Telephony and Networking Technologies, Bill Coward is the lead Strategic Architect responsible for technical leadership and direction with the IPv6 deployment at Cox Communications. Bill has designed, supported and implemented many complex video solutions during his 8 years at Cox including Backbone Video Encryption, VOD L3 Multicast VPN, Switched Digital Video and Cox TVConnect. Bill contributes and presents at various IPV6, Carrier Ethernet and SDN forums and events, he is also a member of the CEA IPV6 Transition Working Group and the DLNA IPV6 Task Force.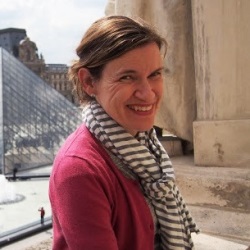 Elizabeth Miller Coyne
Managing Editor
Elizabeth Miller Coyne has been a writer and editor for over 20 years with 16 of those years focused on the telecom sector in a variety of capacities, including journalism, corporate communications, public relations, radio show host and more. Formerly editor of Light Reading's The New IP site, she is now leading the content and direction for Light Reading's new online learning community, Upskill U. In January, she was appointed to the NASA JPL Solar System Ambassadors program -- a public outreach program designed to work with volunteers from across the nation to communicate the excitement of JPL's space exploration missions and information about recent discoveries to people in their local communities.


James Crawshaw
Senior Analyst – Service Provider IT and Automation, Heavy Reading
James Crawshaw is a contributing analyst to Heavy Reading's Insider reports series. He has more than 15 years of experience as an analyst covering technology and telecom companies for investment banks and industry research firms. He previously worked as a fund manager and a management consultant in industry.


Susan Crouse
Technical Product Manager, Alticast
Susan Crouse is the technical product manager at Alticast. Susan has spent her career in the television industry, first in product development for the Broadcast Industry working at BTS on the Emmy Award Winning FGS-4000 Animation System, at Ampex on Video Switchers and more recently at Front Porch Digital on both the Emmy Award winning SAMMA system and Diva Archive. She spent a number of years consulting with GW Hannaway and Associates on a variety of products and projects including ground-breaking cellphone applications, interactive tablet applications, walled garden cable projects and a 12-language TV-programming website for The Hallmark Channel.


Denise Culver
Online Research Director
Denise manages Heavy Reading's Thought Leadership Council, which uses a focus group approach to glean insights from CSPs on topics ranging from automation, IoT, 5G, B/OSS transformation, SD-WAN and emerging technologies. Additionally, Denise covers the test and measurement industry as an analyst, focusing on how T&M vendors are addressing telco transformation, as well as the impact that technologies such as IoT are having on service provider networks. Denise also continues to oversee development of Light Reading's Pedia projects, including Virtuapedia and Testapedia. Previously, she was a Contributing Analyst with Heavy Reading for seven years, covering a wide range of areas, including mobile, IP transformation and T&M. Her career in technology journalism began in 1996, and she is a past winner of the American Business Media Association's Jesse Neal Award for editorial achievement. She is a graduate of Texas A&M University.


P. Tracy Currie
CEO and Co-Founder, Capto Consulting
Tracy Currie has brokered numerous deals, created new product lines, and turned around more than one company. Some of the world's largest companies have turned to Tracy when they are considering IT strategy, sourcing, data center services, and investment advisory or M&A support.
His roster of clients includes DIRECTV, McKesson, T-Mobile, Virgin, Toyota, The Hartford, Global Crossing, FedEx, Hawaiian Telcom, Welsch Carson Anderson and Stowe, TPG, Altman Vilandrie and Company, Peak 10, Blockbuster Video, Maersk Lines, BskyB, Ameritech, and United Airlines. He has considerable experience with all steps of the IT lifecycle, from discovery, business case, and vendor selection, through to transition, rescue, and in-sourcing.


Mike Dano
Editorial Director, 5G & Mobile Strategies
Mike Dano is Light Reading's Editorial Director, 5G & Mobile Strategies. He has covered the wireless industry as a journalist for almost two decades, first at RCR Wireless News and then at FierceWireless and recalls once writing a story about the transition from black and white to color screens on cell phones. Mike is based in Denver and can be reached at [email protected]. Follow @mikeddano on Twitter and find him on LinkedIn.


Steve Davidson
European Marketing Director for Cable, Nokia
Steve currently leads the Nokia marketing effort for MSOs in the European region, which includes the positioning of a wide portfolio of IP and ultra-broadband products and services including cable WiFi & mobility, consolidated IP edge, optical aggregation, IP video and cloud. Steve holds an honours degree in Electrical and Electronic Engineering from the University of Manchester Institute of Science & Technology in the UK. With 30+ years' experience in the general telecom industry, and numerous positions in technology design, consultancy and marketing, Steve is accustomed to the constant change and evolution that is required in sectors such as cable in order to stay ahead of rivals in what has become an intensely competitive market.


Paul Davies
Manager of Communications and Marketing, Yospace
Paul Davies is manager of communications and marketing at Yospace, a specialist in dynamic ad insertion technology. Having worked in the field of OTT video for a decade, he is an expert on the ongoing evolution of online broadcasting and monetization.


Mark Davis
Senior Director, ByteMobile Product Marketing, Citrix
Mark Davis is the Sr. Director of Product Marketing for the ByteMobile BU within the Citrix Delivery Networks business, where he leads worldwide marketing and product marketing for ByteMobile traffic management, analytics and application delivery products to communications service providers. Mr. Davis has twenty years of wireless and telecommunications industry experience ranging from start-ups to AT&T and Lucent Technologies. He earned a B.S. in Aerospace Engineering and an MBA, both from the University of Virginia.


Matt Davis
Founder and Principal Analyst, Independence Research LLC
Matt Davis is the founder and Principal Analyst at Independence Research LLC., where his research is focused on telecom and cable competition in the US. Most of his research analyzes SMB technology trends, and how SMB voice, data and IT needs are being addressed by communications service providers. Before striking out on his own, Matt founded the Broadband Access Technology practice at Yankee Group, which focused on the networks, software and systems essential to the deployment of broadband services worldwide. In 2006, Matt left Yankee to join IDC, where he led the Consumer and SMB Telecom research practices focusing on service provider broadband, voice and bundling strategy.


Kelly Davis-Felner
Vice President of Marketing, Wi-Fi Alliance
Kelly Davis-Felner is Vice President of Marketing for Wi-Fi Alliance, where she oversees branding, communications, market development, program marketing, and public relations for the organization. Kelly speaks worldwide about Wi-Fi's impact on applications, devices, and users. She is charged with promoting the technology and the Wi-Fi Alliance collaboration forum worldwide, and is one of its leading ambassadors, working with Wi-Fi Alliance's 650+ member companies.


Pascal de Hesselle
Pascal leads marketing for Truphone Americas and brings more than 20 years of experience in the IT and telecom industries. A frequent speaker and panelist on the topic of global mobility, his career focus is in wireless communications. Prior to joining Truphone, Pascal held executive roles at both wireless start-ups and major networks – such as Sprint and Nextel – leading senior teams of marketing, sales and strategic alliance professionals. He holds a B.S.B.A. in Marketing from Lawrence Technological University and an M.S. in Communication Systems from Northwestern University.




Owen DeLong
Owen DeLong is anIPv6 Evangelist at Hurricane Electric and a member of the ARIN Advisory Council. Owen brings more than 25 years of industry experience. He is an active member of the systems administration, operations, and IP Policy communities. In the past, Owen has worked at Tellme Networks (Senior Network Engineer), Exodus Communications (Senior Backbone Engineer) where he was part of the team that took Exodus from a pre-IPO start up with 2 data centers to a major global provider of hosting services, Netcom Online (Network Engineer) where he worked on a team that moved the internet from an expensive R&E tool to a widely available public access system accessible to anyone with a computer, Sun Microsystems (Senior Systems Administrator), and more.


Nachiket Deshpande
Vice President, Mobile Analytics & Advertising, Cinarra
With more than a decade of telecom experience, Nachiket is responsible for product management for Cinarra's mobile analytics platform. He joined Cinarra from Guavas, where he managed the company's mobile analytics products in the big data and streaming analytics space, working with world-class tier-1 carriers. Previously, he was responsible for 4G mobile gateway products at WiChorus (acquired by Tellabs) and service provider products at Cisco Systems.


Tim DeVreese
Business Development Manager, Waylay
Tim DeVreese is business development manager at IoT software company Waylay NV based in Gent, Belgium and has a combined background in engineering and product management. Before joining Waylay in 2017, he was business development manager for video solutions for Cisco for 12 years. Prior to that he held engineering and product management roles in Scientific Atlanta (acquired by Cisco), Barco and Siemens, among others.


Alison Diana
Editor, Broadband World News
Alison Diana always dreamed of being a veterinarian – until she saw a documentary of a vet removing an alligator's eye. With a love of English but no desire to be a teacher, Alison had no idea what she would do with her love of writing until she earned a four-year, full-tuition journalism scholarship to the School of Visual Arts and discovered feature writing.
An internship at Rolling Stone encouraged Alison to mix her enjoyment of music and writing until she answered an ad for a position at a B2B channel publication. And so her 25-year career covering solution and service providers, enterprises and small businesses using technologies from HPC and UC&C to cloud and security began.
Alison spent 10 years at CRN, before launching a successful freelance career writing for publications including InformationWeek, Bloomberg, Redmond Channel Partner, numerous TechTarget sites, and Florida Today. She later rejoined UBM as part of the DeusM team before heading InformationWeek's health IT section. Alison – who lives on Florida's Space Coast with her husband, teen daughter, and two spoiled cats – became part of the Light Reading team in 2016. As editor of UBB2020, she looks forward to working with the ultra-broadband community to provide year-round coverage of a market that meets at the annual Broadband World Forum, and to further cement ties among the individuals and organizations that create this thriving industry.


Alan DiCicco
Senior Director of Solutions Marketing, AXOS & Next Generation PON, Calix
Alan DiCicco is Senior Director of Solutions Marketing for the Calix AXOS software platform and Next Generation PON solutions. He is responsible for helping operators deliver value, create new services, and simplify network operations through the application of Software Defined Access and optical access networks.


Danny Dicks
Danny is an analyst and consultant with over 20 years' experience in technology markets who contributes regularly to Heavy Reading Insider. He began his career in academic publishing before moving into marketing communications consultancy in the telecom equipment sector. For seven years he tracked the telecom IT and OSS/BSS market for Analysis Research while directing single-client research studies for organizations throughout the telecom sector.




David Dines
David Dines is a Principal Analyst for ACG Research. His coverage areas include video infrastructure, mobility, and M2M. In addition to quantitative market research, David tracks and analyzes the probability and timing of key inflection points in technology innovation cycles.
David has been a networking and telecommunications analyst for The Aberdeen Group and other highly respected firms. He has also held executive roles with Fortune 100 and early stage technology companies, and has been a marketing and management advisor to a variety of companies. Some of his clients and projects include: big-data analytics, demand side management, smart grid/distribution automation and cloud storage.
David holds a Masters degree from Harvard University, a BS from Cornell University, and a certificate in Clean Technology Entrepreneurship from Boston University, Graduate School of Management.


Colin Dixon
Colin Dixon created nScreenMedia as a resource to the Digital Media Industry as it transitions to the new infrastructure for multiscreen delivery. He brings a wealth of knowledge on the Digital TV, Over-the-Top and IPTV spaces garnered from his 15 years working in those industries. Before founding nScreenMedia, he spent seven years as an analyst and partner with The Diffusion Group. Previously he held senior executive positions at Microsoft/WebTV, Liberate and Oracle delivering products and services to the Cable, Satellite and IPTV industries.


Peter Docherty
Founder & Chief Technology Officer, ThinkAnalytics
Peter Docherty is a pioneer in TV search and recommendations and one of the TV technology industry's top software visionaries. He founded ThinkAnalytics 20 years ago, and together with Chairman Eddie Young, has built the business into a successful global company. Peter and his development team are the brains behind the world's most-deployed multi-platform TV search and recommendations engine software, which is currently deployed by over 70 video service providers in more than 40 countries and 35 languages.


Michelle Donegan
Michelle Donegan is an independent technology writer who has covered the communications industry for the last 20 years on both sides of the Pond. Her career began in Chicago in 1993 when Telephony magazine launched an international title, aptly named Global Telephony. Since then, she has upped sticks (as they say) to the UK and has written for various publications including Communications Week International, Total Telecom and, most recently, Light Reading.


Patrick Donegan
Founder and Principal Analyst, HardenStance
Patrick is the Founder and Principal Analyst of HardenStance Ltd, a leading analyst firm providing best in class research, analysis and insight in telecom and IT security. A lot of Patrick's research is focused on best practise for telecom operators in securing their own networks and providing security services to end customers. In recent years his research has focused increasingly on the security opportunities and threats presented by the telecom sector's efforts to evolve to more software controlled networking including the evolution in network security requirements from 4G to 5G. Patrick has worked in the telecom sector for over 25 years, including in strategic planning roles for Motorola as well as for Nortel's mobile infrastructure business. Prior to forming HardenStance Ltd in January 2017, he worked for eleven years at Heavy Reading, the last three as Heavy Reading's Chief Analyst.


Mark Donnigan
Vice President of Marketing, Beamr
Mark Donnigan is vice president of marketing for Beamr, a video technology pioneer backed by Verizon, Eric Schmidt and seasoned investors in the M&E technology space. Throughout Mark's extensive career working with leading video service and technology companies, he has held board positions with the CEA/CTA and was actively involved in the development of UltraViolet, the first cross-industry digital locker initiative which enabled digital content to be portable across platforms and service providers. Mark is a technologist who operates in the domain of sales and marketing, which gives him a unique ability to translate the business needs of the market to the products and solutions that can scale for the future. Mark's love of music and movies drives him to deliver ever better entertainment experiences for his customers.


Kyle Dorcas
Vice President - Policy, Syniverse
Kyle Dorcas joined Syniverse in 2013 and serves as vice president for mobile policy management, a role that includes responsibility for Syniverse's policy management business and its global portfolio of roaming, real-time intelligence and policy management solutions. Prior to Syniverse, in a career spanning more than 20 years, Dorcas served in a number of leadership positions within the mobile industry, which provided him with diverse experience across many sectors of the mobile ecosystem. Kyle began his career helping to introduce new military communication products with General Dynamics. He then worked on the RAN, the core network, and mobile devices during tenures at Nortel and BlackBerry. He is a graduate of the Royal Military College of Canada.


Matt Dorney
Consulting Manager, IBB Consulting Group
Matt Dorney leads IBB Consulting Group's digital transformation practice. Most recently, he has focused on helping top-five cable operators spearhead digital transformations. Matt also helps guide client initiatives across product, customer operations, retail, marketing, finance and analytics.


Stephen Douglas
Solutions & Technical Strategy Lead, Internet of Things, Spirent Communications
Stephen works for Spirent's strategy organization, helping to define technical direction, new innovative solutions and market leading disruptive technologies which make a real difference.
With close to 20 years' experience in telecommunications, Stephen has been at the cutting edge of next generation technologies and has worked across the industry with multiple service providers, start-ups and tier 1 OEM's, helping them drive innovation and transformation. Stephen is an ardent believer in connected technology and strives to challenge, blur and break down the silos which prevent innovation and business success.


Lee Doyle
Lee Doyle is Principal Analyst at Doyle Research. He has conducted extensive research on the inter-relationship of SDN, NFV, and COTS and their impact on intelligent networks in both enterprise and service provider environments. Lee's work at Doyle Research includes over 20 articles written for Network World, Tech Target, UBM, GigaOm, and the ONF. He has provided analysis for a number of webinars, podcasts, and videos on Intelligent Network topics.


Prateek Duble
Consulting manager, IBB Consulting Group
Prateek Duble is a consulting manager at IBB Consulting Group. He works with leading media, cable and wireless organizations on advertising and marketing strategies, and data product development. This includes helping to guide data-driven, advertising product development, and providing expertise on cloud architectures and use cases.


Andrew Edison
AT&T's Andrew Edison is the head of AT&T's business in Europe, Middle East and Africa (EMEA). He has extensive experience across a variety of sales, operational and management positions for the company both in Europe and in the United States. Prior to his present position, Edison was Vice President Global Operations Planning for AT&T Business Solutions (ABS). Based in the US, he was accountable for leading the strategy and execution of key initiatives to drive the expansion of AT&T's Global Business outside of the US. Edison holds a post graduate diploma from the Chartered Institute of Marketing (UK) and is a Fellow Institute of Professional Sales. He also completed the executive finance and accounting program at Wharton Business School at the University of Pennsylvania. Edison, a UK national, is located in London. He is married with three children and lives in the Home Counties close to London.


Rodney M. Elder
Senior Solutions Architect, Equinix
Rodney M. Elder is a 22-year veteran of the computer communications industry. He has extensive background in advanced networking technologies, specifically global and metropolitan Ethernet. He is a MEF Forum Carrier Ethernet v2.0 certified professional. He brings experience starting and creating new emerging products and services, such as high-speed LAN Interconnect at MFS Datanet; award-winning, easy-to-use VoIP IP-PBX at Allied Telesys; and segment-defining BLEC solutions. He was Co-Founder of ARC. Rodney began his business career working for Royal Dutch Shell Oil in Houston at its world headquarters information technology center. During his military career in the United States Air Force as a Technical Controller, he was assigned to the 602 TACC at the 12th Air Force in Austin and graduated top of his NCOIC class as the John Levitow award winner for excellence in military knowledge and leadership skills.


Christopher Eldredge
Christopher Eldredge leads NTT America's Global Solutions and Datacenter Services Business Units. He oversees all facets of the business, including product and service delivery of NTT Com's pioneering Enterprise Cloud in the United States, product and service delivery for managed hosting, collocationsolutions, and NTT Com's datacenters located throughout the US. Christopher also oversees business development, enterprise sales, product marketing, pricing, sales engineering, product mapping, and strategic business planning.


John English
Senior Manager, Service Provider Solutions, NETSCOUT
John English is a Senior Marketing Manager at NETSCOUT, focusing on NFV/SDN, IoT/DX, Big Data Analytics and 5G. Prior to this, he was Senior Product Line Manager for the Service Provider Business. Before joining NETSCOUT John held product management and marketing positions at Empirix and Tekelec. John has over 25 years of telecom experience covering 4G/3G/2G mobile, cable and fixed line technologies.


Ulf Ewaldsson
Chief Strategy and Technology Officer and Head of Group Function Strategy and Technology for the Ericsson Group
Chief Strategy and Technology Officer and Head of Group Function Strategy and Technology for the Ericsson Group
Ulf Ewaldsson was appointed as Ericsson's Group CTO in February 2012 and became Chief Strategy and Technology Officer and Head of Group Function Strategy and Technology in September 2016.
Prior to February 2012, Ewaldsson was Head of Product Area Radio at Ericsson's Business Unit Networks. In this position, which he held from January 2007 until February 2012, he was instrumental in helping to create some of the products that reflect Ericsson's technology leadership, such as HSPA and LTE in the radio-access network; the multi-standard RBS 6000; and the antenna-integrated radio unit.
Ewaldsson is the chairman of Ericsson's Research Board. He is also a member of Lund University Board and the Ericsson-LG Board in Korea. He is involved in the European strategic work regarding ICT and Telecom taking part in the European Cloud Partnership Steering Board and the European Innovation Partnership on Smart Cities and Communities (EIP SCC) headed by the European Commission in Brussels. He has more than 20 years of experience in product management, industry development and customer relations, which has taken him to leadership positions at Ericsson in China, Japan, Hungary and Sweden.
Ewaldsson was born in Skåne in southern Sweden in 1965. He graduated with an MSc in Engineering and Business Management from Linköping Institute of Technology in Sweden


Travis Ewert
SVP, Global Network Software Development, Level 3 Communications
Travis Ewert oversees the development of SDN Control Automation for network and service activation, management and programmable networking as tied to data/analytics and extended to the customer for dynamic service enablement. He also oversees software development of OSS platforms and network applications (UCC, CDN, IP-Video and NFV). Prior to his current role, Travis spent more than 20 years in technology, engineering, IT/development, operations and marketing leadership capacities.


Jim Fagan
Director, Cloud Practice, Telstra
Jim Fagan leads the Cloud Practice at Telstra. Based in Hong Kong, Jim joined Telstra from Pacnet, where he held the position of President, Managed Services responsible for the overall financial management and pricing structure of the company's services division. Prior to Pacnet, Jim worked at Rackspace as Managing Director of Asia Pacific, overseeing the management, strategy and growth of the company's Asia Pacific operations. Jim brings with him more than 15 years' experience in product and financial management.


Mingxi Fan
Vice President, Engineering, Qualcomm Technologies, Inc.
Dr. Mingxi Fan joined the division in 2002 as a system engineer on cdma2000 EV-DO project. He has worked on driving key technology initiatives on cdma2000, UMTS and LTE from concept to commercialization. His responsibilities spanned system design, prototype, standardization, technology positioning and evangelization and commercial product development and verification. He also established Qualcomm Research China operation in 2008 as the first overseas research division for the company. He is presently leading the R&D initiative for taking LTE to unlicensed bands. Mingxi holds more than 20 US patents and has received top contributor awards in Qualcomm Research in 2004 and 2011.


Nick Feamster
Professor of Computer Science & Deputy Director, Center for Information Technology Policy, Princeton University
Nick Feamster is a professor in the Computer Science Department at Princeton University and the Deputy Director of the Princeton University Center for Information Technology Policy (CITP). Before joining the faculty at Princeton, he was a professor in the School of Computer Science at Georgia Tech. He received his Ph.D. in Computer science from MIT in 2005, and his S.B. and M.Eng. degrees in Electrical Engineering and Computer Science from MIT in 2000 and 2001, respectively. His research focuses on many aspects of computer networking and networked systems, with a focus on network operations, network security and censorship-resistant communication systems.


Scott Ferguson
Managing Editor, Light Reading
Prior to joining Enterprise Cloud News, he was director of audience development for InformationWeek, where he oversaw the publications' newsletters, editorial content, email and content marketing initiatives. Before that, he served as editor-in-chief of eWEEK, overseeing both the website and the print edition of the magazine. For more than a decade, Scott has covered the IT enterprise industry with a focus on cloud computing, datacenter technologies, virtualization, IoT and microprocessors, as well as PCs and mobile. Before covering tech, he was a staff writer at the Asbury Park Press and the Herald News, both located in New Jersey. Scott has degrees in journalism and history from William Paterson University, and is based in Greater New York.


Edgar Figueroa
As President and CEO of Wi-Fi Alliance, Edgar Figueroa has led an unprecedented period of growth for Wi-Fi®, with about 2 billion devices expected to ship in 2013 alone. Under his leadership, Wi-Fi Alliance has grown to more than 550 member companies, maintained an aggressive development roadmap, and adopted a vision of seamless connectivity. He forged numerous strategic partnerships to facilitate penetration of Wi-Fi into established and emerging markets. He also defined the Wi-Fi Alliance Wi-Fi CERTIFIED™ program development framework, and guided the launch of several generations of interoperable Wi-Fi programs that have proliferated Wi-Fi into mass markets such as mobile and consumer electronics. Prior to Wi-Fi Alliance, he was at Ridgeway Systems & Software (now Cisco). Edgar was instrumental in delivering the industry's first session border controller, and the H.460.18 and H.460.19 International Telecommunications Union standards for secure network traversal. Before Ridgeway, he held product management and engineering roles at 3M Company. He is a veteran of the United States Navy, where he served in a fighter pilot training squadron and received numerous awards including Sailor of the Year. He has taught at the University of Texas at Austin, Austin Community College, and various community programs in Austin Texas. In 2009, Edgar was inducted into the Hispanic Scholarship Fund Alumni Hall of Fame. He is a graduate of the University of Texas at Austin. He holds a Master's degree in Technology Commercialization and undergraduate degrees with honors in Mechanical Engineering and Mathematics.


Jeff Finkelstein
Jeff Finkelstein is the Executive Director of Network Architecture at Cox Communications in Atlanta, Georgia. He has been part of the engineering and architecture groups at Cox since 2002, and was part of the team responsible for the deployment of DOCSIS technologies, from DOCSIS 1.1 to DOCSIS 3.0. Jeff has made significant contributions to the access network design and deployments at Cox, and has the new role of being responsible for future technology planning of backbone, metro, edge, access, and home networks. He is now part of the CableLabs DOCSIS 3.1 PHY and MAC teams, in addition to being part of the IEEE EPOC specification effort.


Graham Finnie
Consulting Analyst
Graham Finnie has been researching telecommunications for more than 20 years, formerly as a journalist and latterly as an analyst and consultant. Since joining Heavy Reading in September 2004, following a ten-year tenure at the Yankee Group, Finnie has been responsible for a wide range of research, focusing primarily on next-generation broadband services and IMS. He became Chief Analyst of Heavy Reading in February 2007. He has also hosted numerous Webinars and Live events for Light Reading, and is a regular speaker at other major industry events. As a journalist, Finnie was formerly editor-in-chief of the award-winning industry paper Communications Week International and has edited several other leading trade publications. He is based in the U.K.


Matthew Finnie
Matthew Finnie is the Chief Technology Officer and one of the founders at pan-European service provider Interoute, Europe's largest cloud services provider built on Europe's largest network infrastructure covering 60,000km of lit fibre. Matthew has innovated Interoute from the ground to cloud from the digital optical platform, core MPLS Ethernet switch routing, Europe's largest SIP interconnect platform to their combined networking and computing platform Virtual Data Centre, giving Matthew a warts n' all view on getting technology platforms to work at scale. Matthew trained as an electrical and electronic engineer, starting life in semi-conductor design, founding several internet start-ups through the early days of VOIP to find himself at Interoute.


Kevin Fitchard
Lead Analyst, OpenSignal
Kevin Fitchard is OpenSignal's lead analyst. He has 18 years of experience reporting on the mobile industry. Before working at OpenSignal he held editor and writer roles at the likes of Telephony Magazine and Gigaom.


Gerry Flynn
Director of Network Infrastructure Planning, Verizon
Gerry Flynn leads Verizon's Wireless Standardization work in industry forums and partnership projects and is a key part of Verizon's Advanced Technology Strategy team. He is the primary GSMA contact for Verizon's participation in programs and working group projects and is a member of the GSMA Product and Services Management Committee. Gerry and his team are currently focused on the future evolution of LTE Network architecture and 5G for IP-based services and applications. During his more than 30 years of wireless industry experience, he has managed a combination of technical, business, regulatory and operations positions of increasing responsibility.


Toby Ford
AVP, Cloud Technology, Strategy & Planning, AT&T
Toby Ford leads technology efforts around AT&T's cloud offerings both internally and externally focused. Currently, he is responsible for shepherding SDN and NFV projects onto AT&T's Integrated Cloud (AIC) platform. Previously, Toby served as CTO for USi, which was acquired by AT&T in 2006. He has held positions at Cornell University, ARINC, TeleCommunication Systems and his own company in the Netherlands. He has been a member of the OpenStack Board of Directors since its inception in 2012.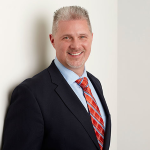 Ed Fox
Vice President of Network Services, MetTel
Edward J. Fox is responsible for the planning, deployment, and operations of MetTel's broadband, data and VoIP network infrastructure. He has over 20 years of telecommunications and network experience managing massive organizational and customer growth at major telecom providers.


Curtis Franklin
Security Editor
Curtis Franklin, Jr. has been writing about technologies and products in computing and networking since the early 1980s. He has contributed to a number of technology-industry publications including Dark Reading, InformationWeek Enterprise Efficiency, ChannelWeb, Network Computing, InfoWorld, PCWorld, and ITWorld.com on subjects ranging from enterprise security to mobile enterprise computing and wireless networking. Curtis is the author of hundreds of articles, the co-author of three books (including Cloud Computing: Technologies and Strategies of the Ubiquitous Data Center), and has been a frequent speaker at computer and networking industry conferences across North America and Europe. When not writing, Curtis is a painter, photographer, cook, and multi-instrumentalist musician. He is active in amateur radio (KG4GWA), scuba diving, stand-up paddleboarding, and is a certified Florida Master Naturalist.


David Fraser
Dave Fraser brings 30 years of experience in designing, building, marketing, and managing software to his role as CEO of Devicescape. Dave is passionate about products that have a direct, positive impact on everyday life and in particular the role of intelligent, connected devices. At Devicescape, Dave helped initiate the concept of the curated virtual network that lies at the heart of the company's service platform and enables integration of devices with exciting cloud-based applications and services. Prior to joining Devicescape, Dave worked for Wind River (acquired by Intel), which grew to become the predominant software platform inside many of the devices powering—and accessing—the Internet. Over a 13-year period he held a variety of executive positions including chief marketing officer, senior VP product business, general manager of networking and consumer, and VP of engineering. Earlier in his career he managed product line marketing at Convergent Technologies (acquired by Unisys) and developed consumer applications at Hewlett-Packard. Dave holds a bachelor's degree (honors) in computer science from the University of Glasgow, Scotland.


Andrew Froehlich
As a highly experienced network architect and trusted IT consultant with worldwide contacts, particularly in the United States and Southeast Asia, Andrew Froehlich has nearly two decades of experience and possesses multiple industry certifications in the field of enterprise networking. Froehlich has participated in the design and maintenance of networks for State Farm Insurance, United Airlines, Chicago-area schools and the University of Chicago Medical Center. He is the founder and president of Loveland, Colo.-based West Gate Networks, which specializes in enterprise network architectures and data center build outs. The author of two Cisco certification study guides published by Sybex, he is a regular contributor to multiple enterprise IT related websites and trade journals with insights into rapidly changing developments in the IT industry.


Brendan Gill
CEO, OpenSignal
Brendan Gill is the CEO of OpenSignal, a company he co-founded in 2010. He has spent over 10 years providing solutions to help people understand and improve mobile service and experience. Prior to OpenSignal, Brendan was part of the team that launched RepeaterStore in 2007, which provides signal boosting solutions to improve wireless cell and data reception in buildings, homes and vehicles. Brendan also founded BetaFoundry, an accelerator programme offering mentors and advisors for students to encourage them to choose an alternative to the standard career path. Brendan holds a degree in Physics and Philosophy from the University of Oxford.


Peter Glock
As Solution Director for Mobility, Peter Glock leads the marketing of the mobility portfolio for Orange Business Services worldwide, one of the core components of the Conquests 2015 corporate strategy. Drawing on over 30 years experience in IT and telecommunications, he evangelizes a wide range of capabilities and packaged solutions from the Orange family and its partners. Prior to this appointment heGlock held various sales, consulting, and management positions within Orange. As head of solution development and marketing for the IT Services business unit, he led a multinational team responsible for the development and product management for the global line of security,application hosting, and messaging solutions. He successfully developed and launched all of Equant's (later Orange Business Services) security solutions as head of the Security line of business. His work helped propel Equant to become the top global provider of secure gateway, managed authentication, and digital certification services. Glock joined Equant in 1997, where he developed the business plan and launched Equant's first Global Support Centre. He was also leader of Equant's Y2K risk management consultancy, developing and launching the Health Check Program, which analysed companies' Y2K preparedness. Prior to working at Equant, he spent seven years at Cable & Wireless and 10 years at BT. A native of the UK, he studied physics at the University of London and completed the short course International Manager program at the INSEAD International Business School in France. He is an active member of the British Computer Society.


Josh Goodell
Vice President of Network on Demand & Service Integration, AT&T
Josh Goodell is currently leading the initiative to redefine the AT&T Business Solutions core network product offering. Through this initiative, Mr Goodell will deploy AT&T's first software defined networking capabilities to enable fully automated service delivery while driving signifigant cost out of the business.

Prior to leading Network on Demand, Mr Goodell led AT&T Wi-Fi which operates the nation's largest Wi-Fi network. He was responsible for delivering network solutions to wide-ranging industry sectors including hospitality, retail, stadiums, universities, healthcare and airports. These solutions help AT&T meet the demand of customers expecting a fast, reliable connection on all of their devices, at all times, wherever they happen to be.

Prior to heading the AT&T Wi-Fi Team, Mr. Goodell served as Associate Vice President responsible for Chief of Staff support for the President and CEO of AT&T Business Solutions. In this role, he provided strategic and tactical support for the organization serving AT&T's business customers worldwide, including every Fortune 1,000 company and tens of thousands of small and medium-sized businesses.

Previously, Goodell led a Core Network Organization where he managed technicians who installed, maintained, and repaired AT&T's network in California's San Francisco Bay Area.

He also served as the Executive Director of Customer Service where he created and executed initiatives to improve the customer experience across Consumer, Network, Small Business, Collections and Operator Services.

Goodell previously led Call Center Force Operations where he was responsible for force management strategies throughout California and Nevada.

Preceding this, Goodell was a Sales Director overseeing Consumer Call Centers in Los Angeles and Orange County, California.

In addition to his AT&T responsibilities, Goodell has served on the Board of Directors for Junior Achievement in Northern California.

A native of California, Goodell earned Bachelor Degrees in Biology and Psychology from the University of California, at Irvine, in 1995.


Jeff Gordon
Jeff Gordon has more than 33 years' experience in the IT and communications sectors and has an outstanding track record in holding executive leadership roles with large corporate entities in the telecoms sector as well as various executive and non-executive roles with venture backed businesses. Jeff's previous experience includes heading up Motorola's EMEA infrastructure business in which he was responsible for $1.6 billion in annual revenues and leading 1400 employees. Prior to Motorola he chaired the Unisys European Management Board. Jeff was previously chairman of Axiom Systems, a leading provider of service delivery solutions to the telecommunications industry and Celltick, a leading provider of mobile content discovery and marketing solutions. Jeff has been CEO of OpenCloud since 2008 and is also non-executive Chairman of Teacher Tech, a UK based provider of IT outsourcing solutions to the SME market.


Juan F. Gorricho
Chief Data & Analytics Officer, Partners Federal Credit Union, The Walt Disney Company
Juan F. Gorricho leads the data and analytics strategy development and execution for Partners, one of the top credit unions in the country, exclusively serving the more than 150,000 cast members of The Walt Disney Company. He has more than 20 years of experience in the data and analytics space, including multiple publications and speaking engagements all over the world. In his prior roles with Disney, Juan led multiple multi-million dollar projects to implement business intelligence and analytical solutions for key lines of business such as labor operations and merchandise.

Bruce Gregory
CEO, Corsa Technologies
Bruce is leveraging a long history of early-stage start-up successes across multiple industries to lead Corsa as it emerges onto the world stage. Bruce served as President & CEO of Extreme Packet Devices (EPD), where he oversaw the growth of EPD from its genesis to a successful acquisition by PMC-Sierra in 2000. Prior to EPD, Bruce was the VP of Technology at Cadabra Design Automation, an EDA company that was acquired by Numerical Technologies in 2000.


Daniel Grossman
Contributing Analyst, Heavy Reading
Dan is an analyst, consultant, and technologist, specializing in fixed broadband access technology and markets. He has deep and broad expertise in FTTx, as well as cable, and fixed wireless. Dan has been in the industry for more than three decades, and has focused on consumer broadband access since its beginnings. Over the span of his career, bandwidth in the access portion of the network has increased by eight orders of magnitude.
Dan holds 11 U.S. patents, and is a Senior Member of the IEEE. He received his B.S. in Computer Science from Worcester Polytechnic Institute.




Sherif Hanna
Staff Manager, Technical Marketing, Qualcomm Technologies
Sherif is a Staff Manager of Technical Marketing for Qualcomm Technologies' modem products. Prior to joining Qualcomm in 2012, Sherif held product management positions at Atmel Corporation and Cypress Semiconductor for touchscreen, low-power RF, microcontroller, and USB products. When he's not extolling the virtues of Qualcomm's LTE modem technologies, Sherif enjoys monkeying around the playground or building spaceships out of blocks with his kids. Sherif earned his Bachelor of Applied Science in Electrical Engineering from the University of Toronto.


Ronny A. Haraldsvik
Ronny Haraldsvik rejoined SpiderCloud Wireless in June 2012 as SVP/CMO, having formerly served as VP Marketing July 2008 through mid December 2010. Prior to that he was the SVP/CMO at BelAir Networks (acquired by Ericsson in April 2012). Prior to BelAir Networks, he was VP of Global Marketing at Bytemobile Inc. (acquired by Citrix). Previous roles include VP of Strategy and Marketing for mobile broadband at Qualcomm and VP of Marketing at Flarion Technologies (a company acquired by Qualcomm). Before Flarion, Mr. Haraldsvik was VP of Marketing with Nortel Networks' Shasta IP Services BU (Shasta was acquired by Nortel) and Director of North American field marketing with Bay Networks (acquired by Nortel Networks). He holds a BA from the University of San Francisco.


Jeff Harris
VP Solutions Marketing, Ixia
Jeff Harris leads solutions marketing for Ixia's security and visibility portfolio of products and capabilities.

As a former product development leader of advanced networking, communications, and surveillance products for commercial and military applications, Jeff has a deep appreciation for security implications that occur in development and the importance of unobstructed visibility in operation.

Jeff has led first to market product teams in personal area networks, mobile ad hoc networks as well as a wide range of microelectronics and advanced sensor systems.


Phil Harris
GM, Service Provider Solutions, Riverbed Technology
Phil Harris is general manager of service provider solutions at Riverbed Technology. Harris is responsible for helping shape Riverbed's architectural approach to next-generation software-defined networking and leading Riverbed's go-to-market approach with global service providers. Harris joined Riverbed from BMC Software, where he was chief technology officer, responsible for business, technology and overall company growth transformation strategies. Before that, Harris was chief strategy officer and VP of platform engineering and strategy at the virtual computing company, VCE. He also spent nearly 20 years at Cisco, as CTO of its cloud and virtualization technology group, CTO of its worldwide partner organization, and a consulting engineer as far back as 1993.




Alexander Haväng
Chief Technical Officer, Procera Networks
Mr. Haväng is the CTO of Procera Networks and is responsible for the company's strategic technology direction. Haväng is widely known and a respected authority in the open source community, and is the lead architect for Procera's industry-recognized, deep packet inspection-based network traffic and service management solution, PacketLogic™. Earlier in his career, Haväng was one of the chief architects for the open source streaming server software Icecast, along with the secure file transfer protocol GSTP. He spent the early part of his career at IDA systems, an IT solution provider for the Swedish government, along with a stint in the Swedish military. Haväng studied computer science at the Linköping University in Sweden.


Steve Heeb
President & General Manager, RDK Management
As President & General Manager of the RDK Management, LLC, Steve Heeb is responsible for managing all aspects of this joint venture, including leading faster development/innovation cycles and managing relationships between a diverse set of licensees such as OEMs, MVPDs, and other key vendors/suppliers. In his role at Comcast, he manages key Comcast licensing initiatives including the DTA technology, RDK software, VoD technology, and the EBIF interactive TV software. This includes managing CAL, the video content protection licensing company formed between Comcast and Motorola (now Arris) to provide secure network technology solutions to product companies and MVPDs.


Volker Held
Nokia
At Nokia, Volker is focused on combining the technology and business side of innovation. He heads Nokia's 5G market development activities for the company, helping to create the future of telecommunications. He was also one of the founders of Nokia FutureWorks and brought Technology Vision 2020 to life.


Rasmus Hellberg
Senior. Director, Technical Marketing, Qualcomm Technologies, Inc.
Rasmus Hellberg joined Qualcomm in 2006 and leads the corporate technical marketing team that drives the Company's visions for future technologies, such as the wireless evolution, the path to 5G and the evolution of mobile computing.
Rasmus has spent 20 years in the wireless industry and started his career in product management, working on the Japanese PDC system, the first commercial WCDMA products, and later on CDMA2000 1X and EV-DO focusing on radio access network products.
Rasmus holds a Ph.D. in electromagnetic wave propagation and a master's degree in electrical engineering from the Royal Institute of Technology in Stockholm, Sweden. He also holds a bachelor's degree in business administration and finance from the University of Stockholm, Sweden.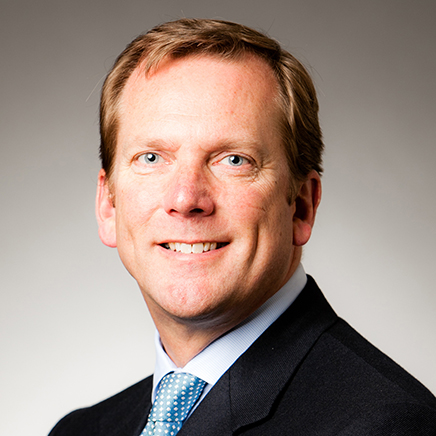 Kelly Herrell
As vice president and general manager of the Software Business Unit at Brocade, Kelly Herrell leads software networking strategy and execution at the company. He leads an organization responsible for driving growth through the delivery of an innovative virtual networking platform and advancing the company's technology portfolio and customer base in cloud and service provider markets.
Herrell previously served as CEO of Vyatta, a pioneer and industry leader of virtual routing, which was acquired by Brocade in 2012. Prior to Vyatta, he played key leadership roles in a series of successful disruptive IT companies including Blue Coat, Cobalt Networks and MontaVista Software, and directed strategic product and marketing initiatives for Oracle and Teradata.
Herrell holds a Bachelor of Arts degree in marketing and economics from Washington State University and an MBA from Cornell University.


Kevin Hertz
Kevin is a talented technologist who is constantly innovating at the forefront of telecommunications and IP technology. He has designed and implemented a highly scalable, large capacity, flexible and fully redundant global communications network that perpetually maintains a 99.999% uptime. With more than a decade of experience in technology development and advanced network architectures, Kevin's expertise and accomplishments has made him a pioneer in cloud communications technology.


Jeff Heynen
Jeff Heynen is an author, speaker, and consultant with expertise in telco, cable, and satellite pay-TV networks and services, multiscreen video, and broadband access technologies and services.
Jeff leads Infonetics Research's broadband access and pay-TV coverage, authoring numerous market share and forecast reports, surveys, and opinion pieces on video-on-demand, IP/satellite/cable set-top boxes, video encoders and transcoders, edge QAMs, CMTS and CCAP, DSL infrastructure and broadband CPE, including fixed wireless CPE, PON, and FTTH.
As a consultant to startups, service providers, vendors, and the investment community, Jeff helps clients identify new market opportunities, provides due diligence, and advises on positioning, product development, business plans, and M&A activity.


Ryan Hickey
co-founder and CEO
Ryan Hickey is the co-founder and CEO of eleven-x, a company focused on developing technology in the LPWAN sector. Prior to this, Ryan spent 15 years at BlackBerry doing everything from Digital ASIC design to RF Driver development to leading teams developing RF Firmware, RTOS, and RF Calibration solutions.


Wayne Hickey
Advisor, Product Marketing, Ciena
Wayne Hickey is part of Ciena's Packet Portfolio team, and has worked for several hi-tech telecom companies including ECI Telecom, APCON, Overture and Cisco Systems, building and selling solutions to all market segments. Wayne has held senior-level positions in product management and marketing of software and hardware of Ethernet switches, Ethernet Access Devices, Metro, and Optical Ethernet equipment, has a Diploma in Electronic Engineering Technology and lived in the Dallas area for the past 16 years. Prior to that Wayne worked for Aliant Inc. (now Bell Aliant) building telecom networks. You can find him on Twitter at @wahcak or on LinkedIn.


Jim Hodges
Chief Analyst – Cloud and Security, Heavy Reading
Jim leads Heavy Reading's research on the impact of NFV on the control plane and application layers at the core and edge. This includes the evolution path of SIP applications, unified communications (UC), IP Multimedia Subsystem (IMS), session border controllers (SBCs), Diameter signaling controllers (DSCs), policy controllers and WebRTC. Jim is also focused on the network and subscriber impact of Big Data and Analytics. He authors Heavy Reading's NFV and SDN Market Trackers. Other areas of research coverage include Subscriber Data Management (SDM) and fixed-line TDM replacement. Jim joined Heavy Reading from Nortel Networks, where he tracked the VoIP and application server market landscape and was a key contributor to the development of Wireless Intelligent Network (WIN) standards. Additional technical experience was gained with Bell Canada, where he performed IN and SS7 network planning, numbering administration, technical model forecast creation and definition of regulatory-based interconnection models. Jim is based in Ottawa, Canada.


Mike Hollyman
Head of Consulting Engineering, Nokia Deepfield
Mike Hollyman has 25 years of experience as a network engineer and security professional, working for large enterprises and service providers, architecting highly scalable solutions to meet the needs of today's next generation networks.


John Holobinko
John Holobinko is an independent business transformation consultant who helps companies regain their competitive edge by revamping their product development strategies, improving their business operations and regaining customer intimacy. He has over 25 years' leadership experience as a GM, VP of Strategy and VP of Product Management and Marketing in large corporations and CEO of emerging companies within the cable, networking and software industries. Most recently he was VP of Strategy of the $1B Network Infrastructure business for Motorola Home, where he was responsible for driving product innovation and business transformation in areas such as next generation IP video acquisition, storage and delivery, next generation optical, wireless and RF access networks, and cloud-based services.


Tom Homer
Head of EMEA and the Americas, Telstra
Tom Homer is Head of EMEA and the Americas for Telstra based in London where he is responsible for developing and driving the overall business strategy for the region. Tom has more than 20 years of experience in IT and telecommunications, including 10 years of managing relationships with multinational enterprises at AT&T combined with a range of senior roles at Energis. After Energis's acquisition by Cable & Wireless, Tom became Director of the Major System Integrator channel. He then joined Reliance Globalcom (formerly Vanco) as Director of Client Management before taking up the post of Managing Director – UK and Nordics in 2009.


Robert Howald
Vice President, Network Architecture, Comcast
Dr. Robert Howald has over 25 years of technology and executive experience in commercial and military communications systems. He is Vice President of Network Architecture at Comcast, focused on the evolution of cable systems and services, future network architectures, and emerging broadband technologies. He held a similar role at ARRIS and the former Motorola Mobility. Prior to this, Dr. Howald was the Vice President of Engineering at Xytrans, specializing in millimeter wave products for cellular backhaul, homeland security, and people screening. He was also the Director of Systems Engineering with General Instrument and Motorola's prior Broadband Communications Systems division.


Andy Huckridge
Director of Service Provider Solutions & SME, Gigamon
Andy Huckridge is a seasoned telecom industry executive with nearly 20 years of experience overseeing various international projects in the telecom and security markets with leading companies, associations and standards bodies. He holds an M.Sc. and B. Eng. (Hons) degrees in Advanced Telecom & Spacecraft Engineering and a patent in VoIP. He has co-authored an IETF RFC and was an inaugural member of the "Top 100 Voices of IP Communications" list. Andy is also a frequent speaker on new telecom technologies and related industry issues.


Bob Hunt
Bob has over 24 years' experience in the North American and European cable spaces helping clients architect, build and manage the technology relationships in complex video and data network environments.
Bob was recently VP, IP Engineering at Charter Communications where he led the development and management of DOCSIS, IP backbone and regional cores, VoIP, video and data labs as well as capacity management and planning.
Bob has an extensive senior management background with companies such as Charter Communications, BigBand Networks, RoadRunner (Part of Time Warner cable), MediaOne, Continental Cablevision, Adlink, Times Mirror Cable Television, Polska Telewizja Kablowa (Part of Chase Enterprises) and Videotron (U.K.). Bob was also a strategic advisor to Cable Europe Labs from 2007 until 2011 working with European operators on the necessary standards and technologies to move the European cable market forward.


Mark Hurley
Schneider Electric
Mark Hurley is a Data Center Solution Architect at Schneider Electric, responsible for bringing together the full suite of Schneider Electric products and services to provide right sized, cost effective, risk based, innovative data center solutions for our customers. Mark has spent 30 years in the commercial real estate industry and has been involved in the MEP design, start up, commissioning and operation of commercial office buildings and enterprise data centers.
Prior to joining Schneider Electric, Mark was the SVP/Engineering Services Executive at Bank of America. Mark was responsible for Engineering and Energy Services delivered to a 120 million square foot real estate portfolio. This real estate portfolio consisted of 50 million square feet of Tier 1-3 mission critical facilities and a Tier 3/4 enterprise data center portfolio totaling over 82MW of UPS capacity. Mark's responsibilities included; the management and operation of the global data center portfolio, supporting the development and execution of the data center strategy, reducing operational risk, reducing operational cost, establishing the critical facility design standards and, implementation of energy reduction strategies to meet the company's environmental and sustainability goals.



Rasool Kareem Irfan
Head, Telecom & Infrastructure Security Practice, Tata Communications Transformation Services Ltd (TCTS)
M. Rasool Kareem Irfan is the Telecom & Infrastructure Security Practice Head at Tata Communications Transformation Services Ltd (TCTS), a leading managed services provider specializing in network and business operations across telco lifecycle and consultancy & business enablement services to global communication service providers (CSPs). He has led various global security and strategic consulting projects for CSPs. Irfan brings over a decade of experience in security consulting, security assessments, managed security & security operations center, data center & cloud services. He is a Certified Ethical Hacker and also holds global certifications in security industry, including ISO/IEC 27001 lead auditor and multivendor certifications. As an evangelist and a prominent blogger in information security, Irfan works closely with reputed global telco forums and institutions.


John Isch
Practice Director, Network & Voice, Orange Business Services
With more than 25 years in the telecom industry, Isch started his career at MCI Telecommunications (now Verizon) before moving in 2001 to Orange Business Services, a global integrator of communications solutions for multinational corporations. He has worked in various operations and presales technical capacities covering a wide array of data networking, voice and Internet solutions. He is well versed in networking technologies, including SDN/NFV, SD WAN, IP, MPLS, SIP, among others.

Joseph D. Jensen
In 1996, Joe joined Buckeye Cablevision, Inc. where he served in dual capacities; in addition to his role as cable CTO, he also functioned as president of the competitive local exchange carrier, Buckeye TeleSystem, Inc. In 2010, Joe was promoted to his current position where he is responsible for the Block Communications, Inc. subsidiaries, Buckeye Cablevision, Inc, the cable TV company serving Northwest Ohio and Southeast Michigan, and Buckeye TeleSystem Inc., the competitive local exchange carrier (CLEC) serving customers in 13 states. Joe also retained his title of Chief Technology Officer for the Buckeye Companies. Joe also serves on the board of directors of the Society of Telecommunications Engineers (SCTE) and chairs the society's engineering committee.


Pete Johnson
Technical Solutions Architect for Cloud, Global Partner Organization, Cisco Systems Inc.
A 20-plus-year tech industry veteran, Pete Johnson is the Technical Solutions Architect for Cloud in the Global Partner Organization at Cisco Systems Inc. He can be found on Twitter at @nerdguru.


Dan Jones
Mobile Editor
Dan is to hats what Will.I.Am is to ridiculous eyewear. Fedora, trilby, tam-o-shanter -- all have graced the Jones pate during his career as the go-to purveyor of mobile essentials.
But hey, Dan is so much more than 4G maps and state-of-the-art headgear. Before joining the Light Reading team in 2002 he was an award-winning cult hit on Broadway (with four 'Toni' awards, two 'Emma' gongs and a 'Brian' to his name) with his one-man show, "Dan Sings the Show Tunes."
His perfectly crafted blogs, falling under the "Jonestown" banner, have been compared to the works of Chekhov. But only by Dan.
He lives in Brooklyn with cats.


Richard Jones
co-founder, Ventura Team
Richard Jones is a strategic consultant who has led cutting edge projects including the business case plus rollout strategy for the biggest 4G network in EMEA, the world's first 1 Gbps everywhere FTTH incumbent network and a mini-NBN. The consultancy he co-founded has also bootstrapped its own successful operator in the highly competitive Swedish market – serving 155,000 subscribers (mainly FTTH) and ranked number 4 in the world for broadband service value prior to a sale to TeliaSonera. He is now taking the open access network management elements of the operation global – delivering what is believed to be the first Gigabit services for subscribers in the whole of Africa. He is Chairman of the Smart Cities - Operations and Applications Committee for the FTTH Council MENA. Richard has led under-fire teams across four continents – managing or turning around major technology programs and operations. He has worked in technology consulting and start-ups for more than 25 years - including designing new businesses for BT and building a number of new operations from scratch. He has created/helped a number of start-ups achieve returns of up to 75 times for shareholders with one that is on Nasdaq post-acquisition.


Will Jones
Will has more than 18 years' experience in the business communications and technology services Industries. True Arc is a marketing research company that works with businesses to synthesize internal data with key market intelligence and turn it into profitable operational execution. Prior to True Arc, Will served at Time Warner Cable Business Class overseeing marketing research and analytics to support multiple areas of the business. During this time he also co-chaired the CTAM Business Services Research Council. Before joining TWCBC he held research, marketing, and sales leadership positions in successful telecom and software companies across the industry.


Sachin Katti
Assistant Professor of Electrical Engineering and Computer Science at Stanford University
Sachin Katti is an Assistant Professor of Electrical Engineering and Computer Science at Stanford University and also the Co-Founder and ex-CEO of Kumu Networks, which is commercializing his research on full duplex radios. He received his PhD in EECS from MIT in 2009. His research focuses on designing and building next-generation high-capacity wireless networks by combining techniques from information and coding theory, RF systems and networking. His research has won numerous awards, including the 2008 ACM Doctoral Dissertation Award - Honorable Mention, the George Sprowls Award for Best Doctoral Dissertation in EECS at MIT, the IEEE William Bennett Prize, the Best Student Paper Award at ACM SIGCOMM 2012, USENIX ATC 2013, the Sloan Fellowship, the NSF Career Award as well as Okawa, Hoover, Packard and Terman Faculty Fellowships.


Gagandeep Kaur
Contributing Editor
With more than a decade of experience, Gagandeep Kaur Sodhi has worked for the most prominent Indian communications industry publications including Dataquest, Business Standard, The Times of India, and Voice&Data, as well as for Light Reading. Delhi-based Kaur, who has knowledge of and covers a broad range of telecom industry developments, regularly interacts with the senior management of companies in India's telecom sector and has been directly responsible for delegate and speaker acquisition for prominent events such as Mobile Broadband Summit, 4G World India, and Next Generation Packet Transport Network.


Shane Keats
Director of Industry Marketing for Media and Entertainment, Akamai
Shane Keats is Director of Industry Marketing for Media and Entertainment. He focuses on how OTT is transforming the media landscape. Prior to Akamai, he ran product and corporate marketing for DataXu, a programmatic advertising company that was named a leader in Forrester's most recent WAVE report. Shane has also held senior sales and marketing positions at SiteAdvisor, a consumer security company that was acquired by McAfee, and Oddcast, a New York City-based company that built user-generated media tools for companies such as Disney, MTV and Universal Music Group. Before working in software, Shane spent seven years as a television news producer for NBC Nightly News with Tom Brokaw, and CNN Moneyline with Lou Dobbs.


Tom Kerber
Tom leads Parks Associates research in the areas of home controls, energy management, and home networks. Tom authors numerous reports on energy management and home controls covering the evolution of technology, partnership opportunities, and new business models. Tom's work at Parks Associates includes managing consumer surveys that track trends and market opportunities and enable insightful evidence-based forecasting for energy, security, and home controls. Tom speaks frequently at key industry events, and his views are sought out by national press organizations and publications.

Tom has done extensive consulting with electric utilities operating in a variety of regulator structures and numerous firms within the smart home ecosystem. Recent utility engagements include defining the home area network roadmap for a California IOU, updating the consumer engagement strategy for a traditional vertically integrated IOU, providing consumer and industry analysis to refine EE and DR programs for an IOU in a restructured market, and providing insights on the evolution of the connected home for a large Midwest IOU. Tom has also led projects for many Fortune 500 companies, helping clients refine smart home strategies, develop scenarios of the future of the smart home market, enhance product roadmaps, and refine specific product features.

Prior to working at Parks Associates, Tom worked as director of engineering and director of product management in multiple industries. Tom began his career in the U.S. Navy nuclear power program on submarines. He holds a Bachelor of Science degree from the U.S. Naval Academy in systems engineering and a master's in software engineering from the University of Texas.


Zeus Kerravala
Founder and Principal Analyst, ZK Research
Kerravala provides a mix of tactical advice to help his clients in the current business climate and long term strategic advice. Kerravala provides research and advice to the following constituents: End user IT and network managers, vendors of IT hardware, software and services and the financial community looking to invest in the companies that he covers.


Derek Kerton
Managing Partner, Kerton Group
Derek Kerton is the head of the Kerton Group's Strategy Consulting Practice and an internationally recognized telecom industry expert who consults for companies throughout the telecom value chain (NTT DoCoMo, SKTelecom, Disney, Sony, Broadcom...); sits on the boards of Aegis Mobility, KeyZap, and The Telecom Council; publishes research and analysis across the industry; advises the financial community on telecom issues (Credit Suisse, Merrill Lynch, Morgan Stanley); is frequently interviewed on CNN, CNBC, and Wall Street Journal among others.


Faisal Khan
Network Operator Technology Planning Dept.
Faisal Khan writes on his blog at www.telecomlighthouse.com on issues facing service providers on subjects related to SDN, NFV, Virtualization, IP and Optics. He has rich experience, working with multiple service providers and vendors in Middle East and Africa region. Currently, he works for a mobile operator Mobily in Saudi Arabia in technology planning department. The views expressed in this blog are his own and does not represent the views of his employer.


Sunil Khandekar
As founder & CEO, Sunil leads the vision and direction at Nuage Networks. He brings over twenty years of experience in the communications and networking industry, including his former role as VP of business development for Europe, Middle East, and Africa (EMEA), as well as VP of global product management for Alcatel Lucent's IP Division.
Sunil gained expertise in networking startups at TiMetra Networks, where he led product management and standardization. And before that, he held a variety of product management and consulting engineering management roles with Bay and Nortel Networks in New York and Santa Clara.

Sunil has co-authored and contributed to multiple IETF drafts. He is also a regular speaker at industry events and conferences. He has a bachelor's degree in mechanical engineering and a master's degree in CIS.


Colin Kincaid
CTO, Service Provider, Cisco
Colin Kincaid is responsible for articulating a vision for the evolution of the service provider business and defining a strategic plan to advance that vision through the Cisco Service Provider services, software and hardware portfolio. Prior to the CTO role, he led a product management team focused on addressing the needs of web and OTT customers. In his career at Cisco, Colin has led a number of high-impact initiatives, including leading international, cross-organizational development of service provider subscriber services for Cisco's mobile wireless strategy and hospitality broadband businesses, running the Professional Services and integration teams deploying software solutions in carrier network and OSS/BSS environments, managing the development of Cisco's 10K switching platform from its inception and VPN security product development.


Alex Kinch
Alex has over 17 years of experience in both technical and business roles within the internet and telecommunications sector. He started his career by co-founding LONAP, which is now one of the largest internet exchange points in the world. He then went on to become of the most prolific Cisco network architects in the UK, building Cisco-based IP networks for the likes of BSkyB and Versatel, before taking a career sabbatical to launch a dance music radio station on Sky.He then specialised in messaging, building SMS platforms for business applications and consulting for the likes of Truphone, Infobip and JT. His most recent venture is Ziron, a next-generation telecommunications operator.


Ben Kinealy
Chief Executive Officer, Intigral
Ben Kinealy is the Chief Executive Officer of Dubai-based Intigral, one of Middle East and North Africa's leading providers of turnkey video solutions for telco and TV networks. With more than 24 years of experience in digital and media, Ben has held a number of leadership positions in prominent mobile, IPTV and new media companies. Prior to joining Intigral, Ben was the Director of IPTV and PayTV at Telstra, Australia's leading telecommunications company, where he successfully led all video products including FOXTEL bundles and the launch of T-Box.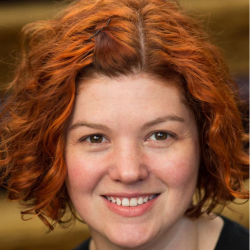 Heather Kirksey
Director, OPNFV
As the director, Heather Kirksey works with the OPNFV community to advance the adoption and implementation of open source NFV platform. She oversees and provides guidance for all aspects of the project, from technology to community and marketing and reports to OPNFV board of directors. Most recently Kirksey led strategic technology alliances for MongoDB. Earlier in her career she held various leadership positions in the telecom industry including running a partner program for CPE, doing solutions marketing for the IP Division at Alcatel-Lucent, business development, and participating in numerous standards activities. While at Broadband Forum she helped create and launch TR-069, served as BroadbandHome Technical Working Group Chair, served on the board, and oversaw collaborative activities with ATIS, 3GPP, OSGi, ITU-T, OMA, IETF, Small Cell Forum, UPnP Forum, Home Gateway Initiative, and other groups. She received her master's degree in English Literature from the University of Texas, Austin.

Aditya Kishore
Practice Leader, Video Transformation, Telco Transformation
Aditya Kishore is the Principal Analyst at Diametric Analysis, a consultancy focused on analysing the disruptive impact of Internet distribution on the video and telecom sectors, and developing the necessary strategies and technology solutions required to drive profitability. He can be reached at [email protected]


James Kisner
Contributing columnist
James is a consulting analyst at LightCounting Market Research. He's a former equity research analyst for Jefferies & Company and J.P. Morgan.

Burt Klein
DevOps Strategist, Tech Mahindra
Burt Klein is one of only a handful of DevOps transformation subject matter experts at Tech Mahindra. He is a key part of a small team which focuses on helping clients plan, educate and mentor staff members as well as working to create and improve existing processes to support the DevOps transformation. He joined Tech Mahindra from CA Technologies where he was the CTO and DevOps Evangelist within the Application Delivery business unit. His primary responsibilities at CA Technologies were to inform leading worldwide organizations and alliance partners on the value of DevOps within the software development lifecycle. Burt has been traveling the globe speaking to the revolutionary technology capabilities of service virtualization, release automation, test data management, test automation and release management and how they can positively impact an organization's ability to delivery applications with greater speed and increased quality while reducing cost and business risk. He is also responsible for sharing the success stories of countless early adopters and actively participating with executive-level steering committees that are focused on the large enterprises implementation of this new and exciting capability in the application economy.


Joe Kochan
COO & Co-Founder, US Ignite
Joe Kochan is responsible for day-to-day operations, finance and program management for the national non-profit organization US Ignite, based in DC. Prior to co-founding US Ignite, he worked as part of the Department of Commerce's BTOP grant program. Prior to that role, he was a Founder and Vice President of Operations at DigitalBridge Communications (DBC), a Virginia-based startup backed by more than $40 million in venture funding dedicated to bringing broadband services to small, underserved markets nationwide using broadband wireless technology. Previously, Joe worked with Verizon, with responsibility for strategic planning and project management, specifically focusing on the military housing market and the implementation of the first Verizon FiOS networks at military bases across the country.

Gerri Kodres
Gerri Kodres is the Senior Vice President of Business Development and Carrier Relations at Fortumo. Gerri has 10+ years of background in working with mobile operators in regions as diverse as Europe, Middle East, Asia and Latin America. In Fortumo, he is responsible managing sales to strategic customers as well as overseeing carrier relations.


Steve Koppman
Contributing Analyst
Steve Koppman has covered the North American carrier industry for 20 years – nearly half that time for Gartner, where he was a principal analyst. He has covered IP voice and public Ethernet for Heavy Reading, coverage areas he launched for Gartner Dataquest. As an analyst, he has focused on market forecasting and analysis, issues of industry structure, convergence and public policy, and next-generation (IP voice and optical services, including public Ethernet) as well as legacy (voice, private line, wholesaling) services. Koppman has also worked as an analyst for the Yankee Group, IDC, SRI International, Decision Resources, Frost & Sullivan, Insight Research, and other research and consulting companies.


Saikrishna Kotha
Global Infrastructure Architect, LinkedIn
Saikrishna Kotha is currently responsible for leading the white box switching initiative at LinkedIn, Global Infrastructure Architecture and Strategy. He has 17 years of networking industry experience in product architecture and development. He has 11 issued and 17 pending patents in the field of SDN/NFV and emerging networking technologies. His LinkedIn profile can be accessed at: https://www.linkedin.com/in/saikrishnakotha. He also moderates the 20K-member LinkedIn group 'Software Defined Networking (SDN)': https://www.linkedin.com/groups/4359316.


Mike Kozlowski
Vice President of Product Management, Enterprise Business Unit, Windstream
Mike Kozlowski is a vice president of product management for Windstream's Enterprise Business Unit. He has more than 25 years of telecommunications industry experience working in engineering, product, marketing and sales management. In his current role at Windstream, Kozlowski and his team are responsible for the planning, forecasting and marketing of products and services at all stages of their lifecycle — from concept to results. Prior to joining Windstream in 2015, Kozlowski worked at companies such as Integra, Telcordia, Level 3 Communications and 360networks. He holds an MBA in Finance from the University of Denver, a Master of Science in Electrical Engineering from Columbia University, and a Bachelor of Science in Electrical Engineering from New Jersey Institute of Technology.


Andrea S. Kramer
Contributor
Andrea S. Kramer is a partner in an international law firm, where she is a founding member of the firm's Diversity Committee and co-chair of its Gender Diversity Subcommittee. She is co-author with her husband, Alton B. Harris, of the book Breaking Through Bias: Communication Techniques for Women to Succeed at Work, (Bibliomotion, Brookline, Mass. 2016). Andie and Alton will be speaking about overcoming gender-bias at the IEEE Women in Engineering International Leadership Conference (@WIEILC) in San Jose, 22-23 May. Join the conversation at www.AndieandAl.com.


Tim Kridel
Technology Writer
Tim Kridel has covered telecom since 1998 for a variety of publications and analyst firms, including Wireless Review, The Net Economy and Heavy Reading. For a deeper dive into his past and present, visit www.timkridel.com.




Jennifer Kyriakakis
Jennifer Kyriakakis has been working in the Communications Industry for over 15 years in Marketing, Sales and Systems Delivery. Prior to MATRIXX, Jennifer worked for Portal Software (acquired by Oracle) where she was responsible for the global marketing strategy of Portal's product suite for the broadband and mobile markets. During her 7 years with Portal and Oracle, she also held positions in Services Marketing, Customer Programs, and Sales Engineering. Before joining Portal, she worked with Verizon International Wireless managing large implementations of billing and customer care solutions for their global operating partners. Jennifer began her career in the Communications Practice at Accenture where she developed billing, invoicing, and payment processing applications for wireless operators. She holds a Bachelor's Degree in Information Technology and Operations Management from the College of William and Mary.


Anukool Lakhina
CEO & Founder, Guavus
Anukool founded Guavus with a vision to provide solutions for dynamic, data-driven decision-making. He brings more than a decade of thought leadership in large-scale data analytics and has published more than a dozen papers on the subject. His Ph.D. dissertation put forth the theory and algorithms for streaming analytics on high-dimensional data, which forms the basis for the technology at Guavus. Prior to Guavus, Anukool was at Intel Research and Sprint Labs. He holds a B.S., M.S. and a Ph.D. in Computer Science from Boston University.


Patricio Latini
SVP, Broadband Communications, Intraway
Patricio Latini is Senior Vice President of Broadband Communications at Intraway. He is responsible for overseeing the company's portfolio of OSS solutions for the pay-TV and broadband industry, which includes provisioning, activation and monitoring products for the data, voice and video segments.
Prior to joining Intraway, Latini was ARRIS Chief Regional Technologist where he managed its technological strategy for Latin America and the Caribbean as well as holding several engineering roles.
Previously, Latini worked for Motorola Broadband, being responsible for pre- and post-sales support in the Latin America Region and Cablevision Argentina as IP Networking Manager.


Alexander Lautz
Senior Vice President M2M, Deutsche Telekom
Dr. Alexander Lautz is currently in charge of the M2M Business Unit at Deutsche Telekom AG. In this role he is responsible for developing innovative machine-to-machine products and solutions. Dr. Lautz joined T-Mobile Deutschland GmbH in 2002, first as Head of Business Marketing, before taking over as Head of Consumer Marketing in 2004. When Deutsche Telekom launched congstar as its second brand in Germany in 2007, Lautz took over as Managing Director of the company. In 2011, he moved to the Connected Car growth initiative, where he was responsible for marketing, services, and technology. Before his career at Deutsche Telekom, Dr. Lautz held different management positions at CNI GmbH and Mannesmann Arcor AG and was Managing Director of an IP provider for business customers.


Martin Lavery
Royal Academy of Engineering Research Fellow, University of Glasgow
Dr Martin Lavery is a Royal Academy of Engineering Research Fellow at the University of Glasgow. His work focuses on utilising a lesser-known property of light to increase the capacity of optical communication systems.


Lincoln Lavoie
Senior Engineer, Broadband Technologies, at UNH-IOL
Lincoln Lavoie is the senior engineer in Broadband Technologies, and serves on the Broadband Forum (BBF) Board of Directors and as the vice-chair of the Metallic Transmission Working Group of the Broadband Forum. He is responsible for the technical management of the broadband access technology grounds, and is currently involved in the development of testing for VDSL2, G.vector, DSL bonding, and the forthcoming G.fast.


Laurie Lawrence
Laurie Lawrence, CMO at Vubiquity, is responsible for global corporate and affiliate marketing as well as product development and management. Laurie has also served in a variety of marketing and management roles at XM Satellite Radio, NBC Universal, Sony Electronics, Request Television, CBS and CNBC. She played a leadership role in the successful branding of XM, Request Television and the launch of CNBC. At Sony Electronics, Laurie was responsible for leading the development and implementation of an Internet storage and services business. Her expertise spans branding, product management, business strategy, marketing, media and strategic partnerships.



Phill Lawson-Shanks
Chief Architect & Vice President of Innovation, EdgeConneX
Mr. Lawson-Shanks has been at the forefront of designing and deploying industry leading solutions in both the UK and the US for over 25 years. Prior to joining EdgeConneX, Phill was CTO of Virtacore responsible for datacenter build-out, network core architecture and systems to accommodate the migration and consolidation of thousands of clients and infrastructure. Phill's team also designed and deployed the world's largest VMware based Public Cloud. At Alcatel-Lucent Phill served as Chief Strategy Officer were he led their effective transition to the cloud, virtualizing many of their programs and creating meaningful time and cost savings. Phill joined SAVVIS as VP and GM of Hosting to re-establish the Managed Hosting business as well as introduce the 'virtual server' product. As Founder, VP and GM of Digital Media at MCI (now Verizon Digital Media Services), Phill created the division and received several related patents in the process. Phill holds 8 active Technology Patents secured worldwide including 4 in the U.S. and 4 in Europe.


Ray Le Maistre
Editor-in-Chief
Don't be fooled by the weird cod-French surname: Ray's as British as corned beef and bad teeth, despite affecting a sheen of Continental sophistication by his constant references to fancy-dan "proper" coffee. He's even trained as a barista, for god's sake.
Ray joined Light Reading in 2002 shortly after being shown the door and a very long corridor at Total Telecom. He has been in technology journalism since 1988, having worked at Computer Weekly, Communications WeekInternational and Communications International.
A slave to fashion, Ray is never seen in the same outfit twice. When not trawling the malls of Epsom, U.K., for the latest in skinny jeans and what-have-you, Ray is often to be heard banging on about SPIT (Service Provider Information Technology), which is also known as TATRTCA (The Acronym That Refuses To Catch On).
As a soccer nut, Ray likes nothing better than cheap jibes about Manchester United. If you bump into him at a trade show, be sure to make some remark about prawn-sandwich-eating supporters or similar – he'll love it!


Eryn Leavens
Special Features & Copy Editor
Eryn Leavens, who joined Light Reading in January 2015, attended the School of the Art Institute of Chicago before earning her BA in creative writing and studio arts from Hampshire College in Amherst, Mass. She also completed UC Berkeley Extension's Professional Sequence in Editing.
She stumbled into tech copy editing after red-penning her way through several Bay Area book publishers, including Chronicle Books, Counterpoint Press/Soft Skull Press and Seal Press. She spends her free time lifting heavy things, growing her own food, animal wrangling and throwing bowls on the pottery wheel. She lives in Alameda, Calif., with two cats and two greyhounds.


Jaimie Lenderman
Senior Analyst, Ovum
Jaimie Lenderman is a senior analyst on Ovum's Next-Generation Infrastructure team. She provides support and insight to key audiences, with quarterly market share analysis, annual forecasts, vendor profiles, and specialized consulting projects. Jaimie's key research topic areas include FTTx PON, DSL, Gfast, CMTS/CCAP, DOCSIS, DAA and next-generation capabilities. Jaimie joined Ovum in May 2017. She previously worked at IHS Markit and held roles in the public policy and new home construction sectors.


Steve Leonard
Prior to joining Bandwidth, Steve was General Manager of Motricity's (ticker: MOTR) Off-Deck Division, a leading provider of mobile solutions to carriers, media companies, and application developers. Prior to Motricity, Steve was the Founder and CEO of GoldPocket Wireless, a leading SMS network provider in the U.S. which was later acquired by Motricity. Steve developed expertise in large-scale network and data system management, working with companies such as John Hancock, Compaq, and Lightbridge across a variety of industries, including insurance, wireless, finance and education. Steve holds a Bachelor of Science in Computer Science, cum laude, from Stonehill College in Massachusetts. He spends his free time with his wife and three children cheering for various Boston sports teams.


Steve Livingston
Steve Livingston is senior vice president of carrier development at iPass, and leads sales and marketing for the company's service provider business. Livingston has more than 30 years of experience in the mobile telecommunications industry. He was chief marketing officer at CellularOne, which was acquired by AT&T Wireless, where Livingston went on to lead enterprise and data offer marketing. He then was a founding executive at Bytemobile, a leading web and video optimization solutions provider for mobile operators. He also served as chief marketing officer for MBlox, the world's largest mobile transaction network, and most recently as general manager of Windows Phone strategic partner marketing at Microsoft. Livingston has served on the board of the Mobile Marketing Association, as a member of CTIA's Wireless Internet Caucus (WIC) Leadership Council, and as an advisor to the AmberWatch Foundation. He was also a founding leadership member of the Center for Marketing and Technology at the Haas School of Business, University of California, Berkeley.Livingston holds a bachelor's degree in business from the University of California, Berkeley.


Francois Locoh-Donou
Senior VP, Global Products Group, Ciena
Francois Locoh-Donou is the Senior Vice President, Global Products Group at Ciena Corp., with responsibility for the company's research & development, supply chain, product line management, quality and customer advocacy functions on a global basis. Prior to his current role, his positions with the company included Vice President and General Manager, EMEA and Vice President, International Sales, with responsibility for expanding Ciena's operations in Europe, Asia and Latin America. He also held various technical and sales management positions at Ciena since joining in 1997. Prior to Ciena, Locoh-Donou was with Photonetics, a French opto-electronics company, where he held various Research and Development roles focused on Fiber-Optic Sensors and Optical Test Equipment. Locoh-Donou holds an M.B.A from the Stanford Graduate School of Business, a Master's in Optical Telecommunications from the National Institute of Telecommunications of Paris (ENST), and a "Diplome d'Ingenieur" in Physics Engineering from the National Institute of Physics in Marseille (ENSPM), France.


Doug Lodder
Doug Lodder oversees the strategy and development of WiFi and DAS (distributed antenna system) networks for Boingo's new and existing partnerships in vertical markets where reliable mobile data connectivity is now a necessity, including stadia, arenas and other large-scale venues. Doug works with stadia including Chicago's Soldier Field, the University of Arizona's Arizona Stadium, and Pinnacle Bank Arena, home of the University of Nebraska basketball teams.


Kaela Loffler
VP Channels & Marketing, Netrounds
Kaela is the Director of Marketing and Industry Alliances for Netrounds and is responsible for driving engaging external communications and branding strategies, as well as translating market expectations to sales engagement support. Prior to Netrounds, Kaela held roles within business development, marketing, and program management, focusing on OEM and technology alliances. Kaela holds a Master of Business Management degree from the University of British Columbia in Canada.


Alain Louchez
Alain Louchez is Managing Director of the Center for the Development and Application of Internet of Things Technologies (CDAIT), Georgia Institute of Technology, and Chairman of the Steering Committee for the International Workshop on Internet of Things organized by the International Telecommunication Union (ITU).


Glenn Lurie
CEO, Synchronoss
Glenn Lurie is Chief Executive Officer and member of the Board of Directors of Synchronoss Technologies. Glenn joined the Synchronoss team in November 2017 and has nearly 30 years of experience in the telecommunications and wireless industries. Prior to joining Synchronoss, Glenn was President and Chief Executive Officer of AT&T's Mobility and Consumer Operations, where he successfully grew its wireless and consumer business. During his time at AT&T, Glenn managed sales and distribution, customer care, operations, home entertainment and video services. Glenn and his team were also responsible for the integration of AT&T's Direct TV and the company's digital business. Glenn helped usher in the modern smartphone era by leading AT&T's negotiations with Apple to introduce the first iPhone and iPad. He built three ground-breaking business for AT&T: IoT business, bringing wireless connectivity to tablets, cars and consumer electronics; Digital Life, AT&T's home automation and security business; and finally, Aio Wireless, now Cricket Wireless, the company's market leading prepaid brand.


Chloe Jian Ma
Senior Director, Cloud Market Development, Mellanox Technologies
Chloe Jian Ma is Senior Director of Marketing leading Cloud Market Development at Mellanox Technologies, where she is responsible for driving awareness, thought leadership and adoption of Mellanox CloudX reference architecture and solutions for open and efficient cloud build-out. Her technical background spans cloud, virtualization, telecom and enterprise hardware and software. She holds an MBA in Marketing and Strategy from University of Pennsylvania - The Wharton School, an MSEE from the University of Southern California, and a BS, Electronics from Peking University, Beijing, China.


Ian Maclean
CMO, Metaswitch
Ian Maclean is CMO of cloud native communications software provider Metaswitch. He previously served as COO at Tango Networks and as Vice President of Strategy and Marketing at Mavenir. Maclean began his career in R&D, operations and product management at Nortel.


Monica Magnusson
Vice President, IPR Policy and Communication - IPR & Licensing, Ericsson
Monica Magnusson is Vice President of IPR Policy and Communication at IPR & Licensing within the Ericsson group, reporting to Ericsson's Chief Intellectual Property Officer Kasim Alfalahi. In this role, she is responsible for establishing and driving Ericsson's position in discussions related to patents and patent licensing, such as the current IPR Policy debate in standard development organizations like the European Telecommunications Standards Institute (ETSI) and the International Telecommunication Union (ITU).
Monica Magnusson joined Ericsson in 1998, as a patent engineer and part of a team focused on the forming of Ericsson's patent portfolio for WCDMA related inventions. Prior to joining Ericsson, Monica was a patent agent with Albihns, an intellectual property consultancy in Stockholm, and before that an R&D engineer with Siemens-Elema, Stockholm.
Monica Magnusson holds a Master's degree in electrical engineering from Royal Institute of Technology, Stockholm.


Durga Malladi
Senior Vice President, Engineering Qualcomm Technologies, Inc.
Durga joined Qualcomm in 1998 as an Engineer. Over the past 18 years, he has worked on 3G and 4G systems, and was the Project Engineer of 4G LTE-Advanced in Qualcomm Research from 2008-15, responsible for design, standardization, prototype implementation, pre-commercial operator trials and inter-operability tests with vendors.
Currently, he oversees the 5G and 4G cellular projects in Qualcomm Research, spanning Mobile Broadband Communications, Millimeter Wave based Backhaul and Access systems, Shared Spectrum Access, Internet of Things (IoT), Mission Critical Services and Cellular Vehicular Communications (C-V2X).
In addition, he heads the Systems Engineering department in Qualcomm Research.
He is the recipient of Qualcomm's IP Excellence Award, Qualcomm Distinguished Contributor Award for Project Leadership and Upendra Patel Achievement Awards for Outstanding Contributions to HSPA and LTE.
Durga holds a B.Tech from Indian Institute of Technology, Madras, and an M.S and Ph.D. from UCLA. His research interests include MIMO, signal processing, communication theory, cognitive radio, IoT and V2X. He is a member of IEEE and holds 238 U.S. patents.


John Mansell
John Mansell is President of John Mansell Associates, which provides consulting, valuations and expert witness testimony relating to sports media, cable TV and wireless spectrum. Previously, he was a senior analyst with Paul Kagan Associates.


Oren Marmur
Head of NFV Product Portfolio, Amdocs
Oren Marmur is head of NFV Product Portfolio at Amdocs, leading all business and product-related activities for network functions virtualization (NFV), NFV orchestration, virtual network functions (VNFs) management and the NFV ecosystem and partnership program. Oren has over 20 years of experience in the telecom and optical industries, holding several executive business and technical positions. He specializes in leading advanced technologies to successful execution, developing market penetration and creating strong business growth.




Rita Marty
Executive Director, Mobility and Cloud Security, Chief Security Office, AT&T
Marty is currently responsible for Mobility and Cloud Security in support AT&T's transformation to software-enabled architecture. She has 15 years of experience and has held various positions in AT&T. Marty is also responsible for developing the security architecture and framework for Mobility, Network Virtualization based on the User Defined Network (UDNC), and Emerging Services including Connected Car, Digital Life, U-Verse, etc. She served as a member of the CTO Technology Council that was chartered to provide technology thought leadership for AT&T and the partner community that makes up AT&T Technology Ecosystem. She led strategic initiatives to accelerate innovation through internal rapid development efforts and focused industry collaborations.


Paul Mason
Senior Global Solutions Architect, Equinix
Paul Mason is a network and virtualization expert with more than ten years of experience. He began his career with Cisco, where he earned his CCIE in Route and Switch while he helped enterprises architect their global networks and data centers. He was an early expert in the Cisco Unified Compute System and worked with many Fortune 500 companies to deploy virtual data centers and private clouds. He recognized the shift the enterprise is making to the cloud and made his own shift to Equinix where he focuses on helping customers make the transition from legacy systems to cloud systems. Paul now advises his clients on the technical and business impact related to transitioning business to the cloud.


Pete Mastin
Product Evangelist, Cedexis
Pete has 25 years of experience in business and product strategy and software development. He has expert knowledge of content delivery networks (CDN), IP services and Internet and Cloud technologies. He has overseen the implementation of highly scalable, multi-homed, global SaaS systems.
Pete has spoken at conferences such as NAB (National Association of Broadcasters), Streaming Media, Content Delivery Summit, Digital Hollywood and Interop (amongst others).


Teresa Mastrangelo
Senior Analyst, Heavy Reading
Teresa Mastrangelo, a 28-year veteran of the telecommunications industry, recently joined Heavy Reading as a Senior Analyst. She was previously the founder of Broadbandtrends – an independent analyst firm. She is regarded as one of the leading analysts covering network transformation, fixed and mobile broadband infrastructure and services, Smart Services as well as policy and customer experience management of these services. Prior to Broadbandtrends, Teresa held senior level product marketing and product management positions with, Cisco Systems, Advanced Fibre Communications (now part of Tellabs) and NEC America and started her career as a Telecommunication Engineer with Appalachian Power Company. Teresa was awarded her BS in Electrical Engineering from Virginia Polytechnic Institute in 1987. Post graduate work includes The Management Institute at Roanoke College as well as executive programs at Penn State University.


Carolyn Mathas
A site editor for UBM's EDN and EE Times, Mathas covers LED, Sensors, Wireless Networking and Industrial Control technologies. She also writes for Hearst Publishing's Electronic Products. Previously, she was a Sr. Editor and West Coast Correspondent for PennWell's Lightwave Magazine and CleanRooms Magazine, respectively. Mathas holds an MBA from New York Institute of Technology and a BS in Marketing from University of Phoenix. In addition to editorial, her past life experience includes Director of Marketing for Securealink and Micrium, Inc., providing PR services to such companies as Philips Semiconductors, Altera, Boulder Creek Engineering, and ghost writing for Lucent Technologies.


Craig Matsumoto
Editor-in-Chief, Light Reading
Yes, THAT Craig Matsumoto – who used to be at Light Reading from 2002 until 2013 and then went away and did other stuff and now HE'S BACK! As Editor-in-Chief. Go Craig!!


Sandro Mazziotta
Director of NFV product management, Red Hat
Sandro Mazziotta is director of NFV product management at Red Hat. He has more than 15 years' experience in the software industry, building products for fortune 2000 enterprise and telco customers. He is passionate about bringing to market new ideas and concepts. His focus is on IaaS, PaaS and Big Data, with an overarching interest in cloud computing and open source software and a passion for OpenStack and NFV. He previously held roles at eNovance, Cyan, Inc. before it was acquired by Ciena, and HP Cloud Services. Sandro holds a PhD in Computer Science from the University of Nice.


Kent J. McDonald
Product Owner, Agile Alliance
Kent J. McDonald helps teams discover the right thing to deliver. His more than 20 years of experience include work in business analysis, strategic planning, project management and product development in a variety of industries including financial services, health insurance, nonprofit and automotive. As the founder of Knowledge Bridge Partners, he helps organizations figure out the right things to do in their IT and product development work. He currently practices those ideas as Product Owner for the Agile Alliance.
Kent is author of Beyond Requirements: Analysis with an Agile Mindset and co-author of Stand Back and Deliver: Accelerating Business Agility.


Michael McFarland
Sr. Director, Product Management and Marketing, Airvana
With over 20 years of experience in the communications industry, Mr. McFarland currently leads Airvana's product management and marketing. Prior to Airvana, he was a Sr. Product Line Manager at Cisco Systems for several multi-billion dollar product lines. He was a founder of SetWave, and has had strategy and technology roles at Mercer Management Consulting, Ameritech, and Accenture. Mr. McFarland holds an MBA from the J. L. Kellogg School of Management and a BSME from Northwestern University, and graduated first in his class from both schools.


Chris McReynolds
Vice President of Cloud and Data Project Management, CenturyLink
Chris McReynolds is responsible for the ethernet, cloud and transport services globally and has been with Level 3 for eight years in various product management and corporate strategy roles.


Bruce Mehlman
co-chairman, Internet Innovation Alliance (IIA)
Bruce Mehlman is co-chairman of the Washington, DC-based Internet Innovation Alliance (IIA) and previously served as Assistant Secretary of Commerce for Technology Policy.


Patrick MeLampy
Co-founder and Chief Operating Officer, 128 Technology
Patrick MeLampy is a co-founder and Chief Operating Officer at 128 Technology. Prior to 128 Technology, MeLampy was Vice President of Product Development for Oracle Communications Network Session Delivery products. Prior to Oracle, he was CTO and founder of Acme Packet, a company acquired by Oracle in February of 2013 for $2.1 billion dollars. MeLampy has 28 years of experience and has been awarded 35 patents in the telecommunications field.


Serge Melle
Contributing Author
Serge Melle is an experienced leader in Marketing and Business Development, helping businesses grow and introducing new technologies in the networking and semiconductor industries. Serge has been at the forefront of new technology introductions in the optical networking market, including EDFA and WDM systems while at Pirelli (now Cisco), 10Gb/s and OC-192 while at Nortel Networks (now Ciena), and most recently Photonic Integration at Infinera.


Brent Mello
Brent Mello, Vice President of Origination and Messaging Products at Bandwidth.com, is responsible for the strategy, growth, P&L management, and execution for these product lines. Mello brings more than 15 years of industry experience and has held leadership positions at both Level 3 and IntelePeer, leading strategy, business development, voice peering, direct interconnection, and special access cost management

Dennis Mendyk
Vice President of Research, Heavy Reading
Mendyk is Vice President of Research for the Light Reading Communications Network and its research arms, Heavy Reading and Pyramid Research. His career in technology and telecom industry coverage spans more than 25 years and includes work for such major firms as McGraw-Hill, Ziff-Davis, and United Business Media. Mendyk is a past winner of the American Business Media Association's Jesse H. Neal Award for editorial achievement and a graduate of New York University and the University of Connecticut.


Chris Menier
Vice President, Products and Marketing, Guavus
Chris Menier has spent the last 15+ years as a sales executive with a focus on the cable and telecommunications vertical. His experience with and understanding of the global communications market helped him build strong sales teams, enter new markets and create new channels. Prior to joining Guavus, Chris headed sales initiatives at Netezza (acquired by IBM for 1.7B), NexTone Communications (acquired by GENBAND), KMC Telecom Holdings, Inc., and helped found Exit 18, Inc., creating an ISP serving Southwest Florida.


Robin Mersh
Robin Mersh, Broadband Forum Chief Executive Officer, joined the Broadband Forum as Chief Operating Officer in July 2006, and was promoted to Chief Executive Officer in July 2010. Robin has held leadership positions in the telecommunications industry for over 18 years. Robin has worked in business development and alliance management for various OSS software companies in the United States, mainly in network and service provisioning and activation, where he negotiated and managed several large OEM agreements. He is originally from Cambridge in the United Kingdom. He received a Bachelor of Arts degree with honors from Queen Mary and Westfield College, University of London in 1992. His favorite movie is Barbarella (honestly!).


Jason Meyers
Executive Editor
Jason Meyers joined the editorial staff of Light Reading in 2014 with more than 20 years of experience covering a broad range of business sectors. He is responsible for tracking and reporting on developments in the Internet of Things (IoT), Gigabit Cities and utility communications areas. He previously was Executive Editor of Entrepreneur magazine, overseeing all editorial operations, assignments and editorial staff for the monthly business publication. Prior to that, Meyers spent 15 years on the editorial staff of the former Telephony magazine, including eight years as Editor in Chief.


Gary Miles
Chief Marketing Officer, Amdocs
As chief marketing officer, Gary Miles is responsible for developing Amdocs' vision, delivering strategic insight to customers, and bringing to market Amdocs' products, services and solutions. He leads a team of global marketing professionals and is a member of the company's executive management team. Prior to Amdocs, Gary was a founder and CEO of jNetX, which was the global leader for next-generation intelligent network platforms until it was sold to Amdocs in 2009. Before jNetX, Gary established and ran a billing and customer care company that had more than 30 GSM customers in 20 countries when acquired.


Iain Morris
International Editor
Iain Morris joined Light Reading as News Editor at the start of 2015 -- and we mean, right at the start. His friends and family were still singing Auld Lang Syne as Iain started sourcing New Year's Eve UK mobile network congestion statistics.
Prior to boosting Light Reading's UK-based editorial team numbers (he is based in London, south of the river), Iain was a successful freelance writer and editor who had been covering the telecoms sector for the past 15 years. His work has appeared in publications including The Economist (classy!) and The Observer, besides a variety of trade and business journals. He was previously the lead telecoms analyst for the Economist Intelligence Unit, and before that worked as a features editor at Telecommunications magazine. Iain started out in telecoms as an editor at consulting and market-research company Analysys (now Analysys Mason).


David Mowrey
Vice President of Strategic Planning & Business Development, IBM Cloud Video
David Mowrey is Vice President of Strategic Planning & Business Development at IBM Cloud Video. Leveraging his nearly 20 years of three-screen product development experience, David is responsible for strategic partnerships, channels and new market development. Previously, he was Vice President of Product Management at Clearleap, an IBM company, where he was responsible for managing and driving product planning and go to market strategies.


Michael Murphy
CTO for North America, Nokia Networks
Mike is an international technology expert with extensive experience in running technology development programs on a global scale for some of the top companies in the telecommunications industry. He has an extensive background in both Research & Development and P&L ownership globally.
In 2014, Mike moved to Dallas, Texas and assumed his current role, CTO for North America for Nokia Networks. In this capacity, Mike is responsible for supporting senior customer engagements and influencing corporate strategy in both product direction and roadmaps. As such, Mike has been a key presenter for strategic vision both within and outside the region.
Mike joined Nokia in 2005 as Japan country manager, where he was responsible for P&L and led the formation of a senior team during the Softbank takeover of Vodafone.
He then moved to the role of Head of Technology for the Asia-Pacific region, managing activities in Asia, the Middle East and Africa. In this role, his focus was roadmap planning for the region, LTE entry and development, as well as communicating the telecom vision with a focus on broadband profitability.
Prior to joining Nokia, Mike was the former head of WCDMA development for Nortel Networks. Mike had primary responsibility for delivering that technology in 2001 to European customers. He then moved to Asia where he was instrumental in establishing the LG-Nortel joint venture in Korea. After that, Mike headed the Nortel Networks Asia-Pacific Wireless sales business, covering all countries in the region.
Mike has a master's degree in Mathematics from the University of Waterloo in Canada. He has lived in Turkey, China, Korea, France, Canada, Japan, Thailand, and is now based in Irving Texas. Mike is fluent in English and French. He is a semi-professional photographer and holds a black belt in Tae Kwon Do.


Sacha Nacar
Developer Community Manager, Voxbone
Sacha is Voxbone's Developer Community Manager, helping their developer community build next generation telecom applications. He works with companies and apps of all sizes and guides them through with the implementation of Voxbone's API and WebRTC client every step of the way.


Vish Nandlall
Vish Nandlall is Head of Strategy, Marketing, and Chief Technology Officer for Ericsson's North American region. He is responsible for identifying Ericsson's long-term vision, defining the overall company strategy, and driving business value creation for Ericsson's customers in North America. He joined Ericsson in 2010, most recently serving as CTO for the company's AT&T Customer Unit. He previously served as CTO of Extreme Networks and CTO and distinguished member of technical staff for Nortel Carrier Networks. Nandlall has led architecture and standards direction for product portfolios ranging from GSM, CDMA, WiMax, and LTE, to metro DWDM, carrier routing and switching, and carrier VoIP portfolios. His recent areas of research include M2M, augmented reality, and mobile virtualization.


Tony Nappi
Principal Consultant, IBB Consulting Group
Tony Nappi focuses on bridging technology and business in leading the strategy, development and deployment of technology-based solutions for industry-leading cable and media companies. His diverse experience includes spearheading digital transformations, product definition and deployment, post-merger integration planning and execution, technology and architecture strategy and design and BSS/OSS integrations.


Ravi Narayanan
Senior Analyst – Cloud & Next Generation Mobile Networks, Heavy Reading
Ravi brings more than 20 years of telecom/wireless industry experience in guiding business strategy along with hands-on experience in engineering mobile networks. At Heavy Reading, he covers cloud and next-generation mobile networks, which includes tracking industry disruption such as SDN and NFV.
Prior to joining Heavy Reading, Ravi worked for more than five years at Cisco Systems as a strategy advisor for its service provider business, helping with key market trends, data and competitive intelligence. He also worked with Huawei's CTO office as a strategy guide, covering North American service provider strategy, tracking U.S. regulatory environment and providing competitive intelligence. Ravi also held a similar role at Nortel's Strategic Marketing team, covering market intelligence in the mobile access domain.
Ravi has an Engineering degree in Electronics & Communications and an MBA from the University of Texas. He is based in Dallas, Texas.


Asfaw Negeri
Senior Manager, Solutions Engineering, Tata Communications Transformation Services (TCTS) North America
Asfaw Negeri has many years of experience in end-to-end wireless solution design and deployment, strategic New Product Introduction (NPI) and business readiness planning and development. He has in the past worked for Ericsson, Sprint and WeDo Technologies.


Rich Nelson
SVP, Marketing, Broadband & Connectivity Group
Rich Nelson serves as senior vice president of marketing in Broadcom's Broadband & Connectivity Group (BCG). In this role, he is responsible for driving the company's worldwide set-top box, digital television and cable modem strategies to enable services to and throughout the home, with system-on-a-chip solutions targeting end products and end markets.
Nelson joined Broadcom in 1996 as a director of marketing in BCG working with key customers on STB silicon products and software. Prior to Broadcom, Nelson served as a U.S. consumer accounts sales manager at LSI Logic. He holds a Bachelor of Science degree in Electrical Engineering from Rennselaer Polytechnic Institute and a Masters of Business Administration degree from Pepperdine University.


Chris Nicoll
Principal Analyst, Wireless and Mobile, ACG
ACG working with mobile, security, IoT and infrastructure vendors and operators on their market and messaging strategy, with a focus on 4G, 5G, IoT and non-cellular wireless technology development and deployment. Mr. Nicoll's focus for over 35 years has been global, pulling experiences, best practices, trials and tests from around the world to apply to local-market needs.
Mr. Nicoll has a technical background designing terrestrial and satellite-based voice and data networks around the globe as well as market positioning and competitive response experience. He applies his knowledge to messaging and competitive positioning, communications, technology and market strategy via workshops, presentations, white papers and articles across a wide array of topics including Connected Car, 5G, IoT, 4G, Small Cells, Wi-Fi, and Security.
Mr. Nicoll has been a part of leading successful teams at Tymnet, Netrix, Current Analysis, Lucent, Alcatel-Lucent, Yankee Group and Analysys Mason. Mr. Nicoll holds a B.S. in Communications from Florida State University.


Sasa Nijemcevic
VP & GM of the Network and Service Management, Nokia
Sasa Nijemcevic is currently the Vice President and General Manager of the Network and Service Management Business Unit at Nokia, drawing on 20 years of experience in the network management domain. Previously, he led R&D teams for IP/MPLS network management, wireless network management and fixed/wireless policy management as well as Subscriber Data Management and Messaging products. Sasa was instrumental in driving the success of Alcatel-Lucent's network management portfolio across the IP, optical, microwave and wireless domains.


Paul Norkus
Product Marketing Manger, Nokia
Paul is pushing the boundaries of product marketing for Nokia the way Nokia is pushing the boundaries of 5G. He has an MBA from Olivet Nazarene University and a Bachelor's Degree in Computer and Electrical Engineering from Purdue University.


David Nowoswiat
Nokia
Dave is a senior product marketing manager at Nokia with over 25 years of telecom industry experience. Lately he's been doing his part to ensure cloud and 5G next gen packet core is in the limelight. In his spare time Dave plays sports, runs the odd marathon and enjoys good craft beer - not necessarily in that order.


Sandra O'Boyle
Senior Analyst – CEM & Customer Analytics, Heavy Reading
Sandra leads Heavy Reading's research on customer experience management and customer analytics related to the network and services, customer care, billing and marketing. Sandra also looks more broadly at how service providers are reinventing digital operations with a "customer first" focus and adopting big data strategies. Sandra brings to these areas an excellent understanding of the competitive issues and market trends shaping the telecom and IT sectors. Sandra joined Heavy Reading from Rohde & Schwarz's ipoque, a network traffic and subscriber analytics vendor, where she worked in strategic product marketing. Prior to that, Sandra spent more than ten years as Research Director for the global business network and IT services practice at Current Analysis covering enterprise cloud and network services, and advising operators, IT service providers, vendors, and enterprises. She has also held editorial research positions at PC World and The Industry Standard in San Francisco. Sandra is based in Amsterdam.


Dan O'Shea
Analyst, Heavyreading.com
You want Dans? We got 'em! This one, "Fancy" Dan O'Shea, has been covering the telecom industry for 20 years, writing about virtually every technology segment and winning several ASBPE awards in the process. He previously served as editor-in-chief of Telephony magazine, and was the founding editor of FierceTelecom. Grrrr! Most recently, this sleep-deprived father of two young children has been a Chicago-based freelance writer, and continues to pontificate on non-telecom topics such as fantasy sports, craft beer, baseball and other subjects that pay very little but go down well at parties. In his spare time he claims to be reading Ulysses (yeah, right), owns fantasy sports teams that almost never win, and indulges in some fieldwork with those craft beers. So basically, it's time to boost those bar budgets, folks!


Brendan O'Brien
Co-Founder, Aria Systems
O'Brien is the co-founder at San Francisco-based Aria Systems and the inventor of cloud billing.
He is also at the forefront of the recurring-revenue revolution that is empowering enterprises and specifically enabling information systems and new business models, including IoT usage-based models to secure predictive revenue streams.


Mike O'Malley
Vice President of Carrier Strategy and Business Development at Radware
Mike O'Malley is the Vice President of Carrier Strategy and Business Development for Radware. In this role, he is responsible for leading strategic initiatives for wireless, wireline, and cloud service providers. Prior to Radware, O'Malley held various executive management positions.


Sarah Obermayer
Associate Director – Technology, AT&T
Sarah Obermayer leads a team that manages AT&T Global Supply Chain's Data & Analytics program. Key responsibilities for this team include project and process management, user support and training, monthly systems release management, and consultative analytics implementations for AT&T Global Supply Chain. Prior to this role, Sarah served in a variety of roles in AT&T Global Sales & Service Management, Consumer Supply Chain Planning & Project management as well as other operations roles in the telecom industry.


Patrick Ostiguy
President and CEO, Accedian
Patrick Ostiguy founded Accedian in 2004 and serves as president, CEO and member of the Board of Directors. Patrick has more than 15 years in the telecom industry. He has filed several patent applications and has published dozens of industry conference proceedings and technology articles. Prior to founding Accedian, Ostiguy was co-founder of Avantas Networks and launched the industry's first portable Ethernet and SONET field-services test-set.


Ravi Kumar Palepu
Ravi Kumar Palepu heads Virtusa's Telecom Solutions Group. In his role, Ravi has led technology council for Telco across locations and drove consistent standards, best practices as well as domain and technical competency across the Telco accounts. He was also part of the Global Technology Office leadership and has bridged the gap between the GTO and the global Telco accounts. Prior to joining Virtusa, Ravi served as Principal Consultant with Tech Mahindra from July 2002 to Nov 2010. He has been responsible for managing the CRM Centre of Excellence and helped Tech Mahindra deliver green field implementation in Europe and Asia region. He has over 17 years of experience in Telecommunication, managing large complex transformation programmes and innovating industry solutions. Ravi graduated from Delhi University with Bachelors in Commerce, earned his Master in Computer Application from NCC UK, and earned his Master's in Business Administration from Cass Business School, London.


Guru Parulkar
Executive Director, Open Networking Research Center, Open Networking Lab
Guru Parulkar is Executive Director of the Open Networking Research Center, Executive Director of the Open Networking Lab, and Consulting Professor of EE at Stanford University. Guru has been in the networking field for more than 25 years. He joined Stanford in 2007 as Executive Director of its Clean Slate Internet Design Program. At Stanford, Guru helped create three programs: OpenFlow / Software-Defined Networking, Programmable Open Mobile Internet 2020, and the Stanford Experimental Data Center Laboratory. Prior to Stanford, he spent four years at the National Science Foundation (NSF) and worked with the broader research community to create programs such as GENI, Future Internet Design, and Network of Sensor Systems. He received the NSF Director's award for Program Management excellence. Before NSF, Guru founded several startups, including Growth Networks (acquired by Cisco) and Sceos (IPO'd as Ruckus Wireless). He served as Entrepreneur in Residence at NEA in 2001 and received NEA's Entrepreneurship Award. Prior to this, Guru spent more than 12 years at Washington University in St. Louis, where he was a Professor of Computer Science, Director of Applied Research Laboratory and the head of research and prototyping of high-performance networking and multimedia systems. Guru received his PhD in Computer Science from the University of Delaware in 1987. He is a recipient of the Alumni Outstanding Achievement award and the Frank A. Pehrson Graduate Student Achievement award.


Prayson Pate
CTO, Ensemble, ADVA Optical Networking
Prayson is passionate about helping the telecom industry go virtual. He believes network functions virtualization (NFV) is the key to profitability and evangelizes about essential benefits achieved by using big data analytics and pure-play NFV orchestration to optimize a carrier-class virtual networking environment. Prayson speaks about NFV and software-defined networking at industry events, posts regularly to industry blogs and his own site www.praysonpate.com, and contributes articles for publication in industry media. As CTO at Overture he is focused on making NFV real and profitable for communication service providers (CSPs.) Prayson is an accomplished technologist who began his career in 1983 at FiberLAN. He also worked for Bell Northern Research and Larscom before co-founding Overture in 2000.


Nita Patel
Founder & Chair, IEEE Women in Engineering International Leadership Conference
Nita Patel, P.E., is a Systems and Software Engineering Director at L-3 Warrior Systems, and Founder of IEEE Women in Engineering International Leadership Conference (WIE ILC). She is the past International Chair of IEEE Women in Engineering International, and has served as 2nd Vice President of the IEEE Computer Society BoG, IEEE-USA VP Communications and Board of Governor Member for IEEE Eta Kappa Nu.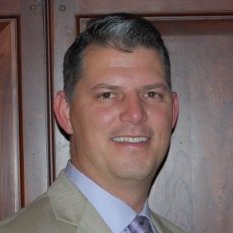 Ty Pearman
Director, Access Architecture, Comcast
Ty Pearman is Director of Access Architecture for Comcast. As a 22-year veteran in the cable industry, Ty joined Comcast in 2005. Ty is currently focused on deploying converged services on CCAP platforms including supporting tools and processes surrounding the platform. Most recently, he has been involved in DOCSIS 3.1 deployments and developing and evaluating new distributed remote Phy and remote MAC/Phy architectures. Ty has also worked on a number of advanced video engineering initiatives within Comcast, including several of the industry's first ETV trials, all-digital video migration and NGOD (next generation on demand) programming technologies, including SDV. Prior to joining Comcast, Ty spent ten years in broadband Internet engineering positions, including serving as data network engineer for Charter Communications, a system engineer supporting the implementation of CMTSs for ADC Communications and Terayon, and as a member of the CableLabs technical staff, where he participated in developing DOCSIS.