APIs hog limelight at MWC, and Microsoft is all over them
MWC23 – If application programming interfaces (APIs) hold about as much excitement for you as picking fluff out of your iPhone's charger socket, you probably came to the wrong show. Everyone seems to be talking about them at this year's Mobile World Congress, where the GSMA launched an Open Gateway APIs initiative backed by major telcos but with Microsoft's fingerprints all over it.
"The trick is to get the developers to write to the cloud," said Yousef Khalidi, the corporate vice president of Microsoft's Azure for Operators unit. "If you are a developer, you don't want to write to a single operator API. You want to write to a standard. Basically, we give operators one thing to write against."
The other big talking point on Day One, which is perhaps a measure of MWC's ability to underwhelm, was Nokia's freshly minted logo and whether its half-formed letters cleverly symbolize meaning through connection or merely suggest that the designer was in a hurry. But after ripping off his top Superman-style to reveal a sky-blue T-shirt emblazoned with said logo, even CEO Pekka Lundmark was on about APIs.
"Another thing is really to create a set of APIs to make the network resources available and consumable for the developer community in different industry verticals," he said in answer to an audience question about its plans for addressing the B2B sector at a press conference on Day Zero. "Our strategy is much more of a platform play."
Such words could have been spoken by Ericsson CEO Börje Ekholm – the difference being that Nokia and the various companies involved with Open Gateway evidently didn't feel they needed to spend billions on an acquisition to take advantage of APIs. The Swedish vendor has largely justified its recent $6 billion takeover of Vonage by arguing that the move will turn it into a platform player with 5G network APIs and a huge developer community at its disposal.
Too many cooks

Why all the fuss, and what exactly is an API anyway? Claudia Nemat, Deutsche Telekom's board member for technology and innovation, provided a colorful analogy at the German incumbent's own press conference on Day One. "Imagine you go to a restaurant, and you get a good and structured dish delivered by a waiter. You do not go into the kitchen and start negotiating with the cook or try to mix things together," she said. "Imagine a network API as an interface between a standard cook and a standard waiter and all of what happens in the kitchen is our network."
If that's generated even more confusion, the broad idea is to ensure application developers can tap into network functions – using the same tools for Deutsche Telekom's network as they would for SingTel's. Using a location API, a developer might be able to create an application with improved tracking features that could be deployed on dozens of networks around the world.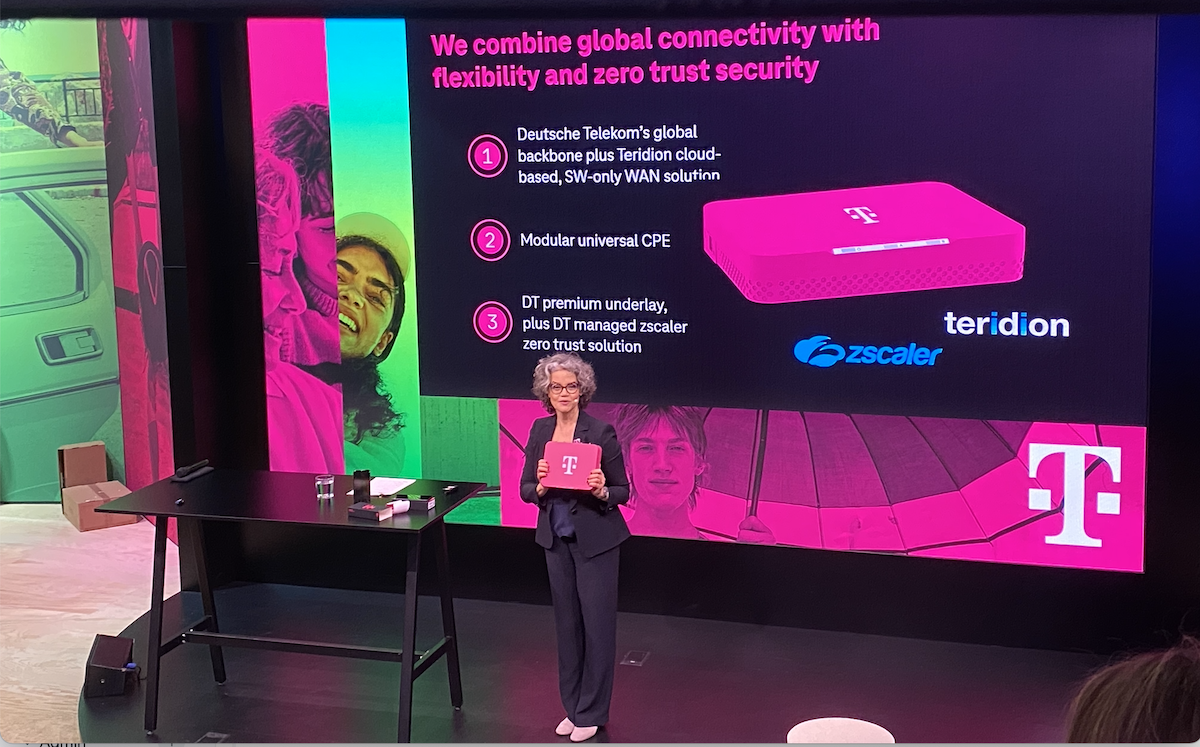 But as noble as it all sounds, it's very hard to see how telcos make money out of all this. Some of these "northbound" interfaces (meaning they link between the network and the applications layer above it) appear mundane and there are conceivably workarounds or alternatives for coders. A "quality of service" API discussed by Nemat sounds like it shouldn't be necessary and begs awkward questions about quality levels when it is not in use.
The real winners seem likelier to be the Internet companies and the developers who write for them. Standardized APIs under the stewardship of the Linux Foundation and its Camara project, as intended by the Open Gateway initiative, might well be a catalyst for the emergence of new applications that require lower latency and consume more bandwidth. But they do not mean customers will pay telcos for those features. They might just be a more economical way of managing network resources.
Microsoft, in the meantime, was heavily referenced in separate Open Gateway announcements from both Deutsche Telekom and Telefónica. It's the first cloud provider to integrate these network APIs into its platform, noted the German incumbent, while Telefónica promised to meld its internal development platform and tools with Microsoft Azure. The Spanish operator is also plugging into GitHub Copilot, a software-writing artificial intelligence built on the same GPT-3 language model as ChatGPT. What could possibly go wrong?
Related posts:
— Iain Morris, International Editor, Light Reading