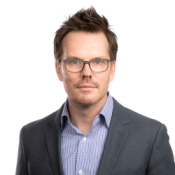 6/29/2006

Comment (9)

3:15 PM -- I thought I would stop at quadruple play, but I've recently discovered that there are plenty of other words I need to ban from the pages of Light Reading.

This time around, I'm taking out Web 2.0, Web 3.0, and any other variation of what sane people used to call an Internet-based business, or a dotcom.

Marketing folks and venture capitalists are using Web 2.0 to refer to a "second generation" of services offered via the Internet. In short, they've found a way to describe their businesses based on a feature or two, rather than calling the business what it really is: a dotcom.

Here's a snippet of text I pulled from a press release last week that refers to Web 2.0 as if it's a real thing. Note the buzzwords required to prop up the concept:


Providing community, user-generated content, syndication and aggregation software, Pluck helps its customers leverage the new open content model that has emerged as the cornerstone of Web 2.0.


In plain English, Pluck Corp., the company that sent the press release, makes software. The software they make helps people and companies set up blogs, photo albums, and stuff like that. As a service, Pluck can probably host all the stuff you can create with its software. Was that so hard?
Well, yes, according to Pluck. Because they want you to think that some clever bits of code are really "social media solutions that transform how everyday people and publishers discover, create and distribute information online."
In other words, they've smelled their own asses so long they've completely forgotten how to tell people what it really is they do for a living.
Don't get me wrong, Internet-based companies aren't all bad. Thanks to the one I work for, as George W Bush would say, I've been able to put food on my family for many years.
But there's no magic to a business that's labeled as Web 2.0, anymore than there is in calling a new car "Auto 2.0." Cars still have four wheels, an engine, doors, etc. Internet companies, like all other companies, have some thing or service they're trying to sell so they can make money.
The fact that the business is based on, or heavily relies on, the Internet isn't that big a deal these days, so we're ditching Web 2.0 and Web 3.0 in favor of plainer, saner, language.
As a social experiment, if you run into someone who insists on using Web 2.0 to describe stuff, look at their resumé and take note of where they worked in 1999 and 2000 -- arguably, the Web 1.0 years. Odds are they've got the shrapnel of a few dotcom bombs buried deep in their skulls somewhere.
— Phil Harvey, Words Editor,
Light Reading

(9) |