Back in the days of dial-up, narrowband access my first ever ISP was a company called Zen Internet. I can't remember why I chose them (cool name perhaps) but I distinctly remember that whenever I called them about a problem -- which normally was something to do with my laptop or WiFi dongle, not their service -- I always got through quickly to a technician who actually knew something about Internet access. I think I left Zen because I was tempted by an unlimited offer from one of the mainstream ISPs in the UK. Needless to say, my customer help desk conversations ever since have never lived up to that Zen experience.
So I was intrigued to read recently that Zen was still around and that the company was looking to bootstrap its growth with a new executive management team. The goal is to grow the business from around £71 million (US$92 million) of revenue in the year ending September 2018 to £250 million ($325 million) during the next ten years, a compound annual growth rate of 13% (compared with 10% growth in the most recent financial year).
Today Zen has around 48,000 residential broadband customers (up 14% on the prior year) and 79,000 business customers across the UK. The founder and CEO has swapped roles with previous chairman Paul Stobart, formerly the CEO of the Northern Europe arm of accounting software vendor Sage. Zen also hired Justin Fielder as CTO last year. Fielder had previously been CTO of UK enterprise communications provider Easynet Global Services which was acquired by satellite TV operator Sky in 2006 and where he was responsible for the creation, rollout and launch of the infrastructure for Sky Broadband, the UK's second largest ISP, after incumbent operator BT, and ahead of Liberty Global-owned cable company Virgin Media.
I spoke with Fielder, who is a guest speaker at the upcoming Software-Defined Operations & the Autonomous Network event in London, November 7-8, to find out about the key projects he is undertaking as CTO to support Zen's ambitious growth plans.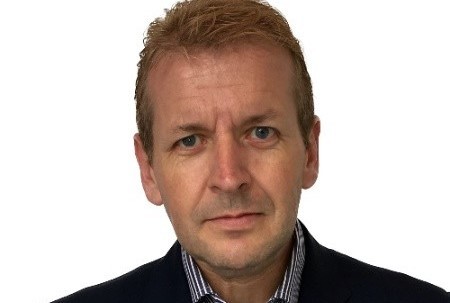 The most obvious requirement for growth is for Zen to increase the number of exchanges in the UK to which its network connects. This stands at around 400 today but will increase to around 700, giving the company a coverage of roughly 90% of the UK's homes and offices that can be currently served by the FTTC/P last mile access of Openreach, the access division of incumbent operator BT.
Embracing SDN
In order to ensure Zen can be price-competitive with much larger competitors such as BT, Sky and Virgin Media while remaining profitable, the company is looking to deploy software-defined networking (SDN) technology as part of its network operations and completely refresh its OSS/BSS stack. According to Fielder, "software-defined networking is a simple concept, it's just taken the network industry about 15 years to get its head around how you implement it. The big change is what already happened in cloud, that you are moving the control plane away from the kit that does the work and you are putting it into OSS and BSS software. This will enable us to autoscale our network in the same way that cloud infrastructure and services autoscale on-demand."
Fielder notes: "With SDN, I can take a holistic view about how I backhaul traffic from the local exchanges around the country to the Internet hubs in London. Instead of having underutilized links in my backhaul to cope with demand spikes, I can instead build a smaller capacity and reroute traffic dynamically to cope with spikes, while maximizing overall capacity utilization. Dynamically rerouting the network today is a network engineer-intensive process, which means high cost and high potential for errors. With SDN I can have a dumb transport layer and move the intelligence of traffic routing and balancing into the management layer. That will free up our engineers to work on long-term capacity planning, not operating the network on an hour-by-hour basis."
The long-term plan currently being executed is a complete replacement of the entire aggregation and core network, which will give Zen a multi-terabit core network and an aggregation network comprising multiple tens-of-terabits links.
Fielder believes introducing SDN management will also be key to offering different levels of QoS, with some customers paying a premium for guaranteed capacity, while others pay less for a "best effort" service, similar to the pricing models already used in the cloud industry. According to Fielder, "You can then get multiple revenue streams from multiple customers and the overall revenue is higher than just trying to sell bandwidth on a guaranteed basis."
OSS/BSS refresh
To capitalize on SDN's potential, Zen is also modernizing its IT capabilities. According to Fielder, "It's no good investing in SDN if you don't also invest in the OSS layer that then enables you to expose the new capabilities to your customers. Many enterprise service providers have invested in customer portals, but they present services in a very transactional and product-oriented way. For example, the customer is shown their installed base and if they want to upgrade a particular link they can place an order for that specific connection. But the onus is on the customer to tell the service provider what speed they want and which product. In contrast, the cloud industry focuses on selling outcomes, not products -- for example, tell me how much compute you want done and in what time, and I'll figure out what resources are required to deliver it."
Moreover, if the customer makes a mistake in their estimates, the cloud provider will autoscale the service to meet the actual requirements.
To support this, Zen is undergoing a complete OSS/BSS refresh, the biggest part of its investment program. Zen had developed its own OSS/BSS in the past, but nowadays Fielder believes commercial OSS/BSS solutions, compatible with TM Forum's eTom and Frameworx, have matured. As such, Zen is considering buying off-the-shelf solutions from CRM vendors such as Salesforce and IT service management vendors such as Remedy and ServiceNow.
However, Fielder still sees value in Zen developing its own solutions at the provisioning layer. Zen has a software development team of around 70 people, roughly 14% of the total headcount. Fielder notes: "The stuff that defines how we service customers is our key differentiator in the marketplace. This is where we want to focus our internal development resources."
Fielder will be joining us at our upcoming Software-Defined Operations & the Autonomous Network event in London, November 7-8, where he will participate in a panel on How CSPs are leveraging open APIs to make their networks more programmable.
— James Crawshaw, Senior Analyst, Heavy Reading