Windstream is primarily known in the US telecom market in a couple of ways: First, as a local service provider in many smaller urban and rural markets and second, as the company that pioneered the notion of selling off physical network assets to be operated separately from services and technology.
Windstream Communications Inc. (Nasdaq: WIN) has been steadily expanding its business services over the last couple of years, however, and with its current network transformation process, Windstream intends to become a more aggressive player on that front. The network operator is using software-defined networking to bring new capabilities to companies looking to make the transition from traditional voice and data services to new things such as SD-WAN and Unified Communications as-a-service (UCaaS), supporting the move to the cloud with new flexibility.
Many of Windstream's business customers are eager to make the transition to the digital realm, and looking to connect with their own customers in multiple ways, says Mike Frane, vice president of product management. "And then we ask a very basic question, 'Is your network ready?' and we generally get two answers: 'No' or 'I don't know.' What we are trying to do is really helping them bridge that gap between where they are today with the network, which frankly is a network that wasn't designed for flexibility or a cloud application model, to where they have to get to in order to realize all of the other capabilities that they are looking to roll out."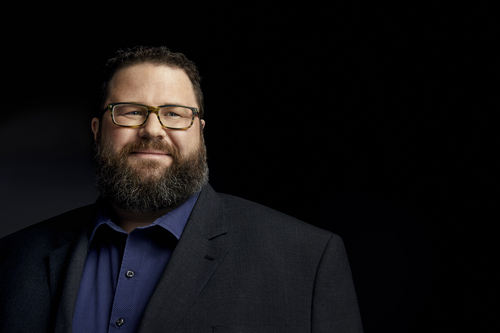 SDN-orchestrated waves
In order to do that, Windstream is on its own network journey, deploying SDN in its transport network with an eye for doing intent-based provisioning that would simplify orchestration and ultimately help Windstream make its services more flexible, says John Nishimoto, vice president of product management. The first result of that effort is Windstream's SDNow service which offers SDN-orchestrated wavelengths between data centers, serving large customers including the major cloud providers.
"Our approach is to, from the transport and SDN orchestrated waves side, drive efficiency through automation so we are abstracting the complexity that exists within the network," he explains in an interview. "We use data models to allow the network services to be orchestrated in a simplified way, through intent-based provisioning. What that means is that we disaggregate a lot of the functions into cloud-native microservices. And that ultimately delivers the most flexible and programmable network."
The company initially focused on its transport network and the point-to-point SDN orchestrated waves, which it has started rolling out and will continue to expand through 2018, Nishimoto says. The next phase will be applying it as well at the Ethernet layer.
"We have done that for 1,500 route combinations across the network for waves," he elaborates. "The two phases after this will be to expand that footprint to even more PoPs [points of presence] and data centers and then also bring it up a layer to the Ethernet stack."
Next page: multi-platform, multi-vendor provisioning