Verizon: Lack of Interoperability, Consistency Slows Automation
Enterprises are looking to service providers for end-to-end solutions that scale, but the lack of interoperability and consistency within the telecom market is making that a challenge, a top Verizon executive admits.
While there are many efforts to address this, including MEF 's Lifecycle Service Orchestration process -- in which Verizon Communications Inc. (NYSE: VZ) is engaged -- interoperability isn't moving forward as fast as Vickie Lonker would like, the vice president of product management and development tells Light Reading in an interview. Two reasons for that are the lack of interoperability between vendors' virtualized functions, and the need for greater automation so that any business product can be brought to the market at scale.
"We have been trying out some tools that have been out there and been involved with some different consortiums out there and it's still a struggle," Lonker says. "We are finding out that we have to independently verify the functionality, because even when we ask vendors to come to the table, having already proved that their function works with XYZ, we still find that that varies, based on the appliances they are put on, what version of OpenStack they are using and other things. There continue to be challenges on the front." (See Colt, Verizon Take Giant Leap for Cross-Carrier Automation.)
She admits Verizon expected tests for interoperability would go much faster than they are going today, and "that's a source of frustration for us and I think for customers." One of the problems is that vendors continue to try to build their own solutions that don't require working well with others, she adds.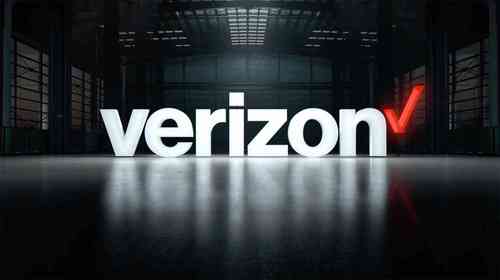 "I think there is still that struggle in the world around purpose-built versus open consumption [of virtual network functions]," Lonker says. "I think the marketplace still hasn't quite sorted that out yet."
The lack of interoperability makes automation much harder, and without automation, deployment of solutions at scale is impossible, which is why the Verizon exec believes many moves forward are "baby steps," not breakthroughs.
"If it's not fully automated, it's not scalable," Lonker says. "That's why our focus right now is so much on automation, that is how I can get to scale, and help customers get to scale. If we have to manually bring up services, or support them in the lifecycle, I can't support customer sites that are 1,200 to 2,000 to 2,400 sites. I have to be able to do that at scale and it absolutely requires full automation."
Consistent service definitions lacking
She admits the telecom industry also has a problem with being consistent in how it defines and talks about its own capabilities. In a red-hot space such as software-defined WANs, for instance, there is a lot of market confusion because there are no strict definitions of what that service is, or what equipment to deliver the service should look like. Many companies are capitalizing on that reality to try to carve out points of differentiation and in some respects, that is simply adding to the market noise and confusion.
"I find hundreds of different definitions of SD-WAN," Lonker says. "And in some cases, they are just providing secure access for offloading Internet traffic. I don't know that I would call that SD-WAN technology, which to me is fundamentally based on application-aware routing."
Verizon's approach has been to try to address the confusion and uncertainty with a managed services solution that addresses what an enterprise needs on a site-by-site basis because sometimes that is an SD-WAN and sometimes it isn't, and even when it is, most customers also want to bundle in security and other things such as WAN optimization.
---
To compete with the OTT players, telcos need to be nimbler by accelerating network automation. Join us in Austin, Texas from May 14-16 for our fifth annual Big Communications Event as we tackle challenges like automation. The event is free for communications service providers -- secure your seat today!
---
One of Lonker's pet peeves is also how service providers brag about availability. (Editor's note: I think she's looking at you, AT&T Inc. (NYSE: T)) She personally believes many claims of global availability and massive numbers of points of presence are overblown.
"I think in today's world, we are going to have to stop counting the number of PoPs and patting ourselves on the back that more is better," she says. "In our world, at Verizon, we're converging our core in our network and converging our wireless and wireline infrastructure, and that is how we were able to build the hosting network services part of the platform, because that is the same platform that our wireline and wireless networks are converging on."
That consolidation leads to fewer traditional PoPs, and more edge computing nodes, especially as 5G rolls out, Lonker notes. There will be devices at various "edges" of the network, including at the far edge, that will be used in different ways to support virtualization and services, so counting PoPs becomes much less relevant.
As for counting countries in which services are available, Lonker thinks that should be defined as places where an operator not only has a license to operate but also can source and maintain hardware locally, as opposed to maintaining and billing customers from another location.
"People are defining it all kinds of ways to make the numbers look good, but I think bigger is not better and you can define it all kinds of ways," she comments.
Lonker admits Verizon has chosen to largely fly under the radar in terms of making multiple splashy announcements and says that might change, but at this point, she is focused on the longer-term goals of getting the kind of intra- and inter-carrier interoperability that will drive the scale and automation needed for long-term success.
This is the second part of a two-part series based on conversation with Vickie Lonker and you can read the first part here.
— Carol Wilson, Editor-at-Large, Light Reading
PARTNER PERSPECTIVES
- content from our sponsors