Colt is counting on ONAP to become the industry standard for orchestration, but sees that as the long-term goal, with its short-term needs likely to be built on vendor-specific solutions that aren't entirely open, one executive said recently.
Speaking at the Open Networking Summit in Los Angeles in late March, Javier Benitez, senior network architect for Network on Demand at Colt Technology Services Group Ltd , said he expects Open Network Automation Platform (ONAP) to become as much of an industry standard as OpenStack has become for NFV Infrastructure. But like OpenStack, he adds, it will take years to mature to deployment status and in the meantime, Colt will move ahead with vendor-specific approaches.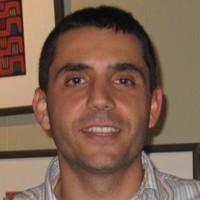 So as it proceeds this year with three RFPs -- one for universal CPE already shortlisted, another for network functions virtualization infrastructure (NFV-I) and a third for orchestration -- Colt is looking for vendors that can leverage as much open source as possible today but also provide the evolution path to full open source down the road.
"We think ONAP will become as much of a standard as OpenStack, but we think it is going to take at least five years, in our opinion," Benitez says. "In the meantime, if you need to build something, you need to rely on vendors. It's the same as we did for SD-WAN -- if you wanted to go to market early, you had to do that based on a particular vendor solution, and we chose Versa for SD-WAN."
ONAP proponents will likely dispute that timeline, given that both AT&T Inc. (NYSE: T) and BCE Inc. (Bell Canada) (NYSE/Toronto: BCE) have ONAP in production environments today, but Benitez and Colt are very practically focused on what works for that company's customers, and what can be deployed on top of its existing on-demand services deployed on its initial NFV infrastructure, which is now in place in most of the cities it serves. (See Bell Canada Pioneers Production ONAP.)
"The key for us is in the evolution, even though we know, in our case, we may go for proprietary solutions in the beginning, we put as a requirement that there is a clear evolution toward using the open source [solutions] that have been developed by the industry," he says. "That is particularly the case with the vendors we are talking to."
---
Learn how to tackle the challenge of wide-scale SD-WAN rollouts at the fifth annual Big Communications Event in Austin, May 14-16. The event is free for communications service providers!
---
Colt was early to deploy SDN and NFV on its Novitas platform, delivering on-demand services that its enterprise customers wanted, and is now building added-value services on top of that basic connectivity on demand, Benitez says. The three RFPs, all due to be executed this year, are part of the integrated end-to-end NFV platform that will add services on top of the connectivity offer. (See Colt Reveals SDN & NFV Next Steps.)
The NFVi will be OpenStack-based and at the customer premises, Colt will go from the white box it uses for a bare metal SD-WAN offering today to a virtualized universal CPE approach that lets customers add new services, all of which will be orchestrated on an end-to-end basis.
"We see as part of [the] SD-WAN proposition, our customers need to add NFV on top, they are pushing us to be able to instantiate security solutions that are not coming from Versa, for instance," Benitez says. "For example, they want to be able to spin up their favorite virtual firewall on the box, because they don't want the one we provide as part of SD-WAN."
One additional part of the Colt strategy, announced last year, is Sentio, a networking project driven by artificial intelligence. While at ONS in Los Angeles, Benitez said he's particularly intrigued by Acumos, the new open source project addressing AI, within the Linux Foundation. (See Colt Preps AI-Enabled Network Management, Linux Foundation Injects Open Source Into AI, and LF Networking Gets Ambitious About Open Harmonization.)
"It's an area where we are still learning, so that was an interesting development," he says. Colt is planning to run an AI-based proof of concept with an existing vendor to start by looking at fault prediction as part of a scalable and sustainable closed-loop automation process.
— Carol Wilson, Editor-at-Large, Light Reading