CenturyLink: Millennials Driving SMB Bus

Comment (1)
The millennial generation is having a big impact on how telecom needs to create and deliver services to small businesses, says the man leading CenturyLink's SMB efforts.
Vernon Irvin, president of the Government, Education, Medium & Small Business unit within CenturyLink Inc. (NYSE: CTL), says millennials now comprise a significant part of small business ownership and as people who grew up in the digital era, have very different expectations of how they want to do business. That is driving telecom service providers to automate back office systems faster and work to improve the customer experience, he says.
"We believe that a significant societal shift is happening, with as much as 40% of small businesses being owned and operated by millennials," Irvin says in an interview. "And we think that this generation of folks really likes the always-on, easy-to-buy kind of experience, so we have really stepped up our game around creating a collective conscience of what businesses want ahead of when they even know they want."
That means providing more buying choices, including online shopping cart experiences, but it also means simplifying processes and realizing that, unlike older consumers, millennials are willing to sacrifice some privacy in exchange for a better customer experience, he adds. Irvin once was president and CEO of a small Internet privacy business, before joining Time Warner Cable's business services group, so he has seen the changes there.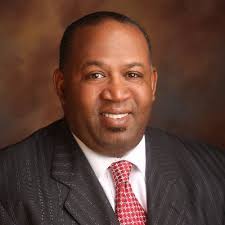 Irvin believes the millennial generation not only knows that their personal data is being mined when they use the Internet, but they expect it to happen, so service providers will be better at knowing them and their needs and responding. "And if you aren't doing that, they get frustrated," he adds. Getting back to people within a day of their inquiry is no longer acceptable to this crowd. Instead, a service provider needs "an omnipresent digital infrastructure to be always on for this generation," he says.
That means chat boxes popping up when a customer hovers over a word on the web site -- "Would you like more information on SD-WANs?" -- and other contextual responses to customers, whether they are calling in for information or going online to receive it.
All of that customization for small businesses requires an automated back office, as well as use of new tools such as artificial intelligence, however, and on that front, Irvin says CenturyLink is hard at work.
CenturyLink turned up shopping cart-based online ordering for SMBs in two pilot cities in 2017 and will roll that out to its major markets this year, Irvin says. It already offers customers the ability to track their orders, similar to what FedEx and UPS offer, starting late last year. "We have a vision of a customer sitting and watching a ballgame and being able to see their numbers get ported," he comments. "We are actively working on simplifying back office so it is streamlined and touchless, and we are making very good progress there."
---
You're invited to attend Light Reading's Big Communications Event -- the ONE event that delivers fresh perspective on the rapid transformation of the telecom industry and the road ahead. We'll see you May 14-16 in Austin -- communications service providers get in free!
---
But he admits that the entire industry segment, cable included, has "a ton of room for better customer experience, to make things simple and easy to use."
There is an urgency to do this in the small business space because, while those customers would like a more personal experience -- a one-to-one experience, where possible, Irvin says -- they don't generate the kind of revenue to make that cost-effective for a telecom service provider.
"That's the biggest challenge for this market segment, being able to do things cost-effectively," he says. And that is where greater simplification and automation of the back office are needed, so more tools can be put into the hands of customers themselves.
— Carol Wilson, Editor-at-Large, Light Reading
PARTNER PERSPECTIVES
- content from our sponsors