We sat down recently with Neil McRae, managing director and chief architect at BT and keynote speaker at Light Reading's upcoming event, Software-Defined Operations & the Autonomous Network. Our discussion focused on the importance of operator-led innovation, how telemetry is key to improving customer experience, and how telecom engineers need curiosity and the ability to self-learn.
The importance of operator-led innovation
We started by discussing the progress, or lack thereof, that the telecom sector has made with network functions virtualization (NFV) since ETSI's first white paper on the topic in 2012. (See Carriers Collaborate on Network of the Future.)
"We are six years into the NFV project and we've made great progress in some areas but less progress in others," McRae observes, "but irrespective of NFV, what we've realized over the last few years is that we need much greater control of the services that we want to offer customers."
In the 1990s-2000s, operators would buy devices from vendors and sell a service, based on that device, that would carry the operator's brand and might have some customization to differentiate the service from the competition. "In effect, we were very reliant upon vendors," McRae admits.
Before the 1990s, the incumbent operators would make everything themselves. It might seem attractive to some to return to those days, but the reality is that building all the technology in-house no longer makes sense as you will never reach the economies of scale of a global telecom technology vendor -- "Now there is an efficient market for equipment," notes McRae, "but as we have moved to more digital services and software delivery, we have realized we must own more of these products in-house rather than simply rely on vendors. We have to know how to manage them, how to automate them, and crucially how to make money from them."
McRae says that in the past, "Telco was a world of 'here's what you get.' It's now a world of 'What would you like and how do we deliver it in a way that makes you want more?'"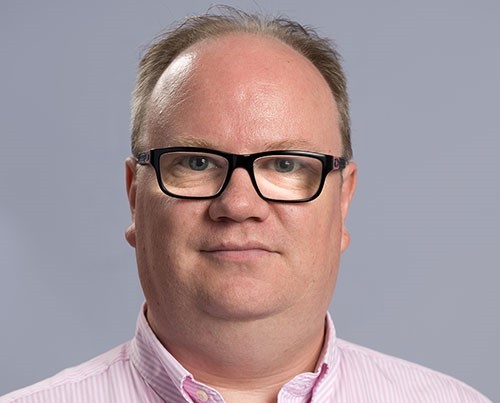 Customer experience is at the heart of what operators do and, in order to differentiate, McRae believes operators need to own the product in order to do a better job than the competition.
For example, for SD-WAN, BT Group plc (NYSE: BT; London: BTA) developed a service called Agile Connect on top of the basic Nokia/Nuage Networks offering. Customers are able to choose security components that fit with their own security strategy. "We make it open, so you can integrate a variety of security solutions, and that is really hitting the mark with customers," notes McRae. One of the key features that multinational customers of BT Global Services look for is the ability to route traffic locally to regional public cloud hubs (for example, Office 365 traffic) rather than backhauling everything to the corporate HQ. "The challenge now is to scale SD-WAN to tens of Gigabits and above," notes McRae.
Tires on a race car
In the residential broadband market, McRae notes that BT is investing heavily in its own home gateway devices, which, he observes, "is the most tangible part of the product other than the bill!" The historical approach of operators was to source home gateways as cheaply as possible, taking generic products off the shelf from high-volume manufacturers. McRae explains that, "Now we look to differentiate our home gateways with better WiFi capability, more CPU, better UI and features such as parental controls. For our broadband service the home WiFi capability is like the tires on a race car -- if you've got the wrong tires on, you come last, no matter what engine you have."
A new area where BT wants to develop its offering is in home network security to cope with DIY IoT. "I've got four WiFi enabled lightbulbs in my house and they scare the hell out of me," says McRae. "We are looking to provide services to secure customers as they add new [potentially unsecure] devices to their home network."
Telemetry – the key to improving customer experience
McRae elaborated on some of the use cases for telemetry that are enabling BT to improve customer experience. "We've put telemetry into our home hubs that enable us to see if devices are having trouble connecting, seeing big changes in TCP window size, or simply timing out a lot. If we see a particular type of device, we might reduce the DHCP lease period because we know it won't be connected for long."
McRae's team uses the telemetry data to tune and optimize the management of its network. For example, they might spot that a new user device which has entered the market is having trouble connecting to BT's home gateways. They can then work with the manufacturer to develop a firmware update in order to improve the connectivity. "This is critical in a world where there is a new WiFi-enabled device being launched every 20 minutes," according to McRae.
Telemetry can also help BT to optimize its aggregation network. For example, "When [gaming company] Fornite pushed out an update recently, the network went insane for two hours". BT was able identify the issue quickly and tune its network in cooperation with CDN partners to improve the download speed for Fortnite devotees. "That insight into how people are consuming broadband over our network allows us to stay one step ahead of issues," according to McRae.
The same approach applies to business services too, where McRae notes BT is seeing high levels of VoIP traffic. "When we see a Skype stream we are able to tune the network and the gateway to improve the performance of Skype". The network can also be tuned to optimize the performance of cloud apps such as Sage accounting, Office 365 and SAP.
BT is also using telemetry to measure how well enterprise customers are able to connect to public cloud providers such as AWS and Azure. "In the old days of network management, you just couldn't get any visibility into that," observes McRae. Although BT has looked at various commercial application performance management products, in the end the operator built its own solutions that are better able to tie the application awareness into network-related factors to improve performance.
McRae hopes BT will be able to share more telemetry data with the cloud providers in order to further improve the service to its customers. For example, BT might be able to suggest alternate routes for content delivery to the cloud provider to take account of outages or congestion in BT's network.
(Note: McRae's colleague, Jose Domingos, OSS chief platform architect at BT, will be taking part in a panel at our Software-Defined Operations & the Autonomous Network event called Telemetry & Analytics – How To Get Better Insights Into Network & Service Performance.)
Skills shortage vs. mindset change
The last part of our discussion focused on the popular topic of skills shortages in the telecom sector. According to McRae it is not knowledge of a particular tool that is needed, but a change in mentality. "What I'm looking for is curiosity; it's not a skill -- it's a mindset. Curiosity drives you to learn about something. Curious people make the best technicians and engineers."
Communications skills are also key, according to McRae. "The next most important attribute is to be able to explain how things work. Read a protocol specification, digest it, and explain it someone non-technical. Having that skill is really important."
Software skills are also important: "I want people who can write Python code and scripts; shell scripts still go a long way to enabling automation. Take those things and work with tools like Ansible to automate repeatable things. Pick up a tool like Ansible through curiosity and then figure out how you can apply it."
McRae also references technologies such as Apache Mesos, Cloud Foundry and Kubernetes as important. "The key is self-learning by experimenting. It is no longer good enough to just learn how to operate a vendor-supplied solution."
Collaboration is also a key attribute McRae values in his team. "With 5G, the key will be collaborating with business and communities in new ways. Understanding their needs and mapping those to the capability of the network is the jigsaw of 5G's success. The barrier is not technology, the barrier is our ability to engage with customers."
Join us at the Software-Defined Operations & the Autonomous Network event, 7-8 November in London, to hear McRae's keynote presentation and much more.
— James Crawshaw, Senior Analyst, Heavy Reading