Automation, IP & the New Network Edge
There is a lot of work taking place to re-architect last-mile communications networks, but with so many different technologies and companies coming into play, it's hard to visualize what new challenges will arise, much less what the best solutions will be.
I bring this up because of a conversation I had this week with Cisco Systems Inc. (Nasdaq: CSCO) SVP and General Manager Yvette Kanouff. The discussion was ostensibly about Cisco's current strategy in the service provider business, but it veered around to touch on everything from the company's intent-based networking in the enterprise sector to the disaggregation of cable access networks, the mobile edge and more. (See also Cisco's 'Network Intuitive': A Risky Transition.)
Like everyone else, Cisco is working to bring more automation to communications networks; the idea being that automation will improve efficiency and help manage the growing complexity in comms infrastructure. It's becoming increasingly clear to me, however, that in order to automate more functions, the industry will first have to make a lot of new decisions about who controls what in ever-more-distributed networks, and -- equally important -- who pays for what.
Consider that the edge of the network is changing dramatically. The advent of localized IoT networks, the proliferation of optical nodes that reach deeper into the network and are more intelligent, and the coming of 5G wireless services all change the nature of communication at the edge. And as Kanouff points out, perhaps the best analogy we have to this transformation from a business perspective is the development of content delivery networks (CDNs). When CDNs came to be, they raised a lot of questions about how edge caches should be managed, which in turn led to a number of lawsuits and (eventually) regulatory scrutiny.
Edge caches, however, were designed around storage, while the current network transformation is also about edge computing.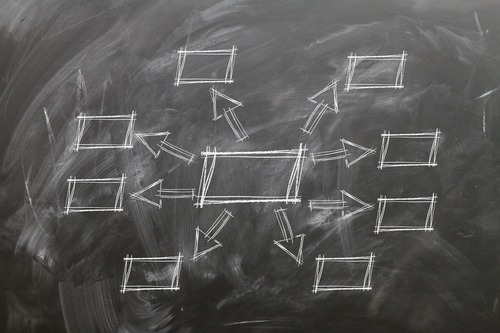 In the coming years, many different players will have both storage and computing resources living at the edge of communications networks. Should operators share those resources freely in order to lessen the load on their backhaul networks? Should they sell access as a revenue generator? How should they manage access taking into account issues of privacy and security? And how can different elements at the network edge be orchestrated to make it possible to automate functions across overlapping networks while again still protecting information integrity?
There is a great dream of programmability in next-generation communications infrastructure, particularly as networks continue their transition to IP, and standardization makes it easier to develop cross-platform management systems. However, even as the technology gets sorted out, there are still many, many operational and business challenges ahead.
And as my conversation with Kanouff reminded me, we've only begun to scratch the surface of what these challenges are likely to entail.
— Mari Silbey, Senior Editor, Cable/Video, Light Reading