Amzallag Sides With Sedona's End-to-End SDN

Comment (0)
Having departed Vodafone as head of network virtualization, David Amzallag is starting a new phase of life advising startups. His first choice: Sedona, which plays into Amzallag's dream of making end-to-end SDN a reality.
Sedona Systems announced today that it's enlisted the 25-year telecom veteran as a special strategic advisor.
"I'm going to be involved in several companies, and I try to pick or to be picked by, let's say, innovative, mature and young companies," Amzallag tells Light Reading. "Mature in the level of expertise, young in the sense these are not legacy companies."
He intends to choose startups that don't overlap in their missions. What they'll all add up to, he hopes, is a picture for what end-to-end SDN could look like. He picked Sedona because, in his words, it's the "most influential and the most pioneering in the transport area."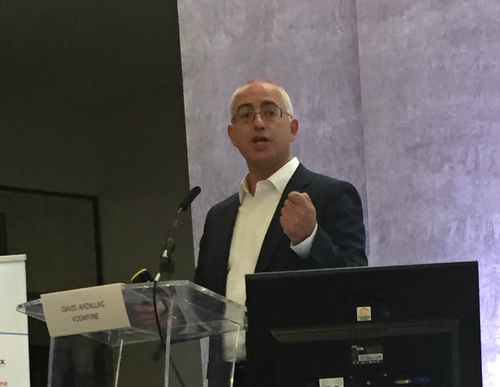 Sedona offers a software platform called NetFusion, which coordinates the IP and optical layers. (Sedona uses the word "transport" to describe both layers.) This creates a visibility map of the two combined networks -- something that carriers traditionally haven't had -- but more importantly provides orchestration and control over the two layers.
The technology, meant to work with multiple vendors' equipment, opens the possibility of using one overarching service orchestrator (something Sedona does not plan to provide) to create end-to-end network connections.
The plan is for NetFusion to become what Sedona calls a network controller, handling SDN for transport networks. The more traditional type of SDN controller is more about the provisioning connections in a data center. Sedona sees both types of controller existing in the network, with the service orchestrator sitting above them.
"The transport needs to be flexible enough to serve the service orchestrator," Amzallag says. "The service is the new starting point. You are starting from defining the service, not the network."
Carriers have started investigating the network controller concept, at the level of RFIs and RFPs, but these are baby steps. "I really hope operators will be ready within the next fiscal year" to start implementing early, "minimum viable" network controllers, Amzallag says. "This is the missing link in order to provide end-to-end SDN."
For more of Amzallag's thoughts on SDN and NFV, check out:
— Craig Matsumoto, Editor-in-Chief, Light Reading