Amdocs Claims ONAP First-Mover Status
In a move that should surprise no one, Amdocs today announced an NFV software and services portfolio based on ONAP.
The software giant is hoping to get a first-mover advantage, leveraging its role as co-developer with AT&T of the software underlying much of the new open source effort. (See Amdocs Unveils NFV Portfolio Based on ONAP and Amdocs CMO: We're Gonna Mint It in MANO.)
By offering a commercially hardened approach to the lifecycle management of virtual services, building on Open Network Automation Platform (ONAP) , Amdocs wants to capitalize on the years of software development work its done with AT&T and its Enhanced Control Orchestration Management and Policy (ECOMP) platform, which combined with the Open-O effort to create ONAP. The company has already worked with two of the other ONAP adopters -- Orange and BCE -- and as that effort adds service providers, stands to pick up more business as well. (See MANO Marriage: ECOMP, OPEN-O Converge as ONAP.)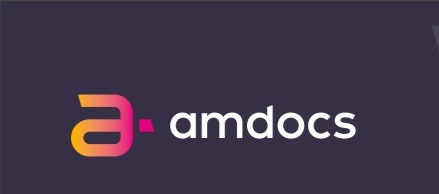 The focus is on service acceleration, says Ann Hatchell, vice president of open network marketing at ONAP. As ONAP gains momentum -- and today it added Vodafone as a member -- more operators are trying to move forward faster to get services such as SD-WAN deployed in a way that makes sense in the long run. (See Vodafone Joins ONAP and Will ECOMP Be the Alpha MANO? )
"At the end of the day, everybody's trying to launch new services," she says. "They're trying to do it faster. They want to leverage virtualization where they can, but it can't be a standalone capability. It has to be fully integrated with their plans, their strategies and, basically, their environment."
And to attract the largest chunk of that business, the Amdocs Network Function Virtualization (NFV) powered by Open Network Automation Platform (ONAP) includes a modular set of capabilities that draws on its previous expertise with things such as Active Inventory, as well as services to enable the integration into existing backend systems and more, and a hosted development and test environment.
"It focuses on the lifecycle management of a virtual service, right through from how you design it to how you instantiate it, fulfill it, orchestrate it and then how you operate it in the network," Hatchell says. "It has the added benefit of now being powered by an open source foundation, which is ONAP."
---
Learn more about progress on the MANO front with Light Reading at the NFV & Carrier SDN event in Denver. There's still time to register for this exclusive opportunity to learn from and network with industry experts -- communications service providers get in free!
---
The modular capabilities include things such as Amdocs Service Design and Create and Amdocs Active Inventory, which are commercial versions of contributions the company has made to ONAP. The test environment allows for what Amdocs terms "easy deployment of ONAP" and a cloud hosting environment, along with pre-defined kits for deploying popular options such as SD-WAN acceleration, and tools that enable faster development of proofs of concepts and faster verification of use cases.
The idea, says Hatchell, is to offer whatever a given service provider needs, whether it's a soup-to-nuts deployment strategy of ONAP and full integration to their existing back-end services or a set of specific capabilities that matches their service strategy.
"Most of the big guys have their NFV strategy laid out," she notes. "So, you have service providers who want to just basically develop on top of ONAP themselves. They're building up development teams. They're going to do it themselves and integrate it, so they need services. They need co-development capabilities. We can provide those."
Amdocs can also provide "a more hardened version of ONAP within the construct of a kind of a larger service lifecycle management portfolio," Hatchell adds. "That's where we also come in with the software and also services, if they so desire. And then, you have the guys that are really just getting started, and this is where the accelerator, the development environment, the hosted environment comes in."
As part of the initial release, Amdocs is offering an SD-WAN accelerator kit, which Hatchell says will be the first of many. So in addition to making ONAP easier to install overall, these kits will include specific business flows and more for configuring a given service, in this case SD-WAN.
"You basically go in and assign the different ports to where your SD-WAN controllers are, and then you're able to do that very quickly" she explains. "And we're focusing more on SD-WAN because that's where the demand is and that's where a lot of the complexity in the market is. That really gets everybody started on the same level playing field and then you can start to customize the flows to meet your own business needs."
The idea, Hatchell says, is to help network operators quickly get into a market, such as SD-WAN, in the way they choose to, using the specific SD-WAN vendors and market approach they prefer, and then enabling them to differentiate their services more quickly to address market needs.
— Carol Wilson, Editor-at-Large, Light Reading
---
CALLING ALL CLOUD, NFV AND SDN COMPANIES: Make sure your company and services are listed free of charge at Virtuapedia, the comprehensive set of searchable databases covering the companies, products, industry organizations and people that are directly involved in defining and shaping the virtualization industry.
---
UPCOMING LIVE EVENTS
June 6-8, 2023, Digital Symposium
June 21, 2023, Digital Symposium
December 6-7, 2023, New York City
All Upcoming Live Events
PARTNER PERSPECTIVES
- content from our sponsors