8 Things We Didn't Know About Telecom Automation Until Last Week

Comment (9)
Last week I headed down to Dallas for Light Reading's inaugural Automation Everywhere conference, which was, to put it bluntly, a smash hit. I can't remember a more talkative and qualified audience. (More than 65% of attendees worked for CSPs and Tier 1 carriers.)
The overall message from the conference was "automate or die" -- with speakers agreeing that CSPs must embrace disruptive automation technology to survive. And attendees agreed that these are very early days in the cycle of automation adoption, with very few service providers taking more than baby steps. That said, overall our audience was optimistic about the scope for automation to increase cost efficiency and enable operators to better address new revenue opportunities in the enterprise market.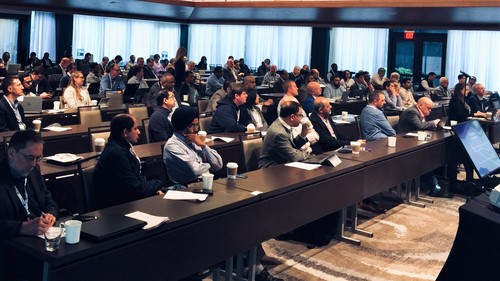 Here are the other key findings from the day:
Snakes on a control plane!
Speakers had succinct guidance for individual service provider employees looking to reskill themselves in order to tackle the automated world... "Learn Python!" was the battle cry from one. "Take it a step at a time -- changing culture, processes, and technology," said another. And, of course, "Don't panic!" in the face of the ever-shifting automation technology landscape.

Consolidate to dominate
A consistent trope was that telecom automation requires a blend of IT and networking knowledge and skills. The best way to cook up that blend is for CSPs to merge their IT and networking departments in order to effectively manage the convergence of those two domains, several speakers advised.

Automate prescriptively, not blindly
Moving too quickly to automation is a recipe for disaster. Service providers should avoid trying to "boil the ocean" by trying to automate all of their processes at once, pointed out the brilliant Kevin McBride, principal architect of SDN and NFV Technologies at CenturyLink Inc. (NYSE: CTL). A good starting point, he says, is to identify badly designed processes -- those are the ones that should not be automated. "Don't reinvent all of your legacy network -- embrace it," he recommended.

Head in the cloud
Beyond organizational shifts, CSPs must also embrace cultural change. Most are now looking at customers and other industries for automation best practice (especially shipping and logistics), and those that have embraced the cloud seem to be the most advanced. It was notable, for instance, that Telstra Corp. Ltd. (ASX: TLS; NZK: TLS)'s remarkable automation success story is driven by someone with a cloud background -- Jim Fagan, director of Global Platforms at Telstra, who gave the standout presentation of the day. See that presentation by clicking on this link.

AI is where it's at
While the Heavy Reading conference moderators tried to steer to discussion towards Intent-Based Networking and Closed-Loop Automation, our panelists and audience seemed irresistibly drawn to talking about AI as the solution to all their automation challenges.

ONAP was MIA
You'd think ONAP, the AT&T-backed platform for handling automation "stuff," would have been one of the key talking points of the day. And you would be wrong. It got exactly two mentions -- one of which was from an afternoon speaker commenting that ONAP hadn't been mentioned, which sort of cancelled out the one mention it got in the morning! This suggests that ONAP isn't nearly as big with most service providers as it is with the people backing it -- especially AT&T, and those open source funsters at the Linux Foundation.

CSP sisters are doing it for themselves
It was clear from the day's presentations, panels and the between-sesh networking that SPs are tackling automation themselves, including developing the actual automation code -- as opposed to waiting for the big communications vendors to do it for them. (Multiple speakers pointed out that existing vendors are failing to come up with commercially viable solutions -- a point that was made most eloquently during one of the Q&A sessions by a former employee of Ericsson -- ouch!) Of course, as yours truly also pointed out, there is a wave of new startups about to crash over the communications industry, looking to take a piece of this action away from the incumbents.

NFV is slowing things down
Attendees agreed that the lack of interoperable, standards-based NFV solutions will impact the rate at which automation can be enabled on service provider networks. As one well-dressed, witty speaker (OK, it was me) pointed out, there is a danger that we "build a glorious cathedral of automation on the weak foundations of NFV infrastructure."
It was clear that Light Reading's Automation Everywhere is the right event at the right time for CSPs looking to save money and generate new revenue through automated processes. Well, I have some good news: We will be analysing and debating this vital topic in London in November at Light Reading's Software Defined Operations & The Autonomous Network event. I strongly recommend taking part. With the help of some exceptional speakers, we grasped the automation tiger firmly by the tail in Dallas, and the London event, which runs for twice as long, will build on this success.
— Steve Saunders, Founder, Light Reading