While public 5G is moving full speed ahead, interest in private 5G networks – and the innovation they can enable – is likewise gaining steam as some of the world's largest enterprises and organizations roll out their ultra-fast networks.
For example, the world's oldest automotive manufacturer, Mercedes-Benz, recently became the first to embrace 5G. To build out a custom 5G network at one of its manufacturing facilities in Germany, the global auto giant partnered with telecommunications company Telefónica Deutschland and network supplier Ericsson to link its production systems and machines to support greater automation, creating a new model for its other plants.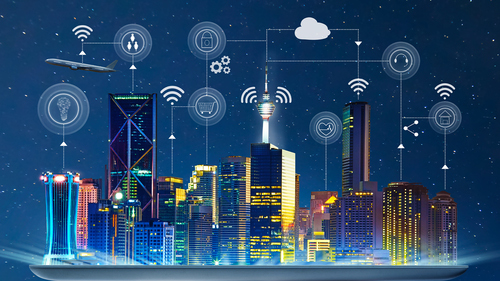 The U.S. Department of Defense also recently announced the construction of a $90 million prototype smart warehouse as part of its 5G-to-Next G initiative. The prototype facility will boast a network with 1.5 Gbit/s download speeds and latency of 15 milliseconds, designed to deliver significant enhancements in the operation of autonomous vehicles for inventory management, machine learning for inventory tracking, and augmented and virtual reality applications for improved workforce efficiency in warehouse operations.
From factory floor automation of production lines to AI-enabled preventative maintenance, many enterprise-level organizations see the growing business case for building new industrial networks that are private, secure, reliable, and ultra-fast. In fact, Finnish equipment maker Nokia is counting on it. Nokia estimates the number of base stations for private wireless networks could eventually double those dedicated to public mobile networks.
After years of hype and development, commercial implementation is finally here. Private adoption of 5G is gaining momentum, but it hasn't reached global scale -- yet. To do so, enterprises need to determine whether they will build the networks themselves or work with an outside supplier, understand how they will engineer their network to ensure optimum coverage, and consider how they will monitor the network to ensure effective and efficient operations and maintenance.
Planning & Visibility: How Enterprises Can Scale Private 5G
Enterprises have multiple options when it comes to adopting 5G networks. They can negotiate service level agreements (SLAs) with carriers to provide guaranteed coverage areas and network attributes via network slicing, for example, which some companies may prefer as a means to minimize capital expenditures. Under this structure, enterprises can further choose between processing their own data on-site or turning to carriers like Verizon for mobile edge computing as a managed service, enabled thanks to its partnership with Amazon Web Services (AWS).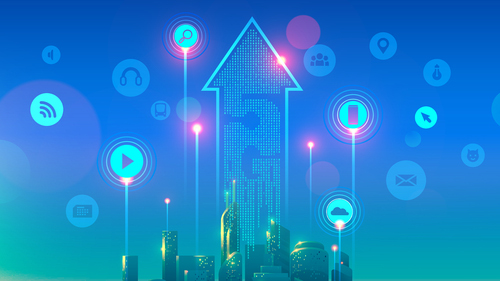 Alternatively, many enterprises elect to build their own private, fully-managed 5G networks suited to their unique processes, often prioritizing features like low latency and high availability. These private 5G networks can offer greater flexibility and customization along a dedicated spectrum, greater data privacy and security, and tightened control over connected internet of things (IoT) devices and network resources.
Whether outsourcing development to a vendor or owning this function in-house, accurate modeling during the planning phase is critical. Calibrated or "tuned" Radio Frequency (RF) propagation models characterize the path loss from a transmitter to any given location, supporting RF planning tools used to design and optimize 5G networks. Using calibrated models as a basis for developing a new site plan or optimizing an existing cluster of sites once a network is set up, RF engineers can determine effective site settings and anticipate potential challenges that risk incurring additional costs in time and expenses.
Next, to validate these models, as enterprises scale up their 5G deployments, pervasive network visibility is needed. Network and operations teams must ensure real-world coverage and performance match propagation models while meeting strict security standards. Monitoring packet data is the best way to gain this level of visibility.
Packet data is vendor-independent, universally available, and carries all the contextual and relevant information about connected devices and their applications. With packet monitoring, every device-to-device or device-to-application transaction leaves a footprint on the network that can be analyzed for service performance issues and security-related threats. Regardless of which approach enterprises take toward building out their 5G networks, packet visibility like that afforded by NETSCOUT's Smart Data platform is the most reliable way to validate network reliability and application performance. It allows engineers to optimize their networks to support intelligent automation.
Select a Partner with Expertise Delivering 5G Service Assurance
With an increasing volume of IoT devices and the distributed nature of edge networks, enterprises must consider a real-time monitoring strategy to evolve support for 5G-enabled services. Smart data and the unparalleled visibility it offers helps organizations validate 5G models and optimize network performance as traffic scales up and down, enabling a new level of orchestration and automation.
To manage this process effectively, however, enterprises deploying 5G networks should look to the companies that have long been at the forefront of the 5G revolution. For years, NETSCOUT has worked with carriers and enterprise-level organizations worldwide to build out reliable, secure 5G networks. From every stage of the 5G life cycle -- including prelaunch, launch, and operations and optimization -- NETSCOUT offers solutions designed to create stable, high-performing networks.
In summary, both publicly and behind the scenes, the global private wireless networking space is maturing fast. But regardless of the path an organization takes in its rollout of 5G, accurate planning and visibility determine success, with propagation modeling and packet monitoring proving central to scaling private 5G networks confidently.
To get more information on NETSCOUT's carrier-grade monitoring software solution, visit www.netscout.com/5G.
This content is sponsored by Netscout.
NetScout Systems Inc. (Nasdaq: NTCT)