The global communications industry faces a unique moment with the convergence of 5G, cloud, and edge computing.
Networks are becoming more distributed, flexible, and powerful – laying the foundation for a new generation of business services.
Yet, service providers rolling out these networks face enormous challenges. The build-out of 5G networks – with a new cloudified RAN, core and thousands of short-range towers necessary for reliable service nationwide – is a massive undertaking. In addition, the underlying infrastructure has to support the exponential growth of connected devices, expected by some estimates to reach nearly 30 billion by 2023.
Unfortunately, an unprecedented number of connected devices and network endpoints means there's more opportunity for things to go wrong. Dead zones caused by cell misalignments and millimeter wave limitations pose potential challenges to service reliability.
To complicate matters, there are also multiple possible iterations when designing mobile edge computing environments, determined by any number of factors, including application needs, devices in use, and choices made when outsourcing to system integrators and mobile operators.
It's not as though providers are starting from a clean slate, either. Mobile operators must continue to manage their existing infrastructure while simultaneously expanding their 5G coverage, leveraging both standalone and non-standalone approaches to deployment.
History shows that there are bound to be hiccups along the way. At the onset of the 4G era, gaps in service sometimes caused jarring handoffs as devices transitioned from 4G/LTE connections to slower 3/2G networks. Similar network challenges today risk negatively impacting the end-user experience of 5G -- with potentially more dire consequences, given expectations for the technology to connect autonomous vehicles, remote surgical suites, virtual reality, industrial IoT robots, and more.
These factors make it even more important for carriers and enterprises rolling out 5G networks to have the proper tools in place to understand in real-time when network failures happen. It's critical to understand what's driving experience issues across the increasingly distributed network edge to ensure long-term reliability.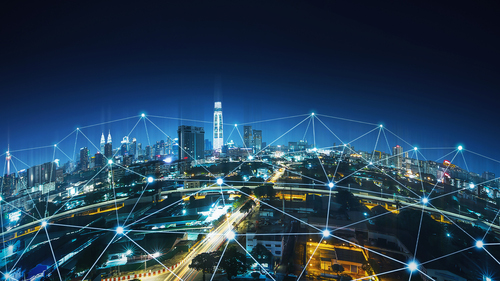 Visibility is Key to 5G Service Assurance
Network visibility is vital for many reasons – but it's especially essential to avoid problems down the road for 5G engineering and operations teams charged with monitoring, running analytics, and ensuring network security.
For example, to ensure that 5G cells deliver expected latency, bandwidth, and connectivity for individual subscribers and devices and continually optimize the cells as traffic patterns and topology change, RAN operation teams need deep visibility into the radios. Millimeter-wave (mmWave)-based services are particularly prone to path loss and limitations in penetrating hard surface areas, and visibility into the network can help validate coverage models.
Another key 5G service offering is network slicing, which is the partitioning of a network using virtual resources to provide a network with specific attributes (such as ultra-low latency, ultra-high bandwidth, or high density of devices) to better serve a particular application, customer, or class of IoT devices and services. The ability to see and monitor these virtual network slices (as a network within a network) to assure quality of service is indispensable for network operations teams.
Visibility is also critical for virtual resources such as containers that serve microservices from the RAN to the edge to the core, which may need to be dynamically spun up or down as needed. To respond in real-time to rapidly changing traffic and device density with on-demand virtual infrastructure, mobile operators must employ orchestration. And to achieve this level of automation, orchestrators need real-time smart data – data prepared and organized at the collection point, so it is ready and optimized for analytics at the highest quality and speed – to inform it.
Finally, to leverage the 5G network, mobile operators will want to monetize these new virtual network resources by providing service-level guarantees for an application or class of devices. They will want to take advantage of analytics to conceive new revenue-generating services. To do that, they need complete visibility and reporting to assure and validate delivery with the customer.
In each of these cases, visibility needs to be pervasive, cloud optimized, and real-time to make it actionable. Access to a single source of truth is vital. And the only way to ensure these qualities is through the use of smart packet data.
Smart Data: The Visibility Carriers Need for 5G Service Assurance
As mobile operators roll out 5G networks and services, packets are the one true source of reliable insight that engineering and operations teams have to peer into customer experience, performance, and security in this complex environment. The simple fact of the matter is that packets never lie.
By using software-based instrumentation like NETSCOUT's carrier-grade InfiniStreamNG™ (ISNG) Smart Data platform, service providers gain access to a high-fidelity, centralized view of performance across all infrastructure and application components, regardless of system or manufacturer. This invaluable knowledge provides the foundation for service assurance, allowing failures to be addressed in near real-time, as well as for sophisticated AI/ML-based orchestration, analytics, and security.
— John English, Director, Marketing & Business Development, Netscout
This content is sponsored by NetScout Systems Inc. (Nasdaq: NTCT)
To get more information on NETSCOUT's carrier-grade monitoring software solution, visit: www.netscout.com/5G