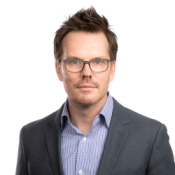 8/23/2006

Comment (5)

AT&T Inc. (NYSE: T) today made it official that HomePNA version 3 will be its choice technology for in-home networking to support its fiber-fed U-verse data and television services, and its copper-fed AT&T Yahoo DSL high-speed Internet service.

This is noteworthy because AT&T was using MoCA, the technology developed to allow home networking equipment to connect using coaxial cable, at the beginning of its trials for Project Lightspeed. Now the carrier has shifted to the Home Phoneline Networking Alliance (HomePNA) 's technology, which allows the use of either the home phonelines, or existing coaxial cable, as the transmission wire for sharing data and video inside the home.

While all the telcos have made noise about their home networking efforts, until now, only Verizon Communications Inc. (NYSE: VZ) has expressed a solid preference for an inside-the-home networking technology. (See RBOCs Want Inside Your House and Verizon Hones Home Networking .) AT&T says it is making sure HomePNA version 3 is integrated into the set-top boxes it will use from Motorola Inc. (NYSE: MOT) and Scientific Atlanta (now Cisco), as well as the residential gateways it buys from 2Wire Inc. (See AT&T Selects 2Wire.)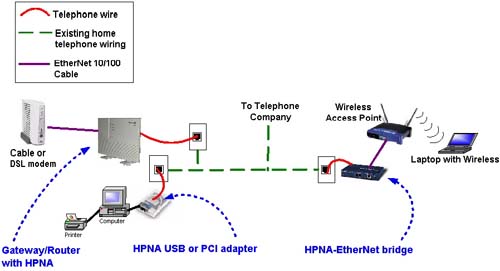 "There's not much press about HPNA out there," says David Deas, VP of networks and services at AT&T Labs . "The more press there is, the more operators will consider it and look at it." That publicity push, Deas contends, will drive costs down and make it cheaper to use all around.

AT&T's decision not to use MoCA wasn't a diss to the technology. "MoCA works fine," Deas says. But, in the field, AT&T doesn't always have access to the shared coaxial cable that wires many apartment buildings and townhouses – a key demographic for the carrier's U-verse and high-speed data services.

Table 1: HPNAv3 vs. MoCA

TECHNOLOGY
CURRENT COSTS
FUTURE COSTS TARGETS
NOTES
IP Over Coax (MoCA)
$15-$20 chipsets; additional RF component and software costs
Sub-$10 for inte-grated solution in home gateways and IP STBs
Additional required RF components increase solution cost; additional processor may be required for IP STB to support MoCA
IP Over Coax/ Phoneline (HPNAv3)
Chipsets circa $8-$10; two required (analog front-end, digital) for a total cost of $16-$20
Sub-$10 combo chipset for integration w/ home gateways and IP STBs
Multiple chipsets required (analog front-end, digital)
Source: Heavy Reading
Rather than giving cable companies a chance to stand in its way, AT&T can now go with a technology that uses twisted pair to deliver the goods in-home. In his May 2006 report,
Heavy Reading
senior analyst Rick Thompson suggested HomePNA's "sweet spot" would be telcos, like AT&T, deploying IPTV services.
"One of the primary differentiators for HPNAv3 over MoCA is the support for phoneline networking," Thompson wrote. "Phoneline support was a primary driver in AT&T's choice to go with HPNAv3 over MoCA… Other major North American service providers, including Bell Canada, look to be leaning toward HPNAv3 as their standard of choice. BellSouth is testing HPNAv3 and MoCA, although a merger with AT&T would suggest it go down the HPNAv3 path as well."
HomePNA products to date don't allow for either the support of phoneline or coaxial cable, but AT&T's Deas says that capability "is not in the Day 1 product, but it's in the roadmap." He says AT&T can install customer services in less time if the installer could chose, on-site, whichever existing in-home wiring would best suit the customer's networking needs –- and HomePNA would run on either one.
AT&T says it still expects to reach nearly 19 million households by the end of 2008 as part of its initial deployment of fiber-to-the-node and fiber-to-the-premises services.
— Phil Harvey, News Editor,
Light Reading

(5) |