College Professor Finds a Home in AT&T Labs
DeDe Paul, currently a director in AT&T Labs' Statistic research department, got her degree in theoretical mathematics, spent years as a college professor and has held a number of different roles at AT&T over the past 30 years. But she didn't really find her home until she joined AT&T Labs.
In the Labs, AT&T Inc. (NYSE: T)'s R&D division, Paul says she found her people, a diverse group of employees with all kinds of different backgrounds that get to work in a "play land of challenges and data." Here, she helps them promote technical approaches to solving business problems with the ultimate goal of creating competitive advantages for AT&T and developing significantly new technology or intellectual property. (See AT&T AI Director on Diversity in Data Mining and Data Sharing Key to AT&T's AI Push.)
She tells Women in Comms why it's important to try different things to figure out what your professional home looks like -- and more.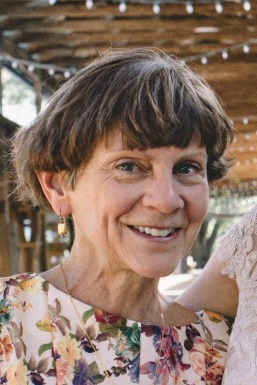 ---
Women in Comms' next networking luncheon is coming up on Nov. 1 in London. Join us during the OSS in the Era of SDN & NFV event for a fun afternoon of networking, lunch and discussion. Register and learn more here.
---
Women in Comms: Tell us a little about your background and how you got to where you are today.
DeDe Paul: I did not originally join AT&T Labs. I was a college professor for a couple of years and worked in an internal consulting group in AT&T and served the company in different departments in the field of study. I joined operations research, and I worked more and more with marketing and care. When I partnered with Labs, I felt like I found my people. I was able to move to the Labs and to research and have been there ever since. It's been a great place to continue growing and learning. My PhD was in theoretical math, but I don't use a bit of it. I learn from people on the jobs, specializing in statistical research.
We do a lot about customer behavior modeling, predicting what customers will do, what they like, how to treat them; we do a lot of work in care, which is where machine learning algorithms are being applied to improve the experience, making things intuitive and anticipatory. We do work with many vertical sectors -- that's one of the great thing with AT&T, it's a play land of challenges and data to work on. It comes down to us using our expertise to use data and get insights into the data for the business.
WiC: How do you see artificial intelligence and machine learning affecting the job market? Is it going to take away jobs as feared?
DP: We are creating tools for employees that make their jobs better. We can help make employees more impactful and take advantage of the expertise they've gained, encoding that for the company. It's not replacing but optimizing and making superior.
WiC: How has AT&T's reskilling programs helped the workforce get ready for advances in AI?
DP: We've been here so long and worked with business units for so long, I can see and appreciate the differences in the people I work with who are hiring data scientists and people who have more quantitative skills. There's more appreciation for what we do, and we can take advantage of their skills. The partnerships are stronger when there are qualified people throughout the business. They are eager to learn and ask better questions. It's a great benefit of reskilling.
WiC: As a leader in AT&T, how do you practice inclusive leadership?
DP: I actively make sure I'm not trying to match a particular culture profile, even though we often say someone is a good fit. The phrase "it takes a village" comes to mind because we always think for every project, "so and so is perfect for that." There is such a wide variety of personalities and technical expertise. They just keep making us richer. You don't want to just consider cultural fit for those reasons.
WiC: What is your advice for other women in the field as they look to keep progressing?
DP: [I had to try different things] before I found a home. Some people's home might be of constant change, but it's not for me. My advice for women is no different than advice for any young person. We are making more of an effort now to institute more mentoring opportunities within the company to make sure we're not overlooking those avenues. I think that's great -- find a company that's investing in that direction. It will also help you grow your own career.
— Sarah Thomas,

, Director, Women in Comms