Arris Digs Digeo

Comment (1)
Arris Group Inc.
(Nasdaq: ARRS) is buying its way into the advanced set-top, interactive program guide (IPG), and Web TV markets in one fell swoop after agreeing to pay $20 million to obtain the assets of Paul Allen-backed
Digeo Inc.
(See
Arris Buys Digeo
.)
The deal, announced Tuesday and expected to close in the fourth quarter, also includes Digeo's intellectual property portfolio. The combined assets and "engineering talent" obtained through the deal will be combined with Arris's internal efforts aimed at accelerating "the introduction of next-generation IP-based consumer video products and services."
Arris said about 75 Digeo employees will join the company, noting that the acquisition will raise Arris's R&D investment by roughly $3 million per quarter.
Allen founded Digeo in 1999 as a pure interactive television (iTV) play, but expanded into the DVR and IPG software game in 2002 when Digeo merged with Moxi Digital Inc., a company originally started up by WebTV founder Steve Perlman. More than $110 million
reportedly
has been plowed into the company.
The relative bargain purchase thrusts Arris into the market for feature-rich retail DVRs, as well as a direct-to-MSO strategy that counts Digeo corporate cousin
Charter Communications Inc.
as a key cable operator partner. Privately held Digeo has not released sales figures, but the company slashed half its staff and initiated a massive product overhaul in early 2008. (See
Moxi Maker Digeo Slashes Staff, Product Line
.)
The purchase, however, will flesh out Arris's overall digital video strategy, particularly in the home, placing it in closer competitive proximity to two other major cable set-top and video infrastructure suppliers:
Cisco Systems Inc.
(Nasdaq: CSCO) and
Motorola Inc.
(NYSE: MOT).
The deal could likewise give Digeo's products an easier path toward MSO deployments, something that has stymied Digeo in recent years. Arris, known for making broadband access gear, including
Docsis 3.0
modems and cable modem termination systems (CMTSs), counts
Comcast Corp.
(Nasdaq: CMCSA, CMCSK) as its largest customer. (See
Arris Snares CMTS Crown From Cisco
and
Arris Pumps Up the Docsis 3.0 Volume
.)
Retail and direct-to-MSO strategy
Digeo's primary focus lately has been on retail with a high-end, $799 "Moxi" HD-DVR that's flush with interactivity capabilities and can pipe in Web TV fare from sources such as
Hulu LLC
and
Netflix Inc.
(Nasdaq: NFLX).
TiVo Inc.
(Nasdaq: TIVO) is considered Digeo's primary DVR competitor. (See
Digeo Goes Over the Top
and
Digeo HD-DVR Enters Retail Waters
.)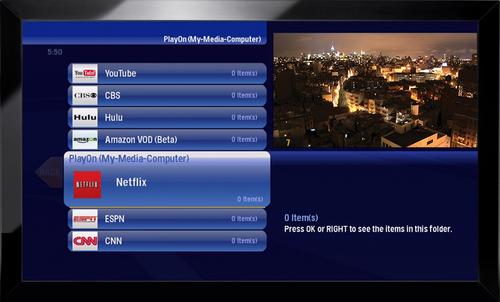 A new software update to that product allows the box to display channels from a cable's "switched" tier and enables multi-room DVR capabilities through the use of "Moxi Mate" units that feed off the primary box over high-speed home networking systems. That box is capable of decrypting cable digital video signals using the
CableCARD
, but it doesn't currently support
tru2way
. Digeo has indicated, however, that its retail device could be made to support the
CableLabs
-specified middleware stack through a software upgrade. (See
Digeo Flips Switch on SDV, Multi-Room
.)
In announcing the deal, Arris said it will continue to develop and market Digeo's retail DVR, the less feature-rich, direct-to-MSO box, as well as the company's user interface.
Arris did not indicate Tuesday if tru2way will factor into future product or when or if it expects to integrate some of its own technology, including Docsis 3.0 modems, into Digeo's line of DVR products, a move that could play a role in helping MSOs craft their own IPTV service strategies. (See
How Will Cable Deliver IPTV?
)
Arris is expected to reveal much more about that and its other plans involving the purchase during a conference call scheduled for early Wednesday morning.
Kirkland, Wash.-based Digeo marks the latest in a recent string of acquisitions by Arris. Earlier this month, it put up $6.5 million to buy
EGT Inc.
, an Atlanta-based maker of video encoders and transcoders. Among more significant purchases, Arris bought C-COR Corp. for $730 million in 2007, a deal that expanded Arris's OSS product line and shot it into the video-on-demand (VoD) server and software market. (See
Arris Gets EGT for a Song
and
Arris Sews Up C-COR
.)
— Jeff Baumgartner, Site Editor,
Cable Digital News
PARTNER PERSPECTIVES
- content from our sponsors
GUEST PERSPECTIVES
- curated contributions