As organizations become more adept at embedding analytics into operations, their ability to measure and improve customer experience improves dramatically. They can track customers at a vast number of touchpoints, whether it be in stores, through a mobile app, SMS, email, website or otherwise. However, challenges remain in fully optimizing those data sets, tackling data integration and adjusting for the lack of skilled staff available to implement new strategies around analytics.
---
Upskill yourself on big data analytics with our new Upskill U online university! Sign up for our course with Disney now!
---
On Upskill U, Juan F. Gorricho, chief data and analytics officer of Partners Federal Credit Union at Walt Disney Co. (NYSE: DIS), will address these customer relationship challenges and explore big data strategies in the Upskill U course "Big Data Analytics Meets Customer Experience Management," at 1:00 p.m. ET today. (Register for Big Data Analytics Meets Customer Experience Management.)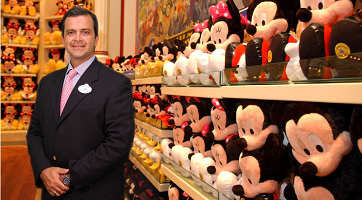 Last Friday, in the second course in our analytics module, Ray Watson, VP of Global Technology at Masergy Communications Inc. , explained how organizations need to adapt to new security threats in the course "Big Data Analytics & Network Security." Watson covered how operators and enterprises can take a proactive approach to the rapid emergence of new security threats that put the growing volume of data available in the network at risk. (Listen to Big Data Analytics & Network Security.)
"You could argue that for corporations that have global footprints today, advanced persistent threats, or APTs, are one of the biggest threats that everyone faces today," said Watson. "There are an immense and exponential amount more threats out there but in addition to the number increasing, the complexity is also doing that as well. The threat landscape is changing very very rapidly."
Speaking of threat landscapes, on Thursday at 1:00 p.m. ET, Upskill U is hosting a bonus session on the Internet of Things;. Register now for IoT: Tackling the Security Challenge, taught by Jason Porter, vice president of security solutions at AT&T Solutions .
Our final course in the series on Analytics will be presented on Friday, June 24 at 1:00 p.m. ET by Nick Feamster, acting director of the Center for Information Technology Policy at Princeton University , on Big Data Analytics & IoT.
Stay ahead of the learning curve and secure your seat today for these exciting courses on big data analytics and IoT. I'll see you on the chat boards!
— Kelsey Kusterer Ziser, Editor, Upskill U