Analytics in virtual networks unlocks the key to running and monitoring networks in real-time, and as a result, the capability to address threats with greater speed and accuracy. Analytics is not only foundational to advancing security, but also key to the continued success of the Internet of Things (IoT) and for enhancing customer experience management. By identifying solid big data and analytics strategies, service providers and enterprises will not only experience reduced opex, but also reap the benefits of a self-healing, self-managed, dynamic network.
---
Upskill yourself on big data analytics with our new Upskill U online university! Sign up for our free courses today.
---
Today at 1 p.m. ET, Sachin Katti, Assistant Professor of Electrical Engineering and Computer Science at Stanford University , will kick off a new learning module at Upskill U on Big Data Analytics. In Analytics & Virtualization 101, Katti will examine the fundamental questions as to the role of big data and advanced analytics and explain what service providers need to be doing as they prepare for virtualized networks. Future courses in this series will deep-dive into big data analytics through the lens of security, customer experience management and IoT. (Register for Analytics & Virtualization 101.)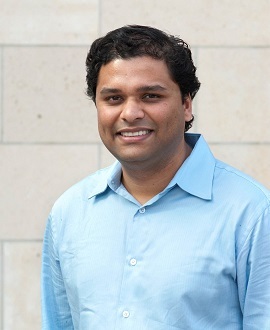 You won't want to miss these upcoming Big Data Analytics courses:
Analytics & Virtualization 101 (Friday, June 17, 1:00 p.m. ET): In this lecture, Ray Watson, Vice President, Global Technology, Masergy Communications Inc. , explains how analytics can be used to strengthen network and advanced threat protection capabilities, and automate threat intelligence to detect, analyze and remediate attacks.
Big Data Analytics Meets Customer Experience Management (Wednesday, June 22, 1:00 p.m. ET): Juan F. Gorricho, Chief Data & Analytics Officer, Partners Federal Credit Union, Walt Disney Co. (NYSE: DIS). Embedding analytics into operations to measure and improve customer experience helps to track the customer at every single touchpoint, and service providers are starting to combine data sets and break down the silos that currently hamper their ability to optimize their data assets. This course will discuss how CSPs can tackle data integration and the lack of skilled staff and implement strategies that can boost the bottom line.
Big Data Analytics & IoT (Friday, June 24, 1:00 p.m. ET): Nick Feamster, Acting Director, Center for Information Technology Policy, Princeton University . To reap the benefits of big data, an integrated IoT and data analytics strategy is required. This course will cover the roll of the telco, cloud providers and other stakeholders in this shift. Centralized intelligence vs. the edge of the network will also be addressed.
And because there's no such thing as too much IoT, we have a bonus session for you: IoT: Tackling the Security Challenge (Thursday, June 23, 1:00 p.m. ET), taught by Jason Porter, Vice President, Security Solutions, AT&T Solutions .
Don't miss the opportunity to advance your big data analytics knowledge -- I'll see you this afternoon on the chat board!
— Kelsey Kusterer Ziser, Editor, Upskill U