Two key technology suppliers in the wholesale, roaming and interconnect sectors, Starhome Mach and Telarix, are merging to form a single company that will aim to develop new software applications based on real-time business data intelligence for its 400+ communications service provider customers.
The merger has been forged by Vista Equity Partners, which acquired Vienna, Va.-based Telarix in January 2016 and which is now buying Zurich, Switzerland-based Starhome Mach from Fortissimo Capital. Financial details have not been made public.
The combined company will have more than 500 staff and be headed up by current Telarix Inc. CEO Marco Limena, who many in the industry will know from his days at Microsoft, Sylantro Systems and HP. Current Starhome Mach CEO Itai Margalit will be made president, Roaming and Clearing Services. Neither executive would discuss the revenues of their companies or comment on whether the combined company would be profitable. (See Microsoft Calls On Telcos for Office 365 and Sylantro Names CEO.)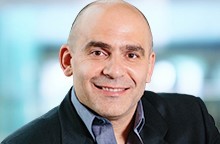 The merger appears to make sense on paper: Starhome Mach is one of the leading providers of wholesale and retail roaming and mobile clearing solutions to operators worldwide and, in recent years, has been developing additional analytics capabilities that aim to provide real-time insight into traffic trends and transactions. (See Starhome Mach Offers Deep Dive Into Roaming Traffic.)
Telarix, meanwhile, has long focused on providing billing, settlement and fraud management systems to international voice and messaging service providers.
Combined, the two companies will be able to help operators negotiate their interconnects and roaming arrangements, manage cross-border traffic, deal with the full range of rating, billing and settlement functions needed for interconnect and roaming transactions, and offer a range of business intelligence capabilities.
"Operators are facing many challenges … it is increasingly tough for them to grow while their business and operations become more complex and they are tasked with handling increasing numbers of transactions with ever lower margins," noted Limena. That trend will intensify as the Internet of Things expands.
---
How will service providers enable automated and efficient network operations to support NFV & SDN? Find the answers at Light Reading's Software-Defined Operations & the Autonomous Network event in London, November 7-8. Take advantage of this opportunity to learn from and network with industry experts – communications service providers get in free!
---
Both Limena and Margalit believe the combined company will be able to deliver a clearer view of interconnect financial performance as well as help to simplify roaming and interconnect management for operators.
The focus for the combined company will be how to help operators "manage global connectivity in a profitable way. We will help CSPs monetize and manage their margins and business operations. I can't stress how important fraud management is, how it impacts margins. We have many use cases around this," said Limena during a conversation with Light Reading.
"We've been speaking for about a year and we see eye-to-eye on every topic that has come up," added Margalit. "The more we speak to customers, the more we hear of the benefits of combining the two companies. We have the opportunity to not only combine the current portfolios and align the combined company with changing trends and digital transformation [strategies], but we can also bring unique services and solutions to customers," noted the Starhome Mach man.
Exactly what those unique solutions might be is unclear just now, but both men are bullish about the opportunities that the merger will deliver in terms of the operational and financial insight they will be able to provide to operators from data analytics.
"We can enable our customers to look at the overall picture and see how they can monetize their connectivity. We will have a large set of data that we can make available for revenue assurance and fraud management," said Limena.
Margalit added that Starhome has "real-time analytics and big data" capabilities that will enable the new, larger company to "create unique capabilities for margin management, to optimize [operator] margins."
When asked about market competition, the new colleagues both argued that the combined company will have a set of tools and products that no other company can match. "We will be competing for sure with the same companies that we were before, such as Syniverse, but no one else will have the same capabilities," said Margalit.
Other competitors include BICS , Mobileum, iCONX, Linxa and CSG International .
As with many other parts of the industry, the introduction of automated processes will impact the opportunities the new company will be able to address: Already some operators are working on solutions using blockchain to manage wholesale settlements and relationships. (See Colt Ramps Its Blockchain Efforts, Explores SDN Federation Use Case.)
So does blockchain feature in the new company's R&D future? Limena confirmed that blockchain "is very relevant for both Starhome Mach next generation clearing and [the] Telarix wholesale settlement solution," and that smart contract use cases have been developed during the past year. "We are looking to build more business use cases that will serve our customers with their future needs and business objectives" and will progress to the proof-of-concept stage "shortly," added the Telarix CEO.
— Ray Le Maistre, Editor-in-Chief, Light Reading