Of all the home basestation displays Unstrung encountered at last week's CTIA show, the Airvana Inc. stand had the most comprehensive array of femtocells.

The firm, which started life as a CDMA infrastructure supplier, has branched into femtocells during the past couple of years. It is working with Hitachi Ltd. (NYSE: HIT; Paris: PHA), Motorola Inc. (NYSE: MOT), Nokia Networks , Pirelli SpA (Milan: PECI.MI), Thomson S.A. (NYSE: TMS; Euronext Paris: 18453), and others, on the tiny home basestations.

It had a number of units on display in its mocked-up living room at the show. The company is expecting to launch its own-brand femtocells this summer.

Click on the picture below to see a number of different femtocells based on Airvana technology.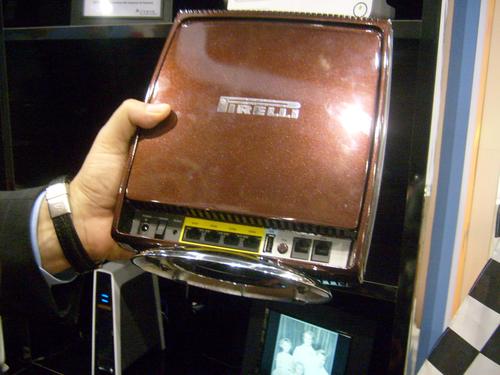 The booth also featured a couple of cellphone-equipped dolls that were used to demonstrate the "presence" capabilities of the femtocell systems. (See picture #8 in the slide show above.)

The demo showed that if the dolls entered or left the "femto zone" (with human help, of course -- it wasn't that freaky), a text message alert was sent to your cellphone.

While this demonstration of the application had obvious Big Brother overtones, it could also be used to push previously requested content to mobile devices once they are detected within a specified femto zone.

Airvana also rigged a remote-controlled car to whizz another femtocell around its booth. (See CTIA 2009: Femto on Wheels!) — Dan Jones, Site Editor, Unstrung