Microsoft dangles generative AI for telcos and slams 'DIY' clouds
MWC23 – If the idea of software writing software scares you, look away now. Taking the underlying generative pre-trained transformer technology found in ChatGPT, Microsoft is currently developing an artificial intelligence (AI) specifically for the telecom sector – one that could churn out code for use in network operations while former human coders make the tea.
That is not quite how the Seattle-based software giant is pitching its latest wares for the telecom sector at this year's Mobile World Congress (MWC), but the availability of sophisticated code-writing AI for network operations may excite and unnerve telcos (and their staff) in equal measure.
The generative AI is being developed as part of the AIOps service suite sold by Microsoft Azure, the public cloud part of Microsoft. "We're doing specialization for operators," Yousef Khalidi, the corporate vice president of Azure for Operators, told Light Reading. "We will consume to the model all the operation manuals they have, all the processes they have, and for diagnostics you can ask a question about what is going on and it can probably guess."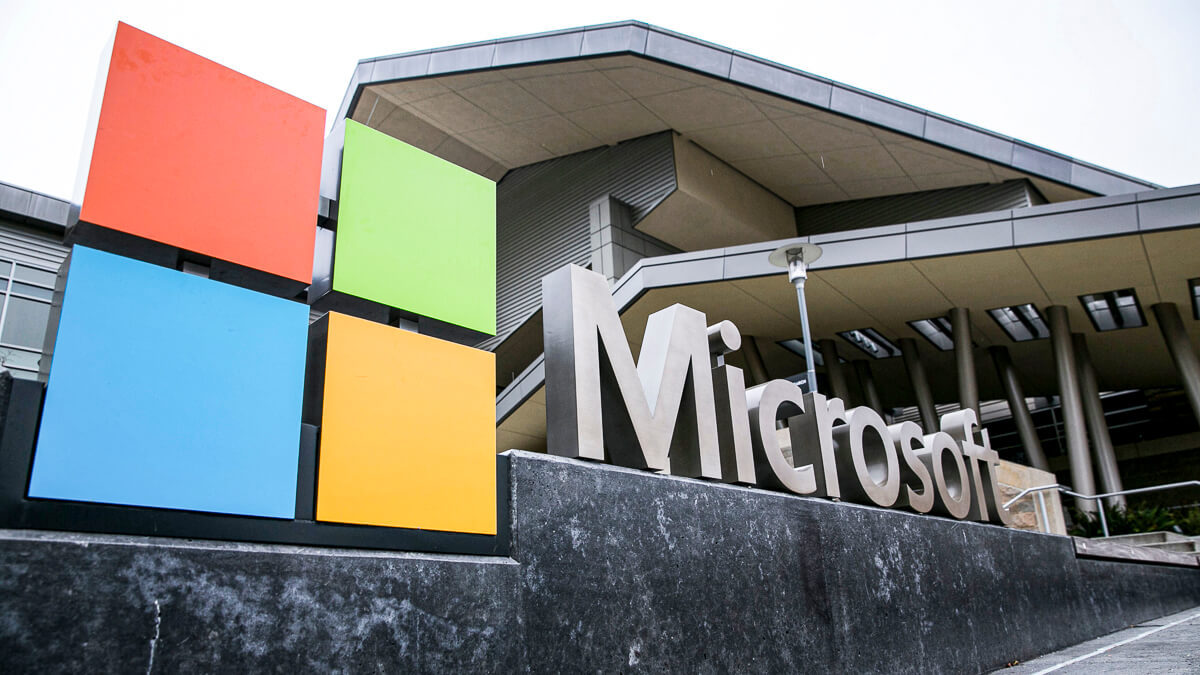 A starting point appears to be GitHub Copilot, a more established AI already used to generate code and based on GPT-3, the same language model that underpins the better-known ChatGPT. "You literally as a developer tell it to write a piece of code that does X in language Y with the following libraries, with the following restrictions, and it gives you the code."
By taking that original model and "injecting" it with models for telcos, Microsoft believes it can produce something tailored to their unique requirements. Conceivably, that could reduce time invested by humans in programming, engineering, reading manuals and going through process code, according to Khalidi. "This stuff is moving so fast it reminds me of 1993 and Mosaic," he said in reference to one of the first-ever web browsers. "It was a hockey stick."
Telcos are interested in using ChatGPT or related models in their commercial operations. But they have concerns about the phenomenon of "hallucinations" – the technology has been shown to generate the wrong answers to questions or even go rogue – and the possibility it could share confidential information with users outside the company.
Automation nation

Unsurprisingly, Microsoft is making a big deal about AI at MWC, unveiling two new AIOps services this week. Azure Operator Insights generates analysis for telcos based on examination of network data, while Azure Operator Service Manager supports automation across different cloud sites.
It's thanks largely to such automation that operators can realize savings of up to 40% through Microsoft compared with the cost of building and running their own private clouds, said Khalidi, citing an upcoming report from Analysys Mason, a research and consulting firm, as the source of that data point. "The comparison was with so-called DIY solutions – not with the legacy stuff, which is even more expensive," he said. "With DIY, some telcos think you can save money, and this report basically says no."
A few companies outside the telco sector have pulled back from deals with public cloud providers, arguing that the economics make less sense when the IT workloads become bigger and more predictable. Basecamp, a small US software company, recently claimed it would be able to save about $7 million in server expenses alone over a five-year period by developing its own tools instead. Previously, it has relied on both Amazon and Google for cloud services.
European telcos have their own doubts about the cost case. But for many, the greater concern is about growing heavily reliant on a few Big Tech players. Moving workloads from one cloud environment to another is said to be extremely difficult. "It's a pain in the ass," was how Scott Petty, Vodafone's chief technology officer, described it at a recent press briefing.
Challenged on that, Khalidi said Microsoft was collaborating with network equipment providers including Ericsson, Mavenir and Nokia to ensure customers have "options." But he also rejected the idea that "lock-in" is a problem confined to the public cloud. "If there is a DIY solution, you buy your favorite hypervisor and you still have to buy into the management tools. That question is still there."
Khalidi also took aim at platform developers targeting this DIY market. "It's the same thing be it VMware or Red Hat – all these platforms come with the management plane and the APIs and so forth, and some are more complete than others," he said. "But the problem is that most are DIY solutions. Part of our proposition is don't go and tinker with interfaces that are low-level stuff. You make money out of your mobile plans, not tweaking your DPDK [data plane development kit] parameters."
One platform to rule them all

Dish Network, the company currently building a fourth US mobile network, has retained VMware as a kind of "abstraction layer." While heavily reliant on AWS, Microsoft's biggest rival, it has been running the Mavenir software for its radio access network (RAN) on this VMware platform.
But Khalidi insists that the same Microsoft platform used for hosting commonplace IT workloads could also support these RAN functions – just not in a public cloud facility, where the distance from radio sites could hurt performance. "It's outside the physical boundaries but using the same model," he said. "You want monitoring and logging to be the same as opposed to using a RAN from vendor X and a core from vendor Y."
"Don't get me wrong – the workloads can come from different vendors, but you want the management plane as much as possible to be uniform," he added. Branded Azure Operator Nexus and due to be demonstrated in Barcelona this week, the Microsoft technology is being marketed as a single platform for managing workloads across on-premises and Azure facilities.
As compelling as all these technologies undoubtedly are, they seem likely to exacerbate telco concern about lock-in. An operator using Microsoft's public cloud as well as its AI tools to write software would look worryingly dependent on it.
While Vodafone is not the only telco that has voiced concern, it is notably bulking up its team of software engineers so that it can be less reliant on third parties. Through retraining and recruitment, it has gained 2,000 since late 2021, bringing the team total to 11,000, and it aims to employ 16,000 when the mission is complete.
Meanwhile, AT&T remains the only Tier 1 telco to have taken the full plunge, opting to run its entire 5G network on Microsoft's technology. "My team currently supports existing systems, and we are rolling out new systems as we speak," said Khalidi. "For more than 18 months, we have been building the platform that runs this today." Everyone else is watching.
Related posts:
— Iain Morris, International Editor, Light Reading
EDUCATIONAL RESOURCES

PARTNER PERSPECTIVES
- content from our sponsors