Microsoft CEO gushes about AI as he prepares to ax 10,000 jobs
Artificial intelligence (AI) appears a lot more valuable to Microsoft than the real thing. Just a few lines after enthusing about "advances in AI," CEO Satya Nadella got around to the main purpose of his memo – informing staff that 10,000 of them at Microsoft would be jobless by the end of March. This is all while Microsoft reportedly plans a $10 billion investment in ChatGPT, the poster boy of "generative" AI. One way or another, the robots may be stealing the jobs.
Tactful, Nadella's memo is not, but most of its details are unsurprising after all the speculation about layoffs at the Seattle-based software giant. The cuts will result in a one-off charge of $1.2 billion at Microsoft due to severance costs, the removal of desk space and what Nadella calls "changes to our hardware portfolio," which has prompted further speculation about where the ax will fall.
Cuts would represent about 4.5% of Microsoft's headcount at the end of June, when it employed 221,000 people worldwide, according to its last annual results filing with the Securities and Exchange Commission. That looks hefty considering Microsoft grew sales and reported nearly $18 billion in net profit for the July-to-September quarter.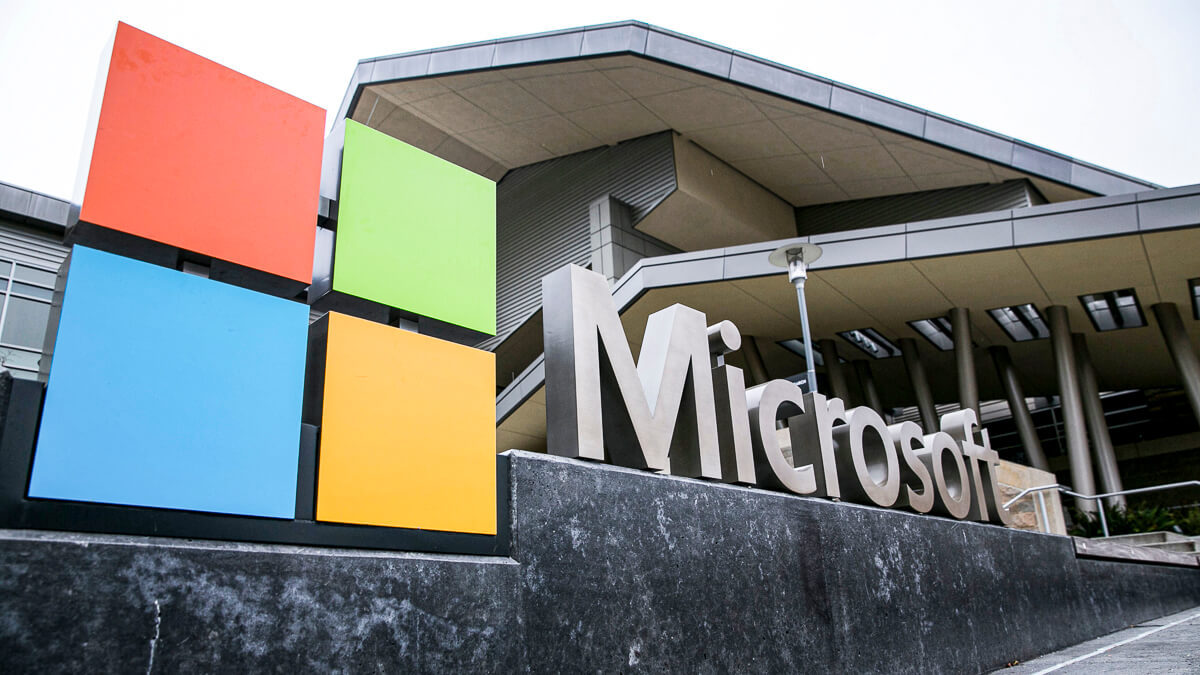 Yes, higher costs meant that was 14% less than Microsoft made exactly one year earlier. But Microsoft is not in the same funk as Meta, whose profits halved for the same quarter after advertising sales fell. Despite this, Nadella is cutting almost the same number of jobs. In November, Mark Zuckerberg, Meta's CEO, warned that 11,000 would ultimately go.
All that said, Microsoft will presumably still have north of 210,000 employees when the heads have stopped rolling. This would be roughly 31,000 more than it had in June 2021 and 48,000 more than the number in June 2020. It is not the only tech giant to have added tens of thousands of people to its workforce amid the pandemic. Amazon finished July with more than 1.6 million employees, up from fewer than 800,000 two years earlier. Facebook had grown from about 45,000 in 2019 to 87,000 when Zuckerberg announced cuts. Between 2019 and 2021, headcount at Google rose by 37,600, to 156,500.
Risky business

Spending cuts would obviously support a splurge on OpenAI, ChatGPT's developer, as AI excitement mounts. But the move would be risky. One of Microsoft's apparent goals with ChatGPT is to integrate its functionality with Office applications and Bing. Microsoft's search engine would then be in a much stronger position to challenge Google, the search engine supremo, or so the theory goes. Not everyone is convinced.
"I continue to think that there is no way that ChatGPT is in a position to replace Google anytime soon," said Richard Windsor, an analyst with Radio Free Mobile, in a blog. ChatGPT is not only "very effective at spreading untruths and misinformation," he writes, but also "needs its data to be frozen in time in order to work properly, which is useless for search." Nor does it have any ability "to deal with the long tail," according to Windsor.
In a separate blog, he interprets "changes to our hardware portfolio" to mean cuts at the unit responsible for HoloLens, Microsoft's contribution to the world of virtual or augmented reality goggles. This is a bad omen for the metaverse and Microsoft's ambitions in that space. As Windsor points out, it also raises questions about the $69 billion bid for gaming company Activision Blizzard, positioned by Microsoft as a building block for the metaverse.
---
Want to know more about 5G? Check out our dedicated 5G content channel here on Light Reading.
---
Microsoft will continue to hire in "strategic areas," Nadella insisted. His immediate mission, as he describes it, is to "align our cost structure with our revenue and where we see customer demand." Today, that might not be in the metaverse, but it's most certainly in the cloud, where Microsoft's various activities generated revenues of $25.7 billion for the July-to-September quarter, up 24% year-on-year.
Nadella's big priority, though, is no secret. As he explains in the opening paragraph of his memo, "the next major wave of computing is being born with advances in AI, as we're turning the world's most advanced models into a new computing platform." For anyone with AI expertise, the outlook is rosy – until the machines start programming themselves.
Related posts:
— Iain Morris, International Editor, Light Reading
EDUCATIONAL RESOURCES

PARTNER PERSPECTIVES
- content from our sponsors