AT&T and Verizon cut 9,400 jobs last quarter
Employees had only just made it back through the revolving doors of the post-pandemic office facility before they were sent spinning outside once again, this time clutching the standard-issue cardboard boxes for those laid off. After adding thousands of employees in the last few years, Big Tech has spotted a downturn and begun hacking into its workforce to preserve margins and keep investors smiling. Yet Big Telecom has been at job cuts for much longer.
Just look at AT&T and Verizon. Back in 2015, when pandemics were confined to sci-fi movies and history, the US operators were able to count 459,150 people across their combined operations at the end of the year. By the end of 2021, 138,150 net roles had vanished. The sale of data centers and media assets removed thousands of jobs from the books, with others sacrificed in the relentless pursuit of efficiency.
In Verizon's case, that seemed to have stopped at the end of 2021, when the company had 118,400 employees on its books. Indeed, by September last year, Verizon's headcount had risen by 1,100. Since then, however, it has dropped back to 117,100. That makes for a net reduction of 2,400 roles in the last three months of the year.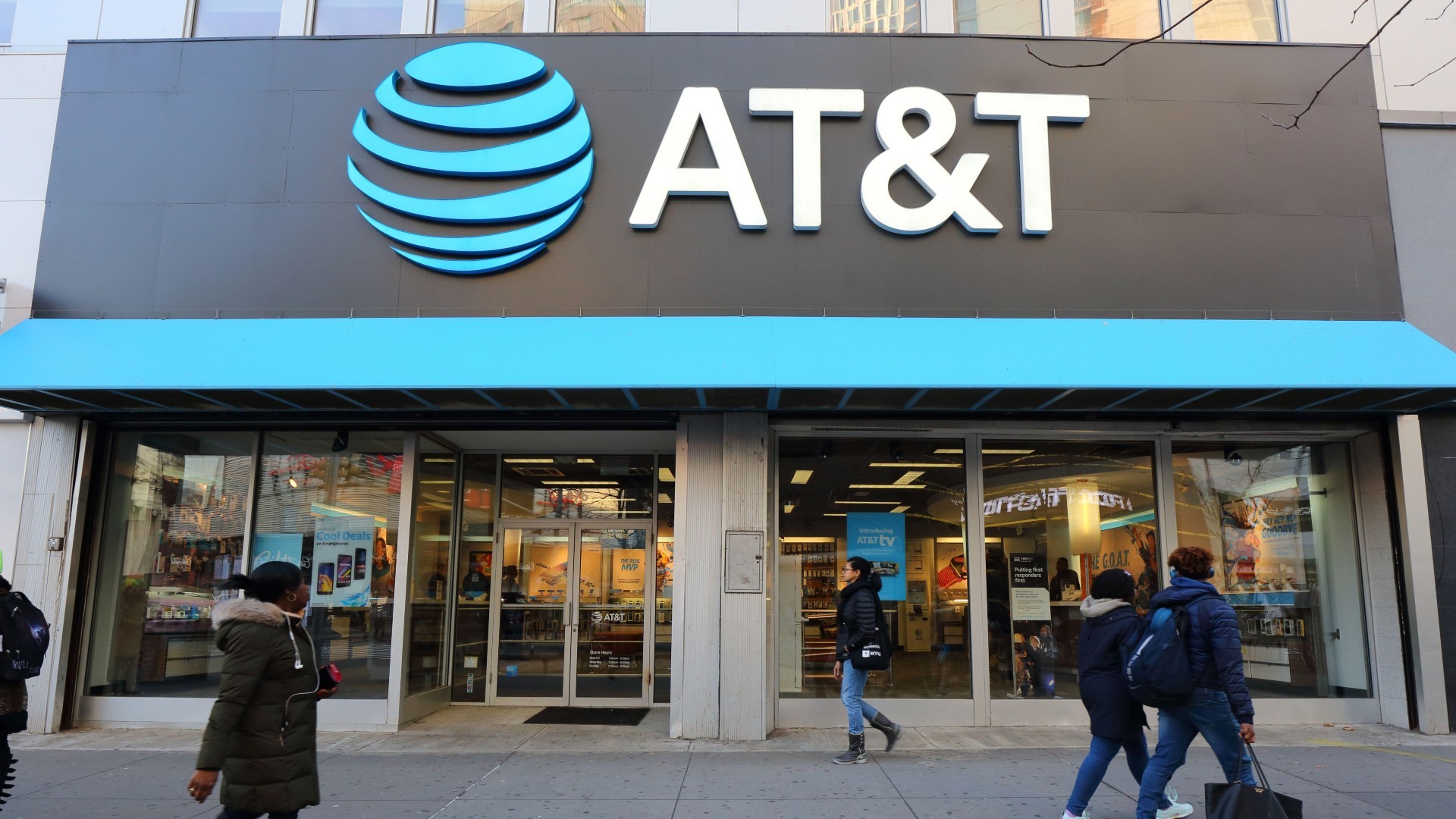 But the damage, from an employee perspective, looks far greater at AT&T. Over the first nine months of 2022, its employee numbers – including discontinued operations – fell by 32,700. AT&T blamed most of that on the divestiture of various media assets, including the Time Warner business (WarnerMedia, as it was rebranded by AT&T) bundled into a joint venture with Discovery in April last year.
Yet even the number of employees at "continuing operations" has fallen by 3,000 over this period, a drop that left AT&T with just 169,900 employees at the end of September. And numbers out today show that headcount subsequently plummeted by 7,000 in the final three months of 2022. This means about 4% of jobs at AT&T disappeared over this period.
Automation nation

The combined net reduction of 9,400 jobs is equal to 3% of the total workforce across the organizations. It also means a staggering 169,750 roles have been eliminated since the end of 2015, nearly 37% of the total. This does not mean all those people will have lost their jobs – with the sale of assets, some will simply have found themselves working for a different employer (initially, at least). But it does represent a massive change in the size and shape of the telco organizations.
AT&T attributes the 7,000 cuts largely to investment in new systems and technologies, a worry in the ChatGPT era for those who fear automation will hollow out the workplace. "Like many companies, we are transitioning to next-generation technologies and the digital economy," said a spokesperson for the operator.
"We are aggressively investing in durable and efficient technologies suited for the future and these changes require adjustments to our workforce," AT&T's spokesperson added. "These decisions are difficult, and we make every effort to do this through attrition, voluntary departures and reskilling efforts." An approach to Verizon had not met with a response at the time of publication.
At both companies, employees are bearing the impact of cost-saving measures. AT&T still carries about $156 billion in net debt, a figure equal to about 3.2 times its annual earnings (before interest, tax, depreciation and amortization). After spending about $27.5 billion on restructuring and write-downs, it reported a net loss of about $7.1 billion for 2022 on revenues of nearly $121 billion. But it also reckons its operating expenses fell by $20.7 billion year-on-year in the final quarter, to $35.7 billion. Impairment charges a year earlier were partly to blame for the high figure back then.
Verizon, meanwhile, is pursuing "run rate savings" of between $2 billion and $3 billion by 2025, CEO Hans Vestberg told analysts on a call this week. "We are focused on further improving the cost structure through greater efficiencies," he said. A new unit, called Verizon Global Services, seems to be all about making the organization more streamlined.
None of this comes as a major surprise given the somewhat bleak economic outlook and inflationary pressure that all companies face this year. But unlike the Big Tech players also cutting jobs, Big Telecom will not have a bigger workforce than it did pre-pandemic after this round of layoffs. And there is little sign of automation and "digitalization" freeing up staff for less mundane work, as technology vendors claim they will. With per-employee revenues up sharply at both AT&T and Verizon in the last few years, the priority looks clear.
Related posts:
— Iain Morris, International Editor, Light Reading
EDUCATIONAL RESOURCES

PARTNER PERSPECTIVES
- content from our sponsors