Verizon CFO talks AI and cable, but stays silent on BlueJeans
Verizon CFO talks AI and cable, but stays silent on BlueJeans
Verizon's CFO raised questions about the promotional pricing strategies employed by Charter and Comcast. But he didn't discuss Verizon's apparent plan to shutter BlueJeans.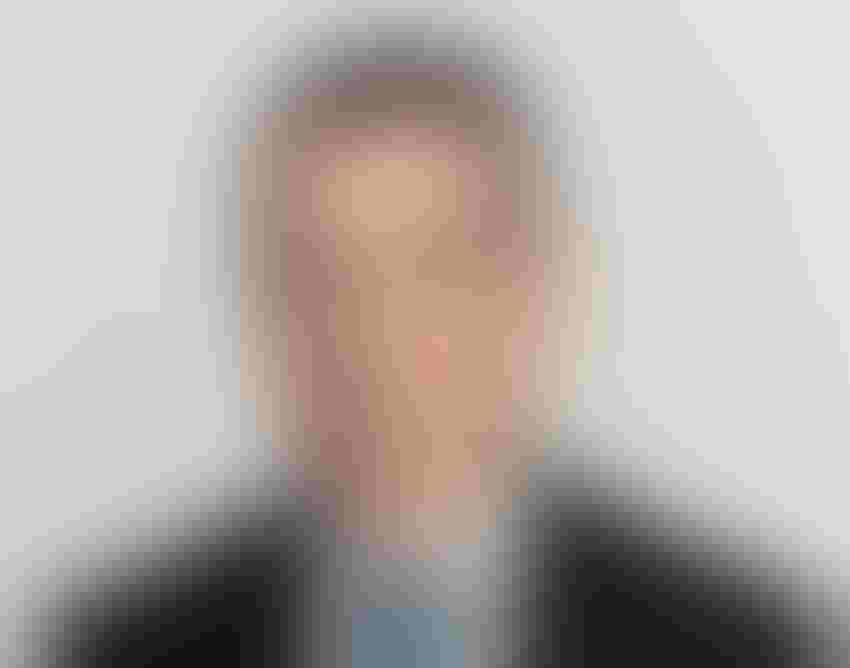 Tony Skiadas.
(Source: Verizon)
Verizon's new CFO said Wednesday that the company is already leveraging artificial intelligence (AI) across a number of different business areas. And he also raised questions about the promotional pricing strategies employed by Charter Communications and Comcast.
But during an appearance at an investor event, Verizon's Tony Skiadas made no mention of what appears to be Verizon's plan to shutter the BlueJeans video conferencing service the company purchased in 2020.
That's not necessarily a surprise. Skiadas is among the new leadership team installed by Verizon CEO Hans Vestberg earlier this year. Vestberg is hoping Skiadas and other new Verizon executives can rekindle Verizon's position in the market following more than a year of stagnation.
The BlueJeans situation
Late Tuesday, 9to5Google reported that Verizon "made the difficult decision to sunset our suite of BlueJeans products," based on emails from the company's video conferencing service. According to The Verge, Verizon officials aren't yet commenting on the topic.
Verizon acquired BlueJeans in the early days of the COVID-19 pandemic, when work and school was forced online. Tami Erwin was the Verizon executive who oversaw the purchase as part of Verizon's business division. But Erwin left the company last year. Sampath Sowmyanarayan was named as her replacement in the fall, but Sowmyanarayan was then shifted from Verizon's business unit and into its consumer unit just a few months later. Today Kyle Malady – Verizon's longtime networking chief – is in charge of Verizon Business, which houses BlueJeans.
Of course, BlueJeans isn't the only company that appears to have cooled as the pandemic recedes. For example, Skift recently reported that virtual events company Hopin was valued at $7.75 billion in 2021 but sold its core assets to RingCentral last week for just $15 million.
The cable MVNOs
During his comments Wednesday at the investor event, Skiadas discussed Verizon's ongoing MVNO partnerships with cable companies including Comcast and Charter. Those partnerships have allowed Comcast, Charter and others to launch mobile services that have taken the US wireless industry by storm in recent years.
However, Skiadas cast some doubt on how the cable companies might increase their share in the coming months and years. "They've been successful with free lines, and we'll see how that goes in year two when the customer gets the surprise in year two," he said in response to a question about cable companies gaining share in the wireless industry.
When asked to elaborate, Skiadas said that "we've seen the movie on free lines and we know how that goes. When a customer gets the bill in month 13, we'll see where it goes. That's my comment on it."
Skiadas is likely referring to promotions such as Charter's Spectrum One that offers 12 months of introductory pricing and then increases pricing thereafter. Those kinds of price increases can cause customers to move elsewhere.
However, Charter officials argued recently that they don't expect much churn among their Spectrum One customers after their first year of service. "These are really good customers," Charter CEO Chris Winfrey said during his company's quarterly earnings call, in response to a question on the topic. "I don't see any reason we'll have difficulty managing through those roll-offs ... I think we've found something that sticks."
It's also worth noting that, according to Bloomberg, Verizon recently announced its third price hike in two years.
Skiadas also sidestepped a question about the wholesale revenues Verizon derives from cable companies like Charter and Comcast – which is noteworthy considering T-Mobile's CEO raised questions about those revenues during his company's recent quarterly conference call.
"We don't talk about any of the economic terms," Skiadas said of Verizon's MVNO deals. "We're very happy with the relationship that we have with the cable companies. It's consistent with our strategy to monetize the network."
The AI factor
Finally, at the investor event, Skiadas discussed Verizon's use of AI technologies. He said the company continues to explore the use of generative AI technologies like ChatGPT alongside other AI functions and services. He said the company is looking at AI to both enhance and improve Verizon's business as well as to cut costs.
Importantly, he said AI will factor into Verizon's newest cost-cutting program to reduce its annual expenses by $2-3 billion in 2025. "We see AI being a part of that," he said.
Skiadas cited three areas where Verizon is already using AI technology. He said the company is using AI technology to analyze its network operations in order to help the company make better decisions on how to run and automate its network. "We think that's huge for us," he said.
Skiadas also said Verizon is using AI in its customer care operation to serve customers more efficiently and effectively. And he said Verizon began using AI in May when it launched its new myPlan pricing options. "AI can provide recommendations for the customer, help them decide quicker. It also helps us monetize as well," he said.
"This is a lever that we can pull to be more efficient and take costs out of the business," he said of AI.
Related posts:
— Mike Dano, Editorial Director, 5G & Mobile Strategies, Light Reading | @mikeddano
Subscribe and receive the latest news from the industry.
Join 62,000+ members. Yes it's completely free.
You May Also Like
---