About Us
On this page you can find information about:
The latest Light Reading editorial calendar
Light Reading -- What we do
Who we are and how to contact us -- Meet the team
Guidance for PR professionals and others wanting to contact the editorial team
Light Reading Editorial Calendar
Each month, Light Reading, in addition to its regular reporting on all that's hot in the communications and caffeine-related beverages sectors, will focus its attention on a particular topic that will generate a number of special features, including video blogs, service provider and analyst interviews, reader polls, pictures and all manner of other content "gubbins."
The aim of these hot topic focus months is to draw attention to different aspects of technology or services trends that are affecting network operators globally.
See the list of topics for the first half of 2018 below, with details of the Light Reading editor who will be leading and coordinating the coverage each month.
Table 1: Light Reading Editorial Calendar 2018: January-June

Topic
Coordinating Editor
Email contact
January
Edge Computing
Mari Silbey
silbey@lightreading.com
February
5G
Dan Jones
jones@lightreading.com
March
Automation
Iain Morris
morris@lightreading.com
April
Public & hybrid clouds
Mitch Wagner
wagner@lightreading.com
May
State of NFV
Iain Morris
morris@lightreading.com
June
Carrier security
TBD
editors@lightreading.com
Source: Albanian tea leaves.
Light Reading -- What we do
Still using that old seven-layer OSI model as the reference architecture for your network?
LOL (as the kids say). That's just so 20th century!
Over the last 12 months, it's become apparent that the world's leading service providers are planning their 21st century buildouts using an entirely new model -- one with only four layers.
Light Reading is devoted to investigating and explaining the four layers of this new model, giving service provider decision makers the prescriptive analysis and advice they need to successfully plan, design and deploy a network fit for 21st century service.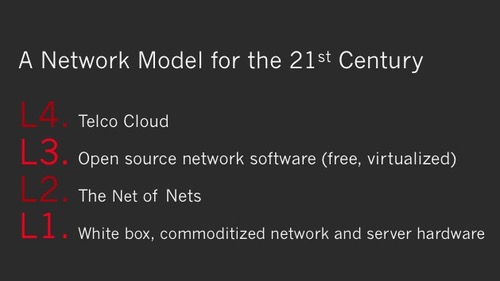 The new four-layer model is as disruptive as the technologies which it describes, and service providers that deploy it correctly stand to save huge amounts in the cost of running their networks, as well as creating a network infrastructure that allows them to reverse the revenue slump that has afflicted their businesses for the last ten years by speedily deploying new high-value services.
Conversely, those who don't get it right are almost certain to be subsumed by more agile competitors and/or the OTT players like Google, Facebook and Netflix.
Layer 1 comprises white box networks built using low-cost, commoditized network and server hardware, designed to support virtualized New IP networks implementing open source code. They're interoperable, heterogeneous, manageable and cheap.
Layer 2, or the Net of Nets, is an emerging trend. Today's communications networks exist as siloed services fiefdoms. Carriers interconnect the networks to deliver basic services like the Internet, but anything more than best effort turns into a painful and expensive mash up. In order for pervasive connectivity, and the profitable digital services of the future to happen, ubiquitously, our industry needs to find ways to seamlessly connect a "net of networks" that offers end-to-end service, together with a consistent customer experience. That's Layer 2, the Net of Nets, and it will be defined as much by business partnerships as technology advances.
Layer 3 is where virtualization lives, and 2016 is the year that the telecom market gets serious about network functions virtualization (NFV) -- putting the pieces into place that will allow them to virtualize the current network and elements, with the goal of automating it and adding "agility" to catch up with the OTT players.
Layer 4, the Telco Cloud, is the most radical level of the model, and is probably going to take another five years for CSPs to build. Among the hurdles that must be overcome before cloudification can take place are re-architecting VNFs, adopting agile approaches, enabling extreme automation, solving vendor disaggregation and some level of virtualization standardization.
Join us as we help define the DNA of the 21st century's new four-layer network architecture!
Who We Are: Meet the Editorial Team (editors@lightreading.com)


Craig Matsumoto
Editor in Chief
Craig Matsumoto is the déjà vu flash that indicates a glitch in the Matrix. He joined in 2002, when New York-based Light Reading was starved for a Silicon Valley editor, even one who wrote his emails in all-caps. Craig left in 2013 for SDxCentral but was lured back to LR in 2017 on the promise of donuts. (He's still waiting.)
Between Light Reading and a seven-year stint at EE Times, Craig has covered optical networking, routers, semiconductors, SDN, NFV, cloud software, containers, and security. He was also a tech reporter and top coffee-brewer for the San Jose Business Journal and a real estate reporter for the Fresno Business Journal. (Motto: "It's 110 degrees outside AGAIN.")
Craig has an engineering and math degree that's probably still in one of those boxes in the garage, along with old handwritten playlists from his days as a volunteer college-radio DJ. A baseball fan with a zealous hatred of the intentional walk, Craig can often be found watching a game on mute, with avant-jazz music on the speakers and a hot cup of coffee in his hands.
Craig is based in San Jose, California.


Ray Le Maistre
International Group Editor
Beats: Service Provider IT (SPIT), fixed broadband, packet-optical, carrier Ethernet, coffee, movies.
Don't be fooled by the weird cod-French surname: Ray's as British as corned beef and bad teeth, despite affecting a sheen of Continental sophistication by his constant references to fancy-dan "proper" coffee. He's even trained as a barista, for god's sake.
Ray joined Light Reading in 2002 shortly after being shown the door and a very long corridor at Total Telecom. He has been in technology journalism since 1988, having worked at Computer Weekly, Communications WeekInternational and Communications International.
A slave to fashion, Ray is never seen in the same outfit twice. When not trawling the malls of Epsom, UK, for the latest in skinny jeans and what-have-you, Ray is often to be heard banging on about SPIT (Service Provider Information Technology), which is also known as TATRTCA (The Acronym That Refuses To Catch On).
As a soccer nut, Ray likes nothing better than cheap jibes about Manchester United. If you bump into him at a trade show, be sure to make some remark about prawn-sandwich-eating supporters or similar -- he'll love it!


Curtis Franklin
Security Editor
Curtis Franklin, Jr. is Light Reading's editor for security and similarly spooky, scary topics. He's also leading a new site for Light Reading called "Security Now."
Curtis has been writing about technologies and products in computing and networking since the early 1980s. He has contributed to a number of technology-industry publications including Dark Reading, InformationWeek, Enterprise Efficiency, ChannelWeb, Network Computing, InfoWorld, PCWorld, HowStuffWorks, and ITWorld.com on subjects ranging from enterprise security to mobile enterprise computing and how insecticides actually kill things.
Curtis is the author of hundreds of articles, the co-author of three books (including Cloud Computing: Technologies and Strategies of the Ubiquitous Data Center), and has been a frequent speaker at computer and networking industry conferences across North America and Europe. A new book on cloud security, sure to be a best-seller, is currently in the works.
When not writing, Curtis is a painter, photographer, cook and multi-instrumental musician. He is active in amateur radio (KG4GWA), running, hiking, stand-up paddleboarding, and is a certified Florida Master Naturalist.


Carol Wilson
Editor-at-Large
Beats: Services, SDN, NFV, NHL (National Hockey League).
After a quarter of a century covering telecom, what Carol doesn't know about the industry can't even be Googled. Carol's CV, which is available as a partwork, includes spells at Telephony, Interactive Week and The Net Economy. She was also the founder of a telecom news website, BroadbandEdge. Prior to covering telecom, she covered higher education, business, politics, the arts and sports for publications in North Carolina and Wisconsin. [Ed note: Is there such as thing as the arts in Wisconsin, technically speaking?]
Now working for Light Reading from her home aviary with faithful dog Puck as her executive assistant and personal trainer, Carol welcomes feedback from her readers, particularly if they shout "Go Heels!" in her face at any given trade show.
In her current role, Carol is the link between the editorial team and other parts of the Light Reading empire, particularly events. As part of her brief, she is the Dean of the Light Reading University, so if you were wondering about the outfit, now you know.


Dan Jones
Mobile Editor
Beats: 4G LTE, 5G, small cells, "connected cars," devices. And hats.
Dan is to hats what Will.I.Am is to ridiculous eyewear. Fedora, trilby, tam-o-shanter -- all have graced the Jones pate during his career as the go-to purveyor of mobile essentials.
But hey, Dan is so much more than 4G maps and state-of-the-art headgear. Before joining the Light Reading team in 2002 he was an award-winning cult hit on Broadway (with four "Toni" awards, two "Emma" gongs and a "Brian" to his name) with his one-man show, "Dan Sings the Show Tunes."
His perfectly crafted blogs, falling under the "Jonestown" banner, have been compared to the works of Chekhov. But only by Dan.
He lives in Brooklyn with cats.


Iain Morris
News Editor
Beats: EMEA coverage, news cycle management, soccer correspondent.
Iain Morris joined Light Reading as News Editor at the start of 2015 -- and we mean, right at the start. His friends and family were still singing Auld Lang Syne as Iain started sourcing New Year's Eve UK mobile network congestion statistics.
Prior to boosting Light Reading's UK-based editorial team numbers (he is based in London, south of the river), Iain was a successful freelance writer and editor who had been covering the telecoms sector for the past 15 years. His work has appeared in publications including The Economist (classy!) and The Observer, along with a variety of trade and business journals. He was previously the lead telecoms analyst for the Economist Intelligence Unit, and before that worked as a features editor at Telecommunications magazine. Iain started out in telecoms as an editor at consulting and market-research company Analysys (now Analysys Mason).


Sarah Thomas
Editorial Operations Director
Beats: Mobile, SPIT, Services (Unified comms, WebRTC, etc.), travel and recreation.
Sarah Thomas's love affair with communications began in 2003 when she bought her first cellphone, a pink RAZR, which she duly "bedazzled" with the help of superglue and her dad.
She joined the editorial staff at Light Reading in 2010 and has been covering mobile technologies ever since. Sarah got her start covering telecom in 2007 at Telephony, later Connected Planet, may it rest in peace. Her non-telecom work experience includes a brief foray into public relations at Fleishman-Hillard (her cussin' upset the clients) and a hodge-podge of internships, including spells at Ingram's (Kansas City's business magazine), American Spa magazine (where she was Chief Hot-Tub Correspondent), and the tweens' quiz bible, QuizFest, in NYC.
As Editorial Operations Director, a role she took on in January 2015, Sarah is responsible for the day-to-day management of the non-news content elements on Light Reading.
Sarah received her Bachelor's in journalism from the University of Missouri-Columbia. She lives in Chicago with her 3DTV, her iPad and a drawer full of smartphone cords.
Away from the world of telecom journalism, Sarah likes to dabble in monster truck racing, becoming part of Team Bigfoot in 2009.


Alan Breznick
Cable/Video Practice Leader
Beats: Cable and video infrastructure and services. His middle name is DOCSIS.
Alan Breznick is a business editor and research analyst who has tracked the cable, broadband and video markets like an over-bred bloodhound for more than 20 years.
As a senior analyst at Heavy Reading for six years, Alan authored numerous reports, columns, white papers and case studies, moderated dozens of webinars and organized and hosted more than 15 -- count 'em -- regional conferences on cable, broadband and IPTV technology topics. And all this while maintaining a summer job as an ostrich wrangler.
Before that, he was the founding editor of Light Reading Cable, transforming a monthly newsletter into a daily website. Prior to joining Light Reading, Alan was a broadband analyst for Kinetic Strategies and a contributing analyst for One Touch Intelligence.
He is based in the Toronto area, though is New York born and bred. Just ask, and he will take you on a power-walking tour of Manhattan, pointing out the tourist hotspots and the places that make up his personal timeline: the bench where he smoked his first pipe; the alley where he won his first fist fight. That kind of thing.


Mitch Wagner
West Coast Bureau Chief
Beats: SDN, NFV, Telco Data Center, routers, colored foods (such as "green rice").
San Diego-based Mitch Wagner is many things. As well as being "our guy" on the West Coast (of the US, not Scotland, or anywhere else with indifferent meteorological conditions), he's a husband (to his wife), dissatisfied Democrat, American (so he could be President some day), nonobservant Jew, and science fiction fan. Not necessarily in that order.
He's also one half of a special duo, along with Minnie, who is the co-habitor of the West Coast Bureau and Light Reading's primary chewer of sticks, though she is not the only one on the team who regularly munches on bark.
Wagner, whose previous positions include Editor-in-Chief at Internet Evolution and Executive Editor at InformationWeek, will be responsible for tracking and reporting on developments in Silicon Valley and other US West Coast hotspots of communications technology innovation.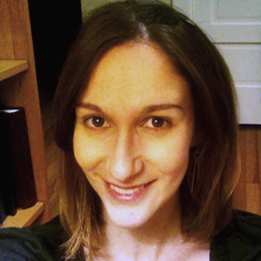 Mari Silbey
Senior Editor, Cable/Video
Beats: Cable, Video, Gigabit Cities, fixed broadband.
Mari Silbey is a senior editor covering broadband infrastructure, video delivery, smart cities and all things cable. Previously, she worked independently for nearly a decade, contributing to trade publications, authoring custom research reports and consulting for a variety of corporate and association clients. Among her storied (and sometimes dubious) achievements, Mari launched the corporate blog for Motorola's Home division way back in 2007, ran a content development program for Limelight Networks and did her best to entertain the video nerd masses as a long-time columnist for the media blog Zatz Not Funny. She is based in Washington, D.C.


Kelsey Ziser
Editor, Upskill U & Senior Editor, Light Reading
Beats: SD-WAN, IoT, big data analytics, SDN, NFV, smart grid and public cloud.
Kelsey Kusterer Ziser is editor and host of Light Reading's Upskill U website, and covers SD-WAN, IoT, big data analytics, virtualization, smart grid and public cloud for Light Reading proper.
Kelsey studied journalism and mass communication with a second major of Spanish at the University of North Carolina at Chapel Hill, but her interest in the telecom world started with a PR position at Connect2 Communications. Her drive for communicating the impact of new technology translated into a communications position at the FREEDM Systems Center, a smart grid research lab at N.C. State University. While at FREEDM, Kelsey orchestrated the center's webinar program which crossed multiple college campuses and covered research projects like cybersecurity in the smart grid and the center's smart solid-state transformer.
Outside the office, Kelsey can be found riding her ancient second-hand road bike through downtown, lagging behind the peloton of hipsters on fixie bikes. As a typical North Carolinian, Kelsey also stays busy waging an ongoing, fruitless battle with squirrels in the attic and snakes in the compost pile while shouting her go-to catch-phrase, "Nature! Get it off!" Kelsey actually quite enjoys the outdoors as well as black coffee, any movie about space, crafting and hoarding houseplants.


Paul Rainford
Copy Desk Chief and Assistant Editor, Europe
Beats: Ensuring quality of published content, EMEA news, industry silly names, British quirks.
Based on the Isle of Wight, a rocky outcrop off the English coast that is home only to a colony of technology journalists and several thousand puffins, Paul has worked as a copy editor and sometime writer since the age of William Caxton, covering the design industry, D-list celebs, tourism and much, much more.
During the nougthies he took time out from his page proofs and marker pens to run a small hotel with his other half in the wilds of Exmoor. There he developed a range of skills, including carrying cooked breakfasts, lying to unwanted guests and stopping leaks with old towels.
Now back, slightly befuddled, in the world of online journalism, Paul is thoroughly engaged with the modern world, regularly firing up his VHS video recorder and sending text messages to strangers using a chipped Nokia feature phone.


Eryn Leavens
Special Features and Copy Editor
Beats: Ensuring quality of published content, WiCipedia, Animals With Phones, avocado toast.
Eryn Leavens, who joined Light Reading at the end of January 2015, attended the School of the Art Institute of Chicago before earning her BA in creative writing and studio arts from Hampshire College in Amherst, Mass. She also completed UC Berkeley Extension's Professional Sequence in Editing.
She stumbled into tech copy editing after red-penning her way through several Bay Area book publishers, including Chronicle Books, Counterpoint Press/Soft Skull Press and Seal Press. She spends her free time lifting heavy things, growing her own food, and throwing bowls on the pottery wheel. She lives in Alameda, Calif., with two cats and two greyhounds.


Daniel Allen
Head of Video
Daniel Allen leads video production, strategy and distribution for Light Reading. With team members in New York, London and China, Light Reading Video travels the world to speak with the technologists and business leaders shaping next-gen networks.
Daniel has a broad knowledge of B2B marketing and the latest developments in cloud, virtualization and enterprise IT. He is an experienced videographer and editor and began his career at PBS, where he produced news and arts-related documentaries for broadcast.


Pierre Landriau
Head of Video, EMEA
Pierre Landriau, a.k.a. "Le French Producer Extraordinaire," knows his way around B2B video marketing after working at three major UK publishing companies; Haymarket, UBM and now Informa. But don't let this B2B pedigree blind you to his innate coolness: He maintains he's on IMBD and once somehow wormed his way into MTV for a day or two. Quotes: "I can edit this with my eyes closed." "Sorry I missed that, my eyes were closed." "Wait, which airport did I come from again?"


Tien Fu
Senior Creative Video Producer
Tien Fu joined Light Reading on the understanding he could translate some emails and help the video team communicate with clients. Unfortunately he is from Taiwan and doesn't speak either English or Mandarin too well. He did go to some film school in New York and claims to be "slightly above average" in video production skills, so Light Reading thought having him around would add some glamor and wouldn't hurt anybody. A typical day would find him juggling three different video projects while arguing why Dunkirk is not that good a movie. On a bad day… well, let's just not go there.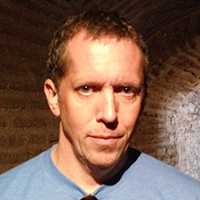 Stephen Saunders
Founder
Saunders began his publishing career as a journalist before launching Light Reading in 2000, followed in short order by Heavy Reading (www.heavyreading.com) and Dark Reading (www.darkreading.com). This triptych of online startups covering telecommunications news, telecommunications research and security news, respectively, were acquired by UBM in 2005 for $33 million - a record for a tech publishing startup, at the time or since.
Saunders then bought Light Reading and Heavy Reading back from UBM in January 2014.
In the intervening years (2008 – 2013), Steve founded Internet Evolution, a groundbreaking (and window-shaking, and fist-shaking), award-winning, global, online community dedicated to investigating the future of the Internet.
In March 2008, Saunders was inducted into Min's Digital Media Hall of Fame.
In April 2009, he was named to the No. 2 spot on Folio magazine's Folio 40 ranking of magazine industry influencers and innovators, one ahead of President Barack Obama. The magazine subsequently revised the list following a public outcry, demoting Saunders to the No. 3 spot (true story).
He was named Min's Marketer of the Year in September 2010. No outcry ensued.
Since reacquiring Light Reading, Saunders has refocused the publication on the business and societal implications of next-generation technology. As a result of this shift, the site's audience has more than doubled in the last two years to almost 500,000 unique monthly visitors from around the world.
Saunders is the Founder and serves on the board of the New IP Agency (NIA), a not-for-profit independent initiative providing information, education, analysis, community services and testing to support and accelerate the development of a global economy based on open, advanced, virtualized IP networks.
In the last 25 years, Saunders has won more than 100 awards for journalism and publishing, an industry record.
Saunders is the author of three more books than you: The Data Communications Gigabit Ethernet Handbook (McGraw-Hill, 1998), The McGraw-Hill High-Speed LANs Handbook (McGraw-Hill, 1995) and The True Story of King Arthur (48hourbooks, 2009). Gripping reads, all. Especially the last.
Meet the Heavy Reading Analysts (analysts@heavyreading.com)
For the biographies of the Heavy Reading analysts -- you know, the really clever folks -- please click on this link.
Sales/Marketing (sales@lightreading.com)
To reach Light Reading's sales and marketing team, please send an email to sales@lightreading.com with your request.
Guidance for PR professionals and others wanting to contact the editorial team
If you work in the industry and have a hot tip about breaking news in the global communications market, please email us at editors@lightreading.com.
Likewise, if you're at an industry event, conference, meeting, party, and you have any pictures you'd like to share with us (for publication on the site), please do get in touch.
If you work in public relations or any other media outreach role, here are some ways you can improve your hit rate and make our lives easier:
Is Light Reading really the suitable publication for your company/client? Take a look at what we write about on the site -- is it the right fit? Be sure before you contact us or you may quickly be labelled a time-waster and subsequently ignored.
If Light Reading really is the publication of your company/client's dreams, do not: send an email without a subject line (we will delete it); send an attachment (PDF, etc.) unless asked to do so (for example, if you offer us a picture and we accept); send an email that begins "Dear xxx," or "Dear blogger." Ugh!
Instead, send us an email with your message/press release pasted into the body of the email so we can read it easily. It's simple! You could even put a short message at the beginning to tell us why you think it's of interest to the Light Reading community -- if you care, then it's more likely we will too.
And remember people, it's only an embargo if we agree to it -- without prior agreement, everything interesting (and, just occasionally, we do get something interesting) goes straight onto the site.