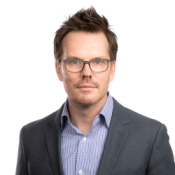 9/9/2011

Comment (15)

1:35 PM -- Light Reading never closed.

That's really my memory of Sept. 11, 2001. My colleagues in the Manhattan office, just a few blocks from the Twin Towers, a few blocks from those suffering at the center of Hell; I was a thousand miles away in Texas with two TVs on and a radio in my ear trying to figure out what to do next. Every morning since I hop out of bed a little earlier than I used to and I listen to the news.



My friend and former editor Paul Kapustka was in Atlanta on Sept. 11 covering, of all damn things, the Networld + Interop conference. With planes grounded and air travel halted over the next few days, Paul filed a couple of stories, said, "screw all," rented a car and pointed it toward his Burlingame home. For five days it was just Kaps, a Mazda 6 and a lot of open road.



If you happened to see our website that horrible day -- and the next, and the next -- you saw that the Light Reading team, including those in downtown Manhattan, kept writing. We kept commenting. We kept answering the phones and passing along anything we helpful we could, even though we were (and still are) woefully ill-equipped to be offering perspectives on national security threats.



I took a couple of calls that day that started with people crying into the phone. No hello. No "How dare you say that about my company!" Just sobbing. One call wasn't from a friend or coworker, just a reader who knew where our headquarters was on Leonard Street, feared the worst and needed to say something to someone. And my phone was still working.



Throughout Sept. 11 and the days that followed I spoke with Steve Saunders and Peter Heywood -- the founders of Light Reading -- and Scott Raynovich -- Light Reading's last editor-in-chief -- about what had happened and what should happen next. I never thought for a second that Light Reading would cease operations. And if I've never said what it was like working with that group during that strange time, here's the short version: When the world was at its worst, they were at their best. Period.



So, anyway, we never closed and though we couldn't bring you the images, video and visceral coverage that other outlets could, we do have a modest list of articles, newswires and a special column you should read, if you're so inclined to relive some part of Sept. 11, 2001.



It struck me how, a decade later, the message board -- the 400-plus comments readers left following our first post-attack story -- is still a raw nerve. This site was the first to let this industry speak its mind and that feistiness, that water-cooler vibe, is preserved in these stories. Fair warning: We didn't patrol the boards that carefully on that horrifying week. Be aware there might be some salty language and some real donkeys in that message pile. But there are some gems in there, too, and those mean a lot to me because they came from you, the ones that keep us going.



My hope is that you'll use this board or one of the ones attached to the stories below to say hello and, if you were reading this site on that day, remind us what you did that day and share whatever you like. (Well, within reason. No donkeys, please.) If you have never left us a video comment, we'd love for you to do that, too. It is nice to put a face to the name.



What kept me going during the eerie, soul-crushing weeks that followed Sept. 11 was the connection to some purpose. Then, like now, the obligation to help you get through your day is what helps me get through mine. It's a joy as much as an obligation and I'm glad I'm here and that you still consider us a valuable part of your day.



It hurts to look back. But I'm glad we never closed.
— Phil Harvey, Editor-in-Chief,
Light Reading

(15) |