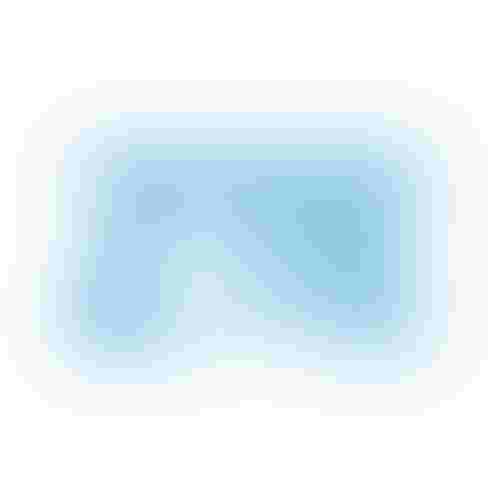 ZTE is making significant investments in 5G technologies. Key to its strategy is a comprehensive set of ToB 5G Private Network services that the company plans to deliver through operators. In a recent interview with Light Reading, Wang Weibin, Chief Scientist of CCN Network Planning at ZTE, discussed the strategy.
1. Please explain ZTE's 5G Private Network strategy, its benefits to end customers, and how customers gain access to services.
A major part of ZTE's 5G strategy is to deliver innovative "Private Network as a Service" offerings. Our Simple Planning workflow is based on service templates, all-scenario Precise Deployment, and end-to-end ToB O&M. With this approach, ZTE can help operators easily provide industrial customers with tailor-made private network services and explore new market opportunities.
We are targeting 5G private network services to industrial customers. Those customers do not need to understand complex networks in order to leverage the services. As long as they provide application scenarios and cost budgets, operators can use templates to design private networks tailored to their needs. ZTE's all-scenario private network enables automatic and accurate deployment, allowing industrial customers to obtain private network services with one-stop Order-to-Service simply and efficiently.
2. What is the strategy behind the service templates and what do they help customers accomplish?
ZTE has carried out extensive research in the ToB market, covering Smart Factory, Smart Grid, Smart Coal Mine and Smart Healthcare. We accumulated more than 100 private network service templates to allow easy replication of experiences and practices. We expect experience replication will enable more enterprises and market verticals to leverage new technologies.
3. What are some hardware deployment modes and component functions that can be customized and tailored for a customer's specific industry?
Different enterprises have different scale, functions and security requirements. ZTE provides an all-scenario private network solution, which is customizable.
With respect to hardware, we provide devices with a different footprint for different environments, from a central data center to the edge. Devices include x86 servers, all-in-one cloud and network cabinets, single-server i5GC and board-level embedded MEC.
With respect to the software, functions can be combined in different service scenarios. Besides deploying ICT components such as i5GC/iIMS/machine vision/cloud AGV, enhanced functions such as TSN/5G LAN are available on demand to meet network deterministic requirements in industrial control scenarios.
In deployment mode, the solution supports sliced private networks, hybrid private networks, and standalone private networks. Enterprises with requirements for low latency and isolation, can leverage the sliced private network based on the public 5G network. For enterprises requiring that data remain within their campus, hybrid private networks are available. In addition, the UPF can be deployed in the campus. Scenarios with high security and isolation requirements are best served with on-premises private 5G networks.
4. What are some examples of 5G Private Network services already in use?
So far, ZTE's private network solutions and products have been widely used in the industry. Nearly 100 5G industry scenarios have been explored around the world, involving power grid, ports, mining, manufacturing and education.
As an example, In China ZTE helped Dahaize Coal Mine deploy an on-premises i5GC using 700M+2.6G 5G spectrum to support automated operations underground to ensure production safety and personnel safety. Advantages of this approach are small footprint, low power consumption and simple O&M, which reduced construction costs.
ZTE also helped SANY Group deploy a dedicated 5G core network, BBU, MEC, and industry applications in an all-in-one cloud-network cabinet. The private network provides deterministic SLAs for automated production.
5. Looking ahead, how will 5G Private Networks change how companies do business?
The 5G private network is key to digital transformation in the industrial infrastructure space. Combining 5G technologies with industrial applications can drive industry innovation, improve production capacity and reduce carbon emissions. It requires less staffing and improves the working environment.
For instance, machine vision can be used with a 5G private network to perform intelligent quality inspection of products and production equipment, lowering labor costs and improving quality inspection efficiency.
5G networks also can support robots using HD video to provide automatic management of a campus. In yet another example, digital twins of production lines can be constructed by collecting data from equipment in real time for debugging, environment optimization and cost reduction.
This content is sponsored by ZTE.
Subscribe and receive the latest news from the industry.
Join 62,000+ members. Yes it's completely free.
You May Also Like
---