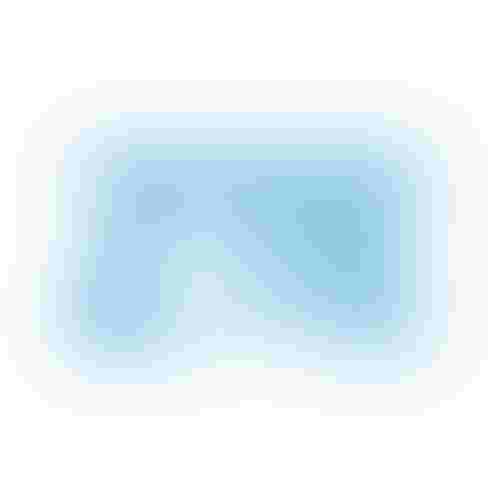 ZTE's 5G Common Core strategy involves working with operators and technology partners to meet the fast-growing needs of various industries. In a recent interview, Mr.Chen Xinyu, President of Cloud & Core Network Products, Vice President of ZTE Corporation, explained how the company leverages partnerships and integration with multiple vendors to promote the commercial deployment of 5G SA network, thus to improve the digital economy.
1. Would you explain ZTE's 5G Common Core network strategy?
ZTE 5G Common Core has been commercially deployed in 2G/3G/4G/5G NSA and 5G SA networks globally. According to industry global mobile core network analysis report, ZTE's 5G core market share ranks No.2 in the world until the fourth quarter of 2021. As 5G growth has spilled over to verticals, ZTE has been strengthening 5G core solutions in the key fields of E2E slicing, R16 enhancements (5G LAN, 5G TSN, URLLC), Edge UPF/MEC and lightweight i5GC (industry 5GC).
These enhancements help operators and industries meet the diversified and fast-growing requirements of vertical markets. ZTE also has improved the portability and flexibility of Common Core for public cloud deployment and SaaS applications, making it possible for industry users and small operators to obtain core network services to boost their businesses.
2. What is the effect of full cloudification on your customers' businesses? How does it advance their business strategies?
ZTE 5G Common Core provides full cloudification and open architecture based on SBA (Service Based Architecture) and Cloud Native to simplify 5G network deployment and operation. ZTE is devoted to cooperating with global operators and industry partners to accelerate 5G commercial launch, enabling digital transformation for the whole industry chains.
Full cloudification, enabling agile response to new 5G requirements.
ZTE 5G NFs in Common Core are decomposed into multiple services and microservices independently. Each micro service is defined as a self-contained and independent application service free of external dependencies and capable of independently developed features, fixing bugs, and upgrading versions. These are available to partners and customers on demand.

ZTE 5G Common Core can be deployed on VMs, VM-based containers, and Bare-Metal containers by combining OpenStack and Kubernetes management engine. The mixed deployment provides convergent IaaS and PaaS management views, and consistent management experiences.

Stateless architecture, with service and data separation, guarantees the best availability of data even when the hardware or software crashes.

Continuous integration and development enable seamless integration of "Development Domain + Operation Domain" and full life-cycle management of network slices or network services, providing closed-loop control, continuous integration, delivery and optimization for development, design, testing, deployment, monitoring and assurance.
Open Architecture, Accelerating the Mature Implementation of 3-Layer Decoupling
ZTE helps customers improve multi-vendor integration capability quickly. We can provide design, deployment, tests and verification of multi-layer software and hardware integration based on mainstream cloud platforms, such as Hypervisor, VIM, SDN, VNF and MANO, and make the system run efficiently. The partnership with Red Hat enables ZTE's VNF services to seamlessly interconnect with the third-party hardware and apps, as well as the Red Hat OpenStack Platform. ZTE 5G Common Core has already passed VMware certification.

Operators can select cloud platforms freely across public, private and hybrid cloud environments. We provide a cost-efficient scale-out/in solution for public and private clouds, respectively. 5G Common Core can be placed in the public cloud at peak times and scaled down while the demand slows. ZTE, together with China Telecom, has deployed the industry's first dedicated i5GC in the public cloud.
Large-scale 5G SA network commercial experience.
ZTE, together with other vendors, helps China Mobile build the largest commercial 5G SA network in the world, and accumulates large-scale commercial experience. ZTE offers Common Core Solution to deploy ToC and ToB networks, the resource pool is shared and the 5GC NFs are separated logically, greatly improving the resource utilization ratio and reducing the investment cost.
3. How does ZTE envision 5G Common Core will help shape the future of the enterprise?
For operators and industry customers, ZTE has launched the i5GC product to achieve dedicated private network, physical isolation, ultra-high bandwidth/ultra-low latency and deterministic SLA. It provides various physical forms for different industries. The simplest one is using one server to deploy the lightweight core network to meet the low-cost network construction. In an industry scenario requiring reliable disaster recovery and high throughput, the standard form is recommended for deployment. For a large campus requiring integrated cloud and network, the cloud-network cabinet is the best choice. ZTE i5GC not only provides the basic 5G connectivity, but also enhances the capability over "connection", such as multi-access of 5G/4G/NB-IoT, data and voice convergence, and ultra-high reliability.
Compared with the traditional and separate construction approach, this product will form an overall advantage in function, deployment, provisioning, and O&M, so it will become an important solution for constructing the exclusive private network, facilitating the digital transformation, and intelligent manufacturing demonstration factory.
5G Common Core accelerates the implementation of 5G in various industries with the capability of simple, open, reliable and agile deployment. Besides improving the automation and intelligence of 5G SA networks, this approach also improves overall economic efficiency.
ZTE positions itself as the builder of the digital economy, and provides products and technologies for the industry. ZTE adheres to the principle of "co-existence & empowerment, brand-new & opening-up," and works with our global partners to further explore 5G and leverage it to promote the prosperity of the digital economy.
This content is sponsored by ZTE.
Subscribe and receive the latest news from the industry.
Join 62,000+ members. Yes it's completely free.
You May Also Like
---