Wireless's Next Frontier: 5G-Advanced Meets the Hangzhou Asian Games
Wireless's Next Frontier: 5G-Advanced Meets the Hangzhou Asian Games
A 5G-Advanced base station near China Mobile Zhejiang company. 5G has performed well in China since commercialization began four years ago, and after three years of development 5G-Advanced is rapidly moving out of the planning stages and into application. #Sponsored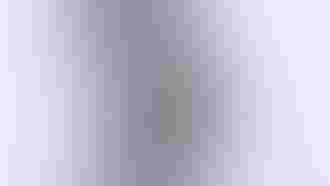 On September 14, the eve of the Hangzhou Asian Games, I joined a media tour of China Mobile Zhejiang and Huawei's 5G-Advanced demonstration area. This "Smart Zhejiang 10 Gbps City" showcased many new applications like 10 Gbps downlink, glasses-free 3D, Passive IoT, and RedCap, as well as the world's first 5G-Advanced 10 Gbps route.
Wei Qiang, Planning Technology Dpt. GM of China Mobile Zhejiang, said: "We are entering a new era as we move from 5G to 5G-Advanced. China Mobile Zhejiang will continue to drive innovation, integrate technology and production, and ensure attendees of the Asian Games have the best smart and intelligent experience."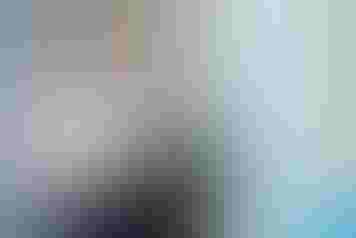 Wei Qiang, Planning Technology Dpt. GM of China Mobile Zhejiang, addressing the media
What I Saw: From Vision to Implementation, the Latest 5G-Advanced Experience
I have spent years following China Mobile Zhejiang's innovations in mobile communications networks. During that time, I've seen the company become both a global benchmark for success in 5G and a leader in China's 5G network development. It has made outstanding achievements in multiple fields from its ecosystem and applications, to its operations, networks, and technological advancements. China Mobile Zhejiang says it has already deployed more than 130,000 5G sites and is currently serving 35 million 5G users. 5G accounts for 63% of its traffic, making it the largest provider of 5G services in China.
I was told that China Mobile Zhejiang, together with Huawei and other industry partners, lead the implementation of multiple 5G-Advanced network verification tests in Hangzhou. This technology has been applied to multiple scenarios. Innovation and capability building for 5G-Advanced is accelerating.
In March, China Mobile Zhejiang's 5G-Advanced 10 Gbps site verification tests achieved a single-user peak rate over 10 Gbps. In April, the company delivered the world's first 5G RedCap application, together with a full series of glasses-free 3D services in three cities of the province (Hangzhou, Ningbo, and Jinhua). In May, they launched the world's first demonstration route for premium 5G- Advanced experience, achieving peak rates of 10 Gbps for the entire area stretching from the city's Olympic Sports Center to its Asian Games Village. But how do China Mobile Zhejiang's public 5G- Advanced networks and applications actually perform? I visited two places to find out.
The media gathering at China Mobile Zhejiang's exhibition hall
My first stop was the China Mobile Zhejiang's exhibition hall where I saw two particularly impressive applications. The first was the glasses-free 3D TV series and variety shows at the Migu Aikan 3D video zone. I was told by the end of the next year, multiple glasses-free 3D mobile phones will be released. The second set of applications was China Mobile Zhejiang's "pre-sensing" and "fast response" features that they were showcasing at a booth. These applications combine 5G-Advanced and AI and were being used to ensure network stability at the 56 venues of the Hangzhou Asian Games.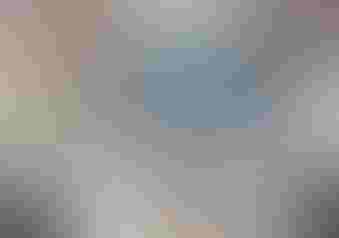 A tour of China Mobile Zhejiang and Huawei's joint 5G-Advanced 10 Gbps route
My second "stop", was a minibus arranged for us so that we could experience the 5G-Advanced pilot route that delivers 10 Gbps rates. The minibus took us from China Mobile Zhejiang's exhibition hall, down Pinglan Road, through Bo'ao Tunnel, and then on to Guanlan Road. During the one-hour drive, I got average downlink rates of 5 Gbps, and a peak rate close to 10 Gbps. That is about 10-times higher than I could get with 5G alone. This high-quality 10 Gbps network has given Hangzhou one of the fastest networks in the country.
I also tried out a bunch of different applications during the ride. We could see the lightweight RedCap-enabled security cameras being used for the Hangzhou Asian Games. There were also small, passive IoT terminals that generally don't need their own power supplies. These terminals can be used in electric vehicles to constantly monitor battery temperatures. The ones we saw were being used by YTO Express's logistics vehicles. We were also told about how IoV enabled with harmonized communication and sensing (HCS) was making network traffic smarter for the Asian Games Village.
A China Mobile Zhejiang representative told us that the 5G-Advanced HCS can be used to monitor drone routes and altitudes and issue warnings when they deviate from their flight plans or fly too low. This makes low-altitude drones easier and safer to use. After the visit, I began to wonder. How long will it be before 5G- Advanced moves from these pilots to actual implementation? The Hangzhou Asian Games have already become a record-breaking sporting event, in part because of this question. It was at these Games that China Mobile Zhejiang and Huawei jointly launched China's first ultra-dense 2.6 GHz+4.9 GHz 5G network to meet its ultra-large capacity requirements.
The smart key event assurance (KEA) solution was deployed at the Games' 48 venues. Based on digital twins and AI technologies, this solution improves network assurance for big events, provides "pre-sensing" before events, and increases the accuracy of network risk predictions. The venues were also given equipment rooms capable of AR-enabled inspection that shorten inspection times from 30 minutes to just 10.3D venue displays were also being used to monitor network operations in real-time, helping staff quickly catch and respond to network emergencies. Combined with indoor environment positioning, the AR technologies are used to visualize the root causes of faults. Troubleshooting efficiency jumped 50% at these venues.
Multiple glasses-free 3D devices showcased during the tour
According to Wei, the 5G-Advanced pilot network delivered brand-new experiences to the organization committee, sponsors, participants, and audiences of the Hangzhou Asian Games.
A full series of 3D immersive interactive experience applications and XR e-Sports games were provided to enhance viewers' experience. Digital applications based on Redcap and Passive IoT improved security and logistics. The village's HCS IoV system improved collaboration between the pedestrians, vehicles, and roads. And, the 5G- Advanced low-altitude sensing system in the Olympic Sports Center was used to track low-altitude drones, making the Games more secure than ever.
In 2024, China Mobile Zhejiang plans to capitalize on developing industry applications to expand their 5G- Advanced services in the cities of Ningbo and Jinhua and explore other large-scale application scenarios.
Du Yeqing, Huawei's Chief Wireless Expert in China, made two comments about China Mobile Zhejiang's 5G 10 Gbps city service. First, he said they were notably inclusive, with the pilot demonstrating the feasibility of all of 5G- Advanced's new technologies. Second, he said he was impressed by the level of performance the pilot delivered, with each function, like the 10 Gbps downlink, achieving optimal performance.
What I Heard: 5G-Advanced Rollout Is Imminent and the Industry Is Ready
We are clearly at the precipice of full-scale rollout for 5G- Advanced. China Mobile Zhejiang's achievements are undeniable, but where does the rest of the industry stand? How prepared are other industry players?
5G-Advanced is expected to undergo three primary phases of development.
Phase 1, from 2020 to 2021, was defined by the consensus the industry had to reach on 5G- Advanced's defining characteristics —10 Gbps downlink, Gbps uplink, 100 billion connections, and native intelligence. Phase 2, from 2022 to 2023, is seeing the 5G- Advanced industry pursue end-to-end maturity. In phase 3, from 2024 to 2025, the industry will embrace large-scale implementation of 5G- Advanced.
Carrier success is critical to 5G-A development. Carriers around the world, from China to the Middle East, are actively investing in R&D, pilot networks, and application exploration for 5G-Advanced.
Following their success in turning Hangzhou into China's "First 5G City", China Mobile Zhejiang is joining hands with partners, like YTO Express, Acer, and Dahua, to turn Hangzhou in to the nation's "First 5G-Advanced City". Wei said this has given the Hangzhou Asian Games and additional level of excitement.
Other industry players are also making big moves, said Huawei's Du.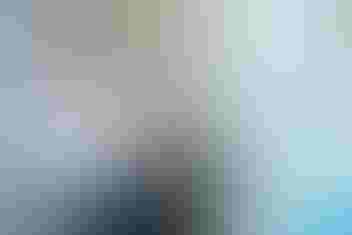 Huawei's Du Yeqing sharing 5G-A development trends with the media
In the field of standards, 5G-Advanced will span over three sets of standards: R18, R19, and R20. R18 supports 10-fold network capability improvement, delivering 10 Gbps experience, XR services, and ToB services. R19 will focus on the exploration of new capabilities in new scenarios such as HCS and Passive IoT. R20 will continue to help 5G- Advanced technologies mature.
Second, in chips, mainstream chip suppliers are creating products that support the mmWave and sub-6 GHz spectrum needed for 10 Gbps and AI capabilities. Consumer device vendors are also undergoing related capability verification and 5G-Advanced products are expected to be firmly on the market by the first quarter of 2024.
Third, in terminals, the industry is expected to release the first wave of flagship 5G-Advanced consumer devices by the end of this year and in early next year. The 5G-Advanced terminal industry is expected to reach full maturity in the second half of 2024.
Fourth, in terms of function tests, Huawei has recently completed its 5G-Advanced function test cases, covering key 5G-Advanced technologies for ultra-broadband uplink and downlink and real-time broadband interaction.
Fifth, in terms of applications, 5G-Advanced applications, such as glasses-free 3D, low-altitude drones, and IoV, have already been piloted in Beijing, Zhejiang, Shanghai, and Shenzhen, prompting the development of local policies and industry ecosystems.
I was actually invited by China Mobile Hangzhou to trial the glasses-free 3D at its customer service center back in April. That same glasses-free 3D was being used for the Hangzhou Asian Games' live broadcast coverage. In Beijing, China Mobile Beijing has uplink gigabit sensing on the Neolix autonomous logistics vehicle in Yizhuang sub-district. In Shenzhen, China Mobile Shenzhen uses the 4.9 GHz spectrum to identify low-altitude drones within 2 km, setting off a local low-altitude economy.
YTO Express is the only official logistics sponsor of the Asian Games. Zhao Weiwei, supervising YTO Express's logistics assurance services for the Asian Games Village, shared the company's 5G-Advanced-based practices with us during our visit. YTO Express used over 20 electric vehicles to support operations at the Hangzhou Asian games. To minimize the safety risks associated with their batteries, they installed 5G-Advanced Passive IoT terminals on each vehicle to monitor their speed and battery temperatures in real time. They found this significantly improved operation stability and security.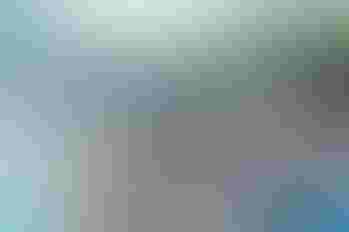 The media visit to the 5G-Advanced Passive IoT pilot
I was also granted the opportunity to play with a glasses-free 3D laptop provided by Acer. According to Luo Zinan, a senior manager at Acer Computer (Shanghai), the company is doing much more than just streaming glasses-free 3D videos. They are also exploring how to apply their self-developed SpatialLabs glasses-free 3D technology solution in the automobile and healthcare fields to solve software and hardware challenges.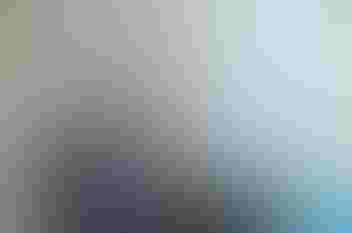 Acer China's Luo Zinan sharing updates from the glasses-free 3D terminal industry
The Vice President of Marketing for Huawei's Wireless Network Product Line Zhu Xiaodan explained, "The 5G industry has entered a new stage, and broad application of 5G-Advanced is now inevitable. The standards, spectrum, chips, terminals, and other elements are ready. And our exploration of business scenarios for connecting people, vehicles, things, industries, and homes, as well as HCS, will wrap up soon. The entire 5G-A industry is starting to shift into gear."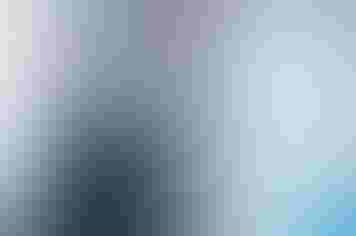 Huawei's Zhu Xiaodan sharing his views on the progress of 5G-Advanced
My Takeaways: 5G-A Is a Bridge to a Promising Future
It is frankly astonishing just how close 5G-Advanced has come to achieving the industry's vision in just three years. In addition to Hangzhou's pilot network, I have now experienced a whole array of new advancements such as 4.9 GHz spectrum, Passive IoT solutions, RedCap terminals, and services like glasses-free 3D live broadcasts and gaming. I believe they are just a taste of what 5G-Advanced will bring. 5G-Advanced will continue to enrich service scenarios, enhance capabilities, and scale up applications and innovation. Meanwhile, it will also provide us more opportunities to verify key technologies for 6G, and gather experience needed for 6G standard formulation and implementation. 5G-Advanced is creating a path of least resistance towards future 6G. After this tour, I can confidently say that 5G-Advanced has a promising future.
For consumers, 5G-Advanced is delivering 10-times greater capabilities and making 3D content commonplace. This trend was especially obvious at PT Expo China and MWC Shanghai this year.
For industries, the cellular IoT technologies such as RedCap and Passive IoT that come with 5G-Advanced will further promote all-scenario IoT digitalization. By deeply integrating communications and sensing, HCS will play a crucial role in vehicle-road synergy, low altitude services, oceanic studies, meteorology, and more. Of course, innovation in 5G-Advanced will continue. Huawei's Zhu was quick to point out that 5G-Advanced base stations are only becoming ever more integrated, green, and smart.
"Hope comes after the coldest winter. All blossoms await the first thunder of spring." With 5G-Advanced approaching faster than ever, the industry clearly stands ready. Next year will be critical for the industry. I expect 5G-Advanced to spread across a multitude of industries, create new business models, and inject new life in the growing digital economy.
Subscribe and receive the latest news from the industry.
Join 62,000+ members. Yes it's completely free.
You May Also Like
---