The complex story behind T-Mobile's spectrum struggles
The complex story behind T-Mobile's spectrum struggles
FCC Chairwoman Jessica Rosenworcel said again that the agency cannot release T-Mobile's 2.5GHz auction winnings. But that's just one part of a broader story involving T-Mobile's spectral ambitions.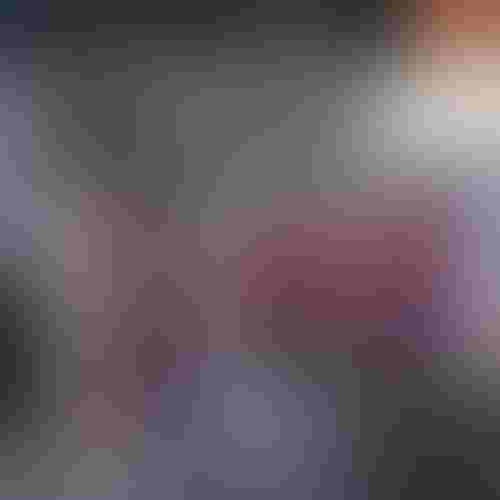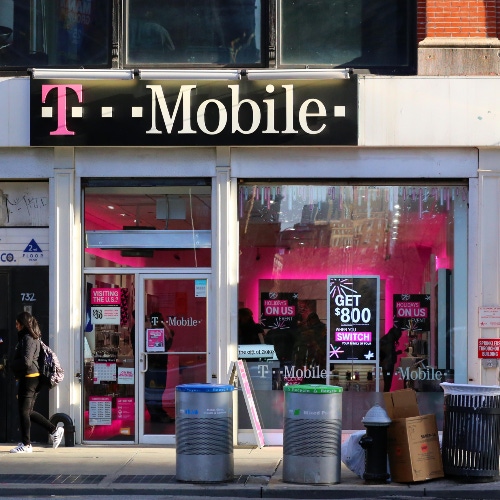 T-Mobile won thousands of additional 2.5GHz spectrum licenses around the US in an FCC auction that ended roughly one year ago. But based on new commentary from the FCC, there's no telling when the company will actually be able to put those licenses into action.
In a new letter to two top senators, FCC Chairwoman Jessica Rosenworcel warned that the agency would face "criminal penalties" if it actually gave T-Mobile its 2.5GHz license winnings. She explained that the FCC's "auction authority" expired in March and so far has not been renewed by Congress, which means the agency no longer has the regulatory authority to issue spectrum licenses.
"It is imperative that Congress renew the commission's spectrum auction authority as soon as possible," she wrote.

Figure 1: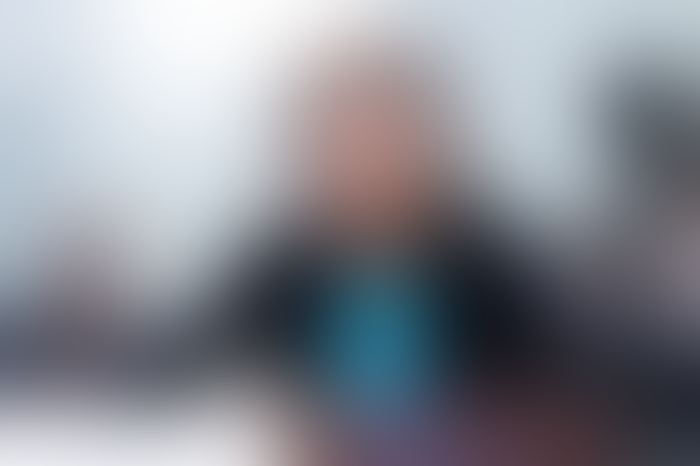 Jessica Rosenworcel.
(Source: SOPA Images Limited/Alamy Stock Photo)

But this 2.5GHz dustup isn't the only issue affecting T-Mobile's overall spectrum strategy. The company is also enmeshed in an increasingly litigious fight with investment company WCO, and it's battling Dish Network over the fate of some of its 800MHz licenses.
Further, looming over the entire situation is a highly anticipated report from the NTIA that could ultimately have a massive impact on the future of T-Mobile's 5G network, as well as the networks of its rivals.
In fact, it's that NTIA report – which could be released this month – that may help the FCC regain its auction authority.


Licenses in limbo
The FCC's Auction 108 of 2.5GHz spectrum licenses ended last year. T-Mobile spent $304 million in the auction, winning 90% of all the licenses sold, or 7,156 of the 7,872 total licenses that received winning bids.

However, the FCC lost its congressional auction authority to administer spectrum licenses amid a Washington, DC, battle over the future of the 3.1GHz-3.45GHz spectrum band. As a result, T-Mobile's Auction 108 winnings have been stuck in limbo for months amid congressional crossfire.
"While we wait for Congress to act, Americans are losing out on enhanced 5G broadband and economic development opportunities," wrote T-Mobile's Ulf Ewaldsson, the company's new networking chief, in a post to the company's website last week. "While our competitors [like Verizon] are deploying their midband spectrum assets, consumers are denied the immediate impact of T-Mobile doing the same with additional bandwidth at 2.5GHz. That's not good for competition."
In her new letter to Senators Ted Cruz and John Thune, the FCC's chairwoman said that Section 309 of the Communications Act "explicitly states that the Commission's authority to 'grant a license or permit' for any spectrum that is auctioned 'shall expire March 9, 2023.' This provision is straightforward."
Rosenworcel's letter was a response to calls from Cruz and Thune to release T-Mobile's 2.5GHz auction winnings. Her message: It's not up to me, it's up to you.

Awaiting the NTIA's report

One reason Congress hasn't renewed the FCC's auction authority is because of an ongoing debate in Washington, DC, over the fate of the 3.1GHz-3.45GHz spectrum band. The US military currently runs radar and other operations in the 3.1GHz-3.45GHz band, but the wireless industry wants to get access to the band for 5G.
According to CTIA, the main US wireless industry trade group, policymakers need to release the band for 5G so that the US can stay competitive on the international stage. In a new report, CTIA argued that "the most efficient path forward for the US, and that consistent with international trends, would be to segment the 3 GHz band at 3.3 GHz. Military systems could either retune existing equipment or otherwise relocate below 3.3GHz. Commercial wireless providers would then be strictly limited to the 150 megahertz above 3.3 GHz to avoid interference."
But, according to a lengthy article on the topic in DefenseScoop, US military officials have resisted that proposal. They argue that it could cost up to $250 billion to move military operations out of the band.
Now all eyes are on an NTIA report on the issue, expected to be released sometime this month. The report stems from the Partnering on Advanced and Holistic Spectrum Solution (PATHSS) task group established in 2021 with the National Spectrum Consortium and the NTIA. The group's goal is to assemble the US military, the 5G industry and others to investigate spectrum sharing in the 3100-3450MHz spectrum band.
That report could potentially pave the way for the FCC to regain its auction authority. And it could ultimately free up more spectrum for T-Mobile's 5G network.
But the NTIA report isn't the only spectrum issue on T-Mobile's regulatory agenda.


Divesting 800MHz

Under the terms of a 2019 agreement among Dish Network, T-Mobile and the US Department of Justice, Dish has an option to purchase a nationwide 13.5MHz chunk of 800MHz spectrum from T-Mobile for around $3.59 billion.
Dish, however, doesn't have the cash to close the transaction. As a result, it's asking for court approval for a ten-month extension. T-Mobile, though, doesn't want to give Dish that extension.
In the companies' latest court filings on the topic, Dish argued that T-Mobile's position is "an attempt by the market leader to hinder a nascent competitor." But T-Mobile argues that it would cost the company more than $200 million to maintain its 800MHz services for another ten months.
The DoJ's opinion on the matter is due by September 18, and then at some point after that the US District Court for the District of Columbia is expected to make a decision. It's unclear what might ultimately happen, but the financial analysts at New Street Research believe it's possible that Dish will obtain its ten-month delay.
Regardless, that's not the only spectrum-related courtroom battle on T-Mobile's plate. The company is also fighting investment company WCO over leases on some of its 2.5GHz spectrum licenses. WCO wants to buy some of those licenses, but T-Mobile argues the company's offers are insincere.
T-Mobile, for its part, argued the WCO situation has already cost it $10 million.

Spectrum in reserve

To be clear, T-Mobile's spectrum holdings extend far beyond the 2.5GHz band and the 800MHz band. During the company's recent quarterly conference call, T-Mobile's Ewaldsson said the company may begin putting its C-band and 3.45GHz spectrum holdings into action starting next year. T-Mobile purchased roughly $10 billion worth of C-band spectrum in an FCC auction in 2021, and then it purchased around $3 billion worth of 3.45GHz spectrum in another FCC auction that ended in 2022.

"And we have yet to refarm spectrum, for example, on AWS as well," said Ewaldsson. "So there is just so much more for us to run at, and I couldn't be more excited that we're extending our lead in terms of our network."

Indeed, according to the financial analysts at Raymond James, T-Mobile owns more spectrum below 6GHz than any other US operator. The firm recently estimated that T-Mobile owns just over 350MHz of total spectrum below 6GHz, well ahead of the 300MHz owned by AT&T and Verizon.

Figure 2: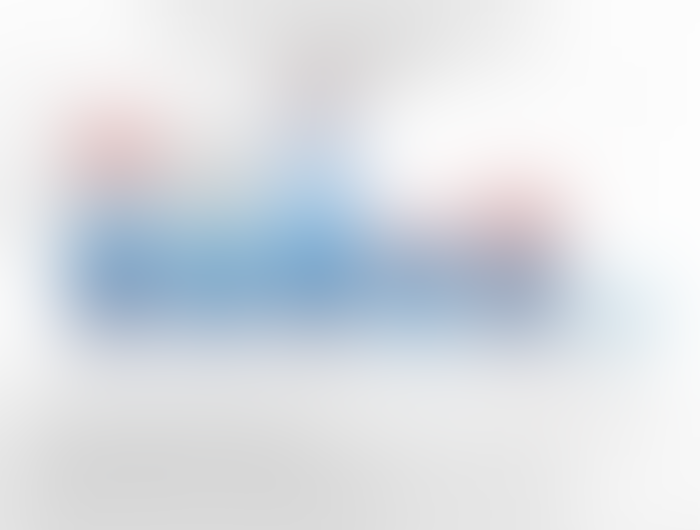 T-Mobile holds a substantial amount of midband spectrum. Click here for a larger version of this image.
(Source: Raymond James)
T-Mobile's total spectrum holdings below 6GHz range from 600MHz to AWS to 1900MHz.

Related posts:
— Mike Dano, Editorial Director, 5G & Mobile Strategies, Light Reading | @mikeddano
Subscribe and receive the latest news from the industry.
Join 62,000+ members. Yes it's completely free.
You May Also Like
---