Surging smartphones give Qualcomm $9.3B revenue
The semiconductor market may be stretched taut as a Christmas drummer boy's drum kit.
But Qualcomm still managed its fifth consecutive quarter of more than 100% growth after putting in the hard graft of bolstering its supply chains, said CEO Cristiano Amon. The San Diego chipmaker notched a record $9.3 billion revenue in the fourth quarter, buoyed mainly by a resurging smartphone market.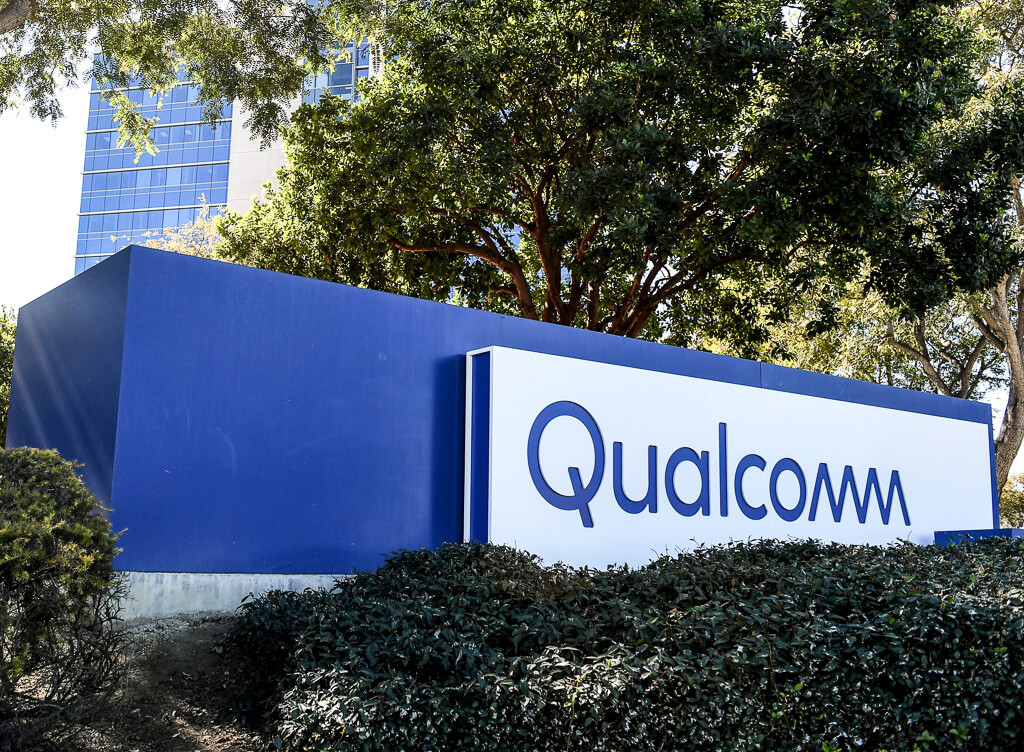 This is 43% higher than a year ago, and more than analysts' predicted $8.86 billion. Other chip companies like Intel and AMD haven't fared as well, and Apple has had to cut its iPhone 13 production due to insufficient silicon.
So Amon doubtless deserves fair credit for bolstering his company's supply by sourcing pipelines from multiple foundries. Some critics had previously argued this multi-foundry approach was too complex, but it now looks rather clever. Feeling therefore somewhat more optimistic than some of his peers, Amon expects the chip supply crunch to alleviate towards the end of this year. (Which, when you think about it, now means next month).
Flat earth ahead for mobile sales
But this optimism doesn't stretch as far as predictions for growth in smartphone sales: beyond 2022, this will be "modest" in emerging regions, and "relatively flat" in developed ones, Qualcomm predicts. Global smartphone shipments increased 8% in the year to September 2021, to 1.4 billion, as the market recovered from coronavirus doldrums. Qualcomm thinks this will level off to 3% for calendar 2022.
But Amon is hopeful that the Internet of Things will keep chipmakers busy instead, "as virtually all devices at the Edge adopt mobile technology". Its IoT business, which makes low-power chips for embedded devices, grew 66% to $1.5 billion. For the full year, Qualcomm saw net income grow 74% to $9.04 billion, and revenue by 43% to $33.57 billion, both record highs for the company. Apple was responsible for $7.7 billion of its revenue.
Amon also became the latest tech CEO to include a now-mandatory reference to the Metaverse, saying Qualcomm was "one of the key enablers of the Metaverse opportunity."
Vroom vroom
It has been an interesting year for Amon's chipmaker.
Last month, Qualcomm and a newly formed New York investment firm SWW Partners said they will buy Swedish car tech company Veoneer for $4.5 billion. Veoneer makes advanced driver assistance systems, and the two companies are working on a software and chip platform for driver assistance systems called Arriver.
Qualcomm pipped a $3.8 billion offer by Canada's Magna which Veoneer's board had already accepted. At the same time, Qualcomm's road hasn't been without its rocky bits.
---
Want to know more? Sign up to get our dedicated newsletters direct to
your inbox
---
Google is ditching the Qualcomm's Snapdragon chips it's used in its Pixels and earlier Nexus line for its own in-house Tensor design instead.
It's a similar breakup tale to Intel's with Apple, with Cupertino opting for homegrown silicon for its M1 Mac, soon to be followed by a M1 Pro and M1 Max. Worse, it's Pixel 6 seems to show this wasn't a bad move, with AI and machine learning chops allowing the mobile to fix blurry photos and transcribe speech. But Google is one of Qualcomm's smaller customers. And Amon's company seems more solid in its relationships with bigger makers like Samsung, which sold 17% of world smartphones in the second quarter.
So even if Qualcomm made some slightly silly tweets about its breakup with Google, its predictions of $10 billion to $10.8 billion in revenue for the current quarter (versus $9.68 billion) start not to look that overblown at all.
Related posts:
— Pádraig Belton, contributing editor special to Light Reading
Like what we have to say? Click here to sign up to our daily newsletter
One of America's most loved telecoms get-togethers, The BIG 5G Event, will be returning to Austin in 2023 to host 1,500+ telecom, cloud and technology professionals — and we want you to be a part of it!
For three days, you can meet and network with leaders from every part of the North American 5G ecosystem and hear from over 150 speakers on the hottest industry topics. To apply for your complimentary pass to the event, visit this link.
PARTNER PERSPECTIVES
- content from our sponsors