When Canadian telecom giant Rogers Communications made a C$26 billion (US$20.8 billion) bid for rival Shaw Communications more than a year ago, the premise was almost entirely about mobile. Much as US operators T-Mobile and Sprint had done in advance of their merger, the Canadian companies argued a combination would speed up 5G rollout, promising to inject C$2.5 billion ($2 billion) into 5G networks over the next five years. Annual "synergies" would equal C$1 billion ($800 million) within two years, they told investors.
Yet Shaw's mobile assets seem increasingly unlikely to be included in a deal. The widespread expectation, after weeks of reporting by Canadian newspapers, is that Canada's authorities will force Rogers to sell Freedom Mobile, the mobile operator Shaw acquired in 2016, to preserve competition. Tony Staffieri, Rogers' CEO, seemed to admit this much during yesterday's call about first-quarter results. Policymakers expect "to see a solution that continues to have a fourth robust wireless operator in this country," he said. If Freedom Mobile became part of Rogers, only three would exist.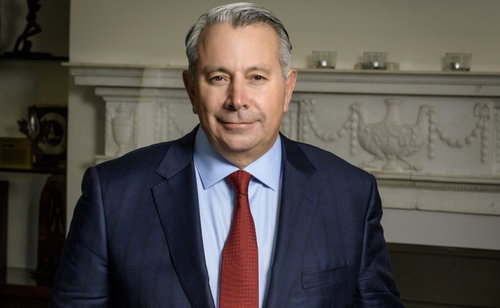 Despite this, Rogers has not made a different case for the deal, or so much as tweaked the numbers. On yesterday's call, Glen Brandt, Rogers' chief financial officer, said "the target remains C$1 billion of cost synergies post-closing over two years." It is hard to see how this estimate would not change if Rogers were made to sell Freedom Mobile, especially given all its earlier commentary about 5G.
For the six months ending in February (Shaw's first half), Shaw made about 24% of its revenues in the mobile market, or C$655 million ($524 million). That compares with $4.6 billion ($3.7 billion) over roughly the same period at the much bigger Rogers, which derives 60% of its revenues from mobile. Whichever way this cursory top-line assessment is squared, there would seem to be far less scope for synergies without Shaw's mobile assets in the frame.
Asset stripping
What's unclear at this stage is whether Rogers would have to sell all these assets. Shaw had no mobile business whatsoever before its 2016 acquisition of Freedom Mobile, which operates networks in the provinces of Ontario, British Columbia and Alberta, home to about 63% of Canada's 38 million people. Since then, it has launched another wireless business under the Shaw Mobile brand.
That launch, though, happened as recently as mid-2020. And Shaw does not offer services outside British Columbia and Alberta, where fewer than 9.5 million Canadians live. To all intents and purposes, it seems to be a mobile virtual network operator, a brand piggybacking on the Freedom Mobile network that Shaw bought and has subsequently expanded.
---
Want to know more about 5G? Check out our dedicated 5G content channel here on Light Reading.
---
Nor is Shaw Mobile likely to account for many of Shaw's wireless customers. In May 2020, just prior to Shaw Mobile's launch, Shaw boasted a wireless customer base of about 1.76 million subscribers. The current figure is about 2.19 million. Even if all the growth has come at Shaw Mobile, it cannot have more than 430,000 subscribers unless the Freedom Mobile brand has lost customers.
Ignoring fixed, a sale of Freedom Mobile and its infrastructure could leave Rogers with a just few hundred thousand new mobile customers, and perhaps some additional spectrum. The combined entity might be able to cut expenditure on roaming, the usage fees Shaw has paid other networks in areas where it lacks infrastructure. But it would not be able to save money by retiring equipment where there is overlap, a strategy other merging telcos have pursued to slash costs.
The enduring appeal of fixed
Of course, 5G investment is not just about mobile masts and basestations. The fiber and cable networks owned by Rogers and Shaw are important for backhaul connections to data centers. IT resources supporting the fixed-line business can be used on mobile, as well. Eliminating duplication in these areas and other central functions would reduce expenses. Brandt, moreover, seems to think a bigger company will be able to negotiate better deals with vendors.
"We are – and it's early days – but we are starting to look at preparing with our vendors and getting ready to lean in on day one or earlier where we can work with suppliers who understand the size of this company when we come together with Shaw, particularly on wireline," he said.
For all those reasons, however, finding a buyer for a standalone Freedom Mobile may be difficult. Some observers would laugh at the suggestion it is a "robust" fourth player given its patchy coverage and reliance on other networks. With a customer base of about 2 million subscribers, it is dwarfed by Rogers (with about 10.1 million), Telus (11.4 million) and Bell Canada (9.5 million). Unless it is subsumed by a company with substantial assets already, it could struggle.
Either way, all the talk of synergies is bad news for North America's long-suffering telecom-sector employees. Rogers has already cut about 5,000 jobs since 2013, around 18% of the total back then. Shaw's workforce has shrunk by 4,600 over the same period, to just 9,400 employees in its last fiscal year. The only real jobs guarantee is a seat for Shaw CEO Bradley Shaw on the Rogers board, where bickering between Rogers family members at the start of the year was lampooned by Brian Cox, the star of the Succession TV series about a family feud over business. With two families in the Rogers mix, Cox should prepare for a second act.
Related posts:
— Iain Morris, International Editor, Light Reading