Q3 preview: Telecom's malaise to continue into the fall
Q3 preview: Telecom's malaise to continue into the fall
A slowdown in network spending among telecom operators proved bigger than expected in the second quarter, sparking profit warnings and layoffs among vendors of all sizes. That trendline shows no signs of changing anytime soon.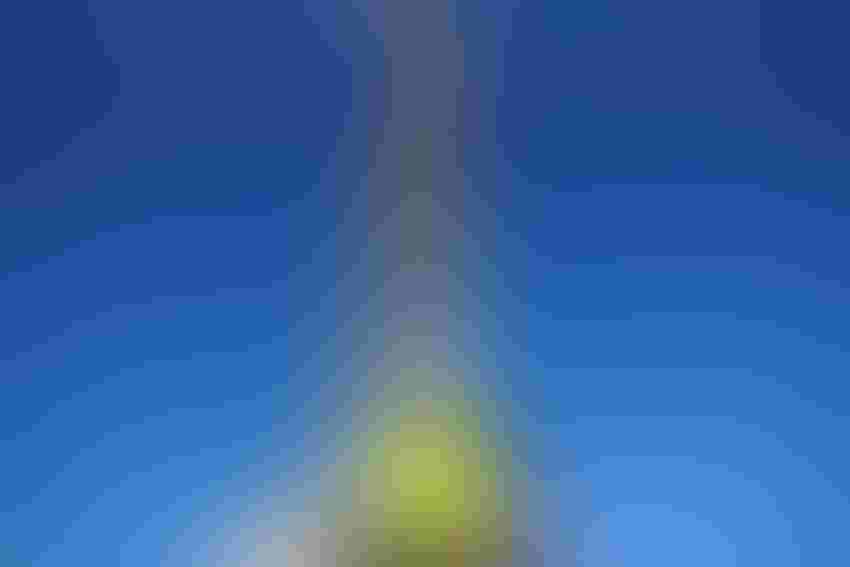 The telecom industry's financial situation isn't going to improve in the third quarter, according to several financial analysts.
"Operator spending patterns in Q3 sound very much like they were in Q2," wrote the analysts at Raymond James in a recent note to investors.
To back up their outlook, they pointed to several market players that have already signaled ongoing struggles, including Ericsson, Cambium Networks and Spirent.
A10 Networks, which sells cloud software, is also expecting lower revenue.
"The industry headwinds we discussed on our previous earnings calls impacted our results in the third quarter," Dhrupad Trivedi, CEO of A10 Networks, said in a recent release outlining the company's third quarter expectations. "In our third quarter we experienced delays related to North American service provider customers pushing out capital expenditures. Deals we expected to close at the end of the quarter were delayed into future periods."
A10 expects its third quarter revenues to be between $56.5 million and $58.5 million, figures that would be down from its previous quarter as well as the $71 million it reported in the year-ago quarter.
Broadly, the situation reflects an ongoing pullback in spending among telecom network operators worldwide, including those in North America. That slowdown proved bigger than expected in the second quarter – sparking profit warnings and layoffs among vendors of all sizes – and the trendline shows no signs of changing anytime soon.
"Worldwide telecom capex – the sum of wireless and wireline telecom carrier investments – experienced a slowdown in growth during the first half of 2023 after a couple of years of favorable developments," wrote analyst Stefan Pongratz, of research and consulting firm Dell'Oro Group, in a recent post to social media. "This moderation was not a surprise and reflects the anticipated pullback in especially wireless related investments... Looking ahead, conditions are expected to remain challenging in 2024 before stabilizing in 2025."
Searching for the bottom
There are clear reasons why telecom network operators in general – and 5G operators in North America specifically – have slowed their investments into their networks, according to the financial analysts at KeyBanc Capital Markets.
"Wireless carriers' 5G deployments have progressed without new applications, arguing for a pause," they wrote in a recent research note. The analysts added that the competitive environment has also remained relatively stable, thus eliminating the need for carriers to invest in a competitive response. 
And a macroeconomic component is also to blame. "Higher financing costs likely suggest a higher hurdle rate for new projects," the KeyBanc analysts wrote.
Now, there's an ongoing debate among analysts about when things might improve.
"We expect that 2024 may be the 'trough' in carrier capex [capital expenses] at ~$27 billion across the industry, with Verizon, AT&T and Dish Network all contributing to a dip in industry capex from the early 5G peaks," wrote the financial analysts at Wells Fargo in a recent note to investors about the North American market.
But analysts at Rosenblatt Securities think a turnaround could come sooner.
"We expect 5G spend to improve into Q4 and 2024," they wrote in a recent note to investors. "We think capex likely bottomed in the third quarter of 2023, since recent conversations with Ciena and Nokia suggest AT&T spending is strengthening in early Q4 and should be solid in 2024."
Carriers could kickstart their spending for a variety of reasons. Citing discussions with some cell tower owners in North America, the financial analysts at MoffettNathanson speculated that ongoing demand for fixed wireless could drive operators to rekindle investments into their networks.
And they noted that it's early days when it comes to 5G spending: "There could be use cases that crop up that the carriers feel excited about and can drive [cell tower] leasing activity if they think they can monetize it."
A look at the North American market
The financial analysts at TD Cowen looked at each big 5G network operator in the US, speculating on how their network investments might change next year and the year after.
For AT&T, the analysts said the operator "will need to spend at some point" in order to put its C-band and 3.45GHz midband spectrum into action. However, "timing for an acceleration of activity still remains to be seen," they added.
For Dish Network, the analysts acknowledged that the company will need to expand its 5G network to more towers in order to meet its 2025 government-mandated buildout targets. But Dish executives have hinted that might only cost $1 billion to $2 billion.
"Dish may achieve these goals efficiently by beaming low-frequency spectrum from higher tiers on the towers," the TD Cowen analysts wrote.
T-Mobile, for its part, has reportedly pulled back on its network spending, in conjunction with a significant round of layoffs. That's partly due to the lead the company has against its competitors in building out midband 5G.
"Some believe T-Mobile could afford to announce capex below the messaged $9-10 billion levels for 2024, though we're not convinced yet," the TD Cowen analysts wrote.
Finally, for Verizon, the analysts expect the carrier to continue to spend on its network in order to deploy its C-band midband spectrum more widely.
"Longer term, we remain encouraged as Verizon management told us that it plans to light up C-band on all of its AWS/PCS towers (which is a vast majority of its ~73,000 towers), and thus a long runway (we estimate C-band is on ~50% today)," the analysts wrote.
Subscribe and receive the latest news from the industry.
Join 62,000+ members. Yes it's completely free.
You May Also Like
---