Nokia targets 5G market share gains after ending 2022 on a high
For the last few years, the two Nordic giants that sell network products have seemed like children on a seesaw – when one is up, the other is down. Sweden's Ericsson saw recovery and rose under Börje Ekholm, appointed CEO in 2017, after he sold underperforming assets and threw resources at 5G. Around the same time, Nokia sank when it ran into 5G product problems following its huge takeover of Alcatel. More recently, it has been the Finnish company that is climbing while Ericsson experiences some dips.
It's an oversimplification, but Nokia has clearly started 2023 on a relative high. Results out today show sales rose 16% year-over-year in the final quarter of 2022, to about €7.4 billion (US$8.1 billion), growing 11% in constant-currency terms. Operating profits were up nearly a fifth, to €882 million ($961 million), beating the expectations of many analysts. Thanks to an income tax gain, net income more than quadrupled, to nearly €3.2 billion ($3.5 billion). Shares gained 6% when the Helsinki market opened.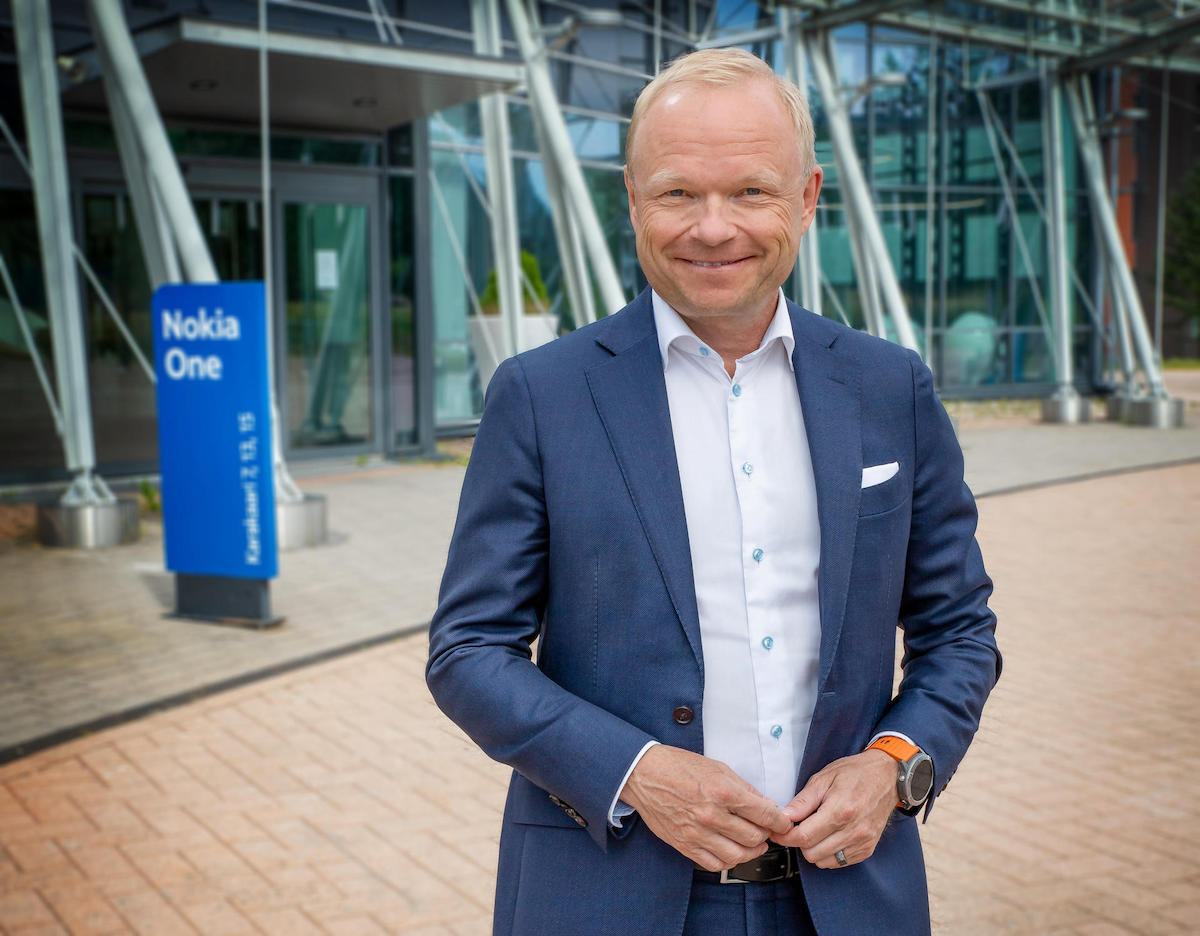 Speaking to reporters from Finland this morning, CEO Pekka Lundmark, who took charge in mid-2020, was evidently happy to be able to report sales growth at every one of his company's major divisions. The star of the show remains the network infrastructure unit made up of former Alcatel parts. An investment splurge by operators on last-mile fiber delivered much of its growth in 2022, and it remains the only big alternative to Chinese vendors that are increasingly unpopular in many countries.
More recently, the IP and optical bits have been thriving. "What often happens is that at first there is a big cycle of access investment and after that, when you build capacity for the customer interface, the data traffic starts growing and there is a next wave of investment," explained Lundmark. "Optical and IP is accelerating."
More bullish than Ericsson
Nokia's mobile unit, responsible for about 40% of revenues, is in much better shape, too. Fourth-quarter sales grew 7%, to nearly €3 billion ($3.3 billion), and gained 3% on a constant-currency basis, compared with the 1% that Ericsson managed over the same period. Still, even after phasing out the costlier products that previously hurt its 5G competitiveness, it remains less profitable than its Swedish rival, with a gross margin of 34.7%, compared with the 44.4% at Ericsson's networks division, and an operating margin of 6.8%, next to Ericsson's 21.2%.
Just like Ericsson, Nokia also saw those margins shrink for the recent quarter, and by a hefty three percentage points in each case – a development Lundmark blamed on a regional shift in business. Much of the activity appears to have moved from North America to India, where both Nokia and Ericsson scored major contracts last year.
Where Lundmark disagrees with Ekholm is on the broader mobile outlook. Using forecasts supplied by market research firm Dell'Oro, Ericsson is guiding for a slight dip in global spending this year after it grew by several percentage points in 2022. Nokia sounds more upbeat.
"We have a slightly more optimistic view of the overall mobile infrastructure market this year," Lundmark told Light Reading. "When it comes to North America, it is very clear that after strong investments by customers in 2022 we will see some normalization in the market, but overall we expect the mobile market to continue to grow in 2023."
The question that still hangs over this part of the business is whether it can now reverse some of the market share losses that stemmed from earlier mishaps. Across the 4G and 5G market for radio access network (RAN) products outside China, Nokia's share dipped from 27% at the end of 2019 to 26% in May last year, according to Nokia executives. Meanwhile, since 2017, Ericsson claims to have grown its share of the overall RAN market by six percentage points, to 39%.
But Lundmark is aiming for gains at the expense of rivals this year and insists Nokia can already boast successes. "The target is to take market share and I believe that is what is happening right now," he said earlier today. A commitment to invest more in research and development, which previously suffered, seems to have brought benefits so far. Last year, across the company, Nokia spent nearly €4.6 billion ($5 billion) in this area – about 8% more than it did in 2021 and an 11% increase compared with 2020.
Wall-to-wall profitability
Unlike Ericsson, hindered by a couple of perennially loss-making business areas, Nokia also had not a single unprofitable unit last quarter, ignoring the tiny "group common and other" function that generated just €59 million ($64 million) in sales. Besides its mobile and network infrastructure businesses, it runs a cloud network and services unit that reported an operating margin of 13.9% on sales of about €1.1 billion ($1.2 billion).
But the biggest increases in both sales and profits came at Nokia Technologies, the part responsible for licensing patents (as well as the Nokia brand). Revenues soared 85%, to €679 million ($740 million), and operating profit doubled, to €564 million ($615 million), after one licensee decided, in Lundmark's words, "to extend its license in effect into perpetuity."
---
Want to know more about 5G? Check out our dedicated 5G content channel here on Light Reading.
---
Cost cutting is still underway, with Nokia aiming to slash expenses by around €600 million ($654 million) this year, compared with 2020. The impact on headcount last year will not be known until Nokia publishes its annual report. Previously, Lundmark reckoned Nokia would be left with between 80,000 and 85,000 employees when the savings program was finished, down from an average of 87,900 in 2021. But the figure is likely to be at the higher end of that range given the sales momentum.
This year, Nokia is guiding for revenue growth of between 2% and 8% – a broad range that reflects today's economic uncertainties. Its profit outlook, similarly, is for an operating margin of between 11.4% and 14%. Given the situation as recently as 2019, when sales growth was elusive and group margins were shrinking, it has evidently come a long way. Building on that turnaround in difficult times is the next big challenge.
Related posts:
— Iain Morris, International Editor, Light Reading
Like what we have to say? Click here to sign up to our daily newsletter
One of America's most loved telecoms get-togethers, The BIG 5G Event, will be returning to Austin in 2023 to host 1,500+ telecom, cloud and technology professionals — and we want you to be a part of it!
For three days, you can meet and network with leaders from every part of the North American 5G ecosystem and hear from over 150 speakers on the hottest industry topics. To apply for your complimentary pass to the event, visit this link.
PARTNER PERSPECTIVES
- content from our sponsors