New measures to prevent 5G from crashing planes due in February 2024
The Federal Aviation Administration (FAA) has proposed new rules to eliminate potential interference between speedy 5G networks and most big airplanes. The rules will go into effect on February 24, 2024.
That's two years after some big 5G network operators had hoped.
Nonetheless, the US wireless industry is cheering the FAA's new rules.
"The wireless industry continues to work closely and collaboratively with the FAA and, as this notice makes clear, the FAA's schedule for altimeter updates is reasonable and practical," wrote the CTIA – the wireless industry's main trade association – in a statement Monday. "We look forward to continuing to work together with all stakeholders to meet the FAA's deadlines."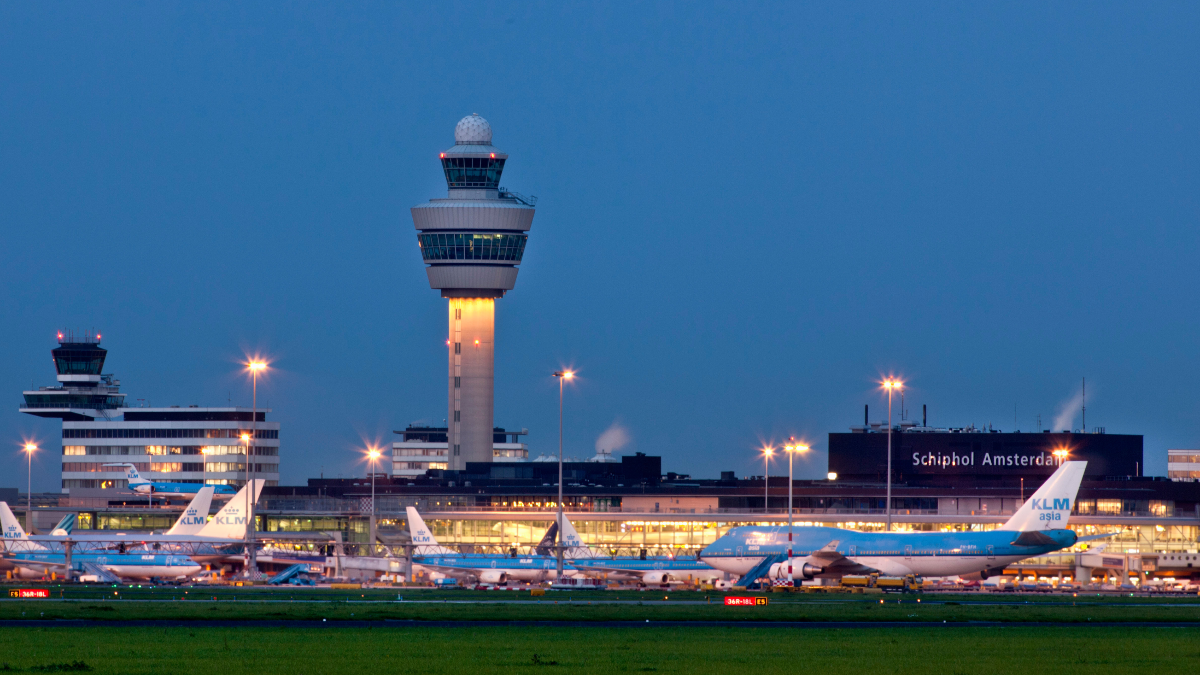 However, a trade association representing the nation's airline industry isn't too pleased with the FAA's new proposal.
"While our industry strongly supports 5G deployment, safety is – and always will be – the top priority of US airlines," wrote the Airlines for America (A4A) trade association in a statement Monday. "A4A member carriers are working diligently to ensure fleets are equipped with compliant radio altimeters, but global supply chains continue to lag behind current demand. Any government deadline must consider this reality. We will continue to work with all stakeholders, including the federal government, toward our common goal of ensuring the aviation system remains the safest mode of transportation in the world."
An ongoing debate
At the heart of the issue are 5G transmissions in the C-band spectrum near airports. Although regulators have contemplated such operations in the C-band spectrum for years, the airline industry conducted a major public relations push against those transmissions at the beginning of 2022. They argued that 5G transmissions in the C-band spectrum could interfere with some aircraft altimeters and cause airplane crashes.
The result was a noisy public relations debacle that eventually forced AT&T and Verizon to delay the launch of their full-power C-band 5G networks around some airports – an important concession by the operators considering airports remain a hotbed of cellular traffic.
As Reuters noted, those 5G delays are scheduled to remain in place until July 2023.
A new directive
In a statement Monday, the FAA said it's proposing an Airworthiness Directive (AD) that "requires aircraft in the United States after Feb. 24, 2024, to be equipped to safely operate in the vicinity of 5G C-band wireless signals. The directive would mandate those transport category airplanes used in scheduled passenger or cargo flight operations have 5G C-band-tolerant radio altimeters, or install an acceptable radio frequency filter."
Continued the agency: "This proposed AD would make the retrofits mandatory for operators that have not completed the work. In keeping with the deadline agreed to by wireless carriers, the proposed AD also requires aviation operators to revise their airplane flight manuals to prohibit low-visibility landings after June 30, 2023, unless the retrofits have been completed on that airplane."
Such mandates haven't sat well with airline companies hoping to bypass the cost of altimeter upgrades and improvements. It's unclear whether the airline industry will work to push the new 2024 deadline further out. Notably, the FAA's new directive comes just weeks after President Biden renominated Denver International Airport's Phil Washington to head the FAA. The agency has been without a permanent administrator since March 31.
Further, the topic will likely rope in additional carriers beyond AT&T and Verizon, such as T-Mobile and UScellular. So far, those two companies have managed to remain out of the issue, in part because their C-band holdings won't become available until later in 2023.
Related posts:

— Mike Dano, Editorial Director, 5G & Mobile Strategies, Light Reading | @mikeddano
Like what we have to say? Click here to sign up to our daily newsletter
One of America's most loved telecoms get-togethers, The BIG 5G Event, will be returning to Austin in 2023 to host 1,500+ telecom, cloud and technology professionals — and we want you to be a part of it!
For three days, you can meet and network with leaders from every part of the North American 5G ecosystem and hear from over 150 speakers on the hottest industry topics. To apply for your complimentary pass to the event, visit this link.
PARTNER PERSPECTIVES
- content from our sponsors