iPhone cold turkey for Christmas
Your daily screen time was up 60% last week to about two hours, my iPhone helpfully informs me today. This sounds excessive, but I'm probably not as bad as the smombies who perilously descend three flights of narrow steps at Earlsfield train station without once taking their eyes off a smartphone screen – just moments after they have disembarked a train on which they will not once have taken their eyes off a smartphone screen.
That said, my daily average of two hours must factor in three days over the Christmas period when I had to go smartphone-less cold turkey. It happened after I somehow managed to roast my iPhone 7 – an old backup following an earlier domestic disaster with an iPhone 12 – at 200 degrees Celsius for about 15 minutes, an experience not even the most "ruggedized" gadget could survive. Amid some energetic whisking of a Bechamel sauce, the now-fried iPhone must have wriggled its way up my front jeans pocket until it was tilting suicidally above the steamy chasm between the oven and its door, which is below waist height, opens from the top and had been left momentarily ajar. You can picture the Thelma and Louise ending.
It was only a check-up on the roast potatoes, when my nostrils were assailed by a strange metallic odor, that may have saved the home from a small kitchen explosion and the diners from food seasoned with silicon. The SIM card miraculously came through its fiery ordeal intact, and my wife was fortunately due an upgrade. Equipped with her oldish iPhone 11, I am joyfully glued to a smartphone once again. But those three days of being disconnected were – I am ashamed to admit – marked by touchscreen cravings and device withdrawal symptoms.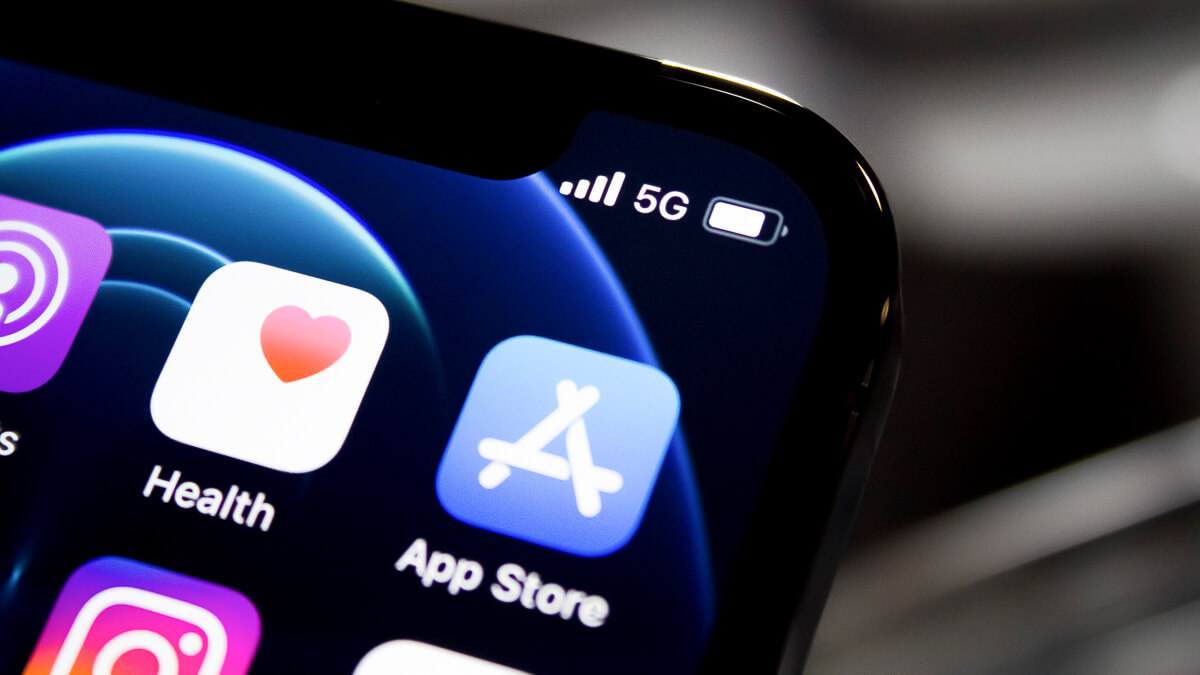 Vital organs
Across the developed world, it has taken humankind about two decades to become hooked on the smartphone, making it perhaps the most potent technological drug so far. Unlike others, such as the automobile, it intrudes on every aspect of life, waking you up, deciding what content you will be served that day, figuring out where in the world you are. From the moment its shrill tone punctures the cozy bubble of sleep until it is plugged back into the electrical grid at night, it is omnipresent.
This is fabulous for the companies regularly covered by Light Reading – whether smartphone makers like Apple (especially smartphone makers like Apple), smartphone app developers like Facebook (ahem, Meta), kit vendors such as Ericsson and Nokia or the legions of operators whose job is ferrying gigabytes around the planet. But such extreme tech-dependency does not sound very healthy. Ideally, the smartphone should be a useful tool. Instead, it has become more like a vital organ – something people cannot live without.
---
Want to know more about 5G? Check out our dedicated 5G content channel here on Light Reading.
---
In the early 1990s, during a summer break from university, I took off for North Africa with nothing more than a few items of clothing, some travelers' checks, my passport and a stash of tea-stained maps. Navigating Cairo typically meant engaging with locals. Frequently, I was lost. Yet I cannot imagine the experience would have been half as interesting or surprising with a smartphone in my pocket. Sadly, I also cannot envisage traveling in 2023 to the most comfortable and familiar surroundings without one. Dump me in central London sans smartphone and I would probably have a panic attack. I doubt this makes me unique.
Christmas and the New Year have been marked in the telecom world by the usual updates about exploding usage. The UK's VMO2 tells us that England's World Cup match (soccer) against Iran caused the biggest-ever spike in mobile data traffic on the O2 network. In the Netherlands, Vodafone Ziggo reveals that levels of mobile data traffic were 47% higher on New Year's Eve than they were 12 months before. Not to be outdone, rival KPN (the Dutch incumbent) reports that "major sporting events are increasingly being watched on smartphones," causing "big peaks in the mobile data traffic."
No escape
At the start of 2023, various other factors make all this much scarier than if it were solely about rising addiction. Countries increasingly hostile to the US and Europe control the raw materials needed to power or produce telecom equipment. Oligopolies are rife throughout the industry and in adjacent sectors, despite telco efforts to end "vendor lock-in." The world's most advanced maker of silicon chips inhabits an island claimed by China. State-sponsored cyberattacks are growing.
Most worryingly of all, expertise is concentrated in a few places. Hardly anyone understands the most complex software written for today's gadgets or their underlying networks and clouds. Companies desperate to recruit software talent freely admit they cannot find the staff. In future, computers may write the code in the absence of programmers. You can see where this is going: A mass-market gadget that runs people's lives is developed mainly by machines, falling outside the boundaries of most human expertise.
Alas, cooking your smartphone on high heat offers no escape. Unlike some other members of my family, I can happily forgo the YouTube clips, Facebook updates and Spotify oblivion. Harder to live without are the messages from family, friends and colleagues, especially those of an urgent nature. And in the smartphone era, everything seems to have grown a lot more urgent.
Related posts:
— Iain Morris, International Editor, Light Reading
Like what we have to say? Click here to sign up to our daily newsletter
One of America's most loved telecoms get-togethers, The BIG 5G Event, will be returning to Austin in 2023 to host 1,500+ telecom, cloud and technology professionals — and we want you to be a part of it!
For three days, you can meet and network with leaders from every part of the North American 5G ecosystem and hear from over 150 speakers on the hottest industry topics. To apply for your complimentary pass to the event, visit this link.