Germany achieves 100 Mbit/s (mostly) everywhere all the time
December 2022 sounded like a fairly stressful month for Telefónica Deutschland (also known as O2), one of Germany's three incumbent mobile network operators (MNOs), as it raced to ensure it met key coverage obligations imposed at the time of the nation's 2019 5G auction.
Telefónica had been identified earlier in 2022 as something of a laggard when it came to fulfilling conditions attached to 3.6GHz license concessions awarded to MNOs in June 2019. This week, Telefónica said that on December 31 it was able to present regulator Bundesnetzagentur (BNetzA) with figures to demonstrate that it had met one of the primary requirements: ensuring that 98% of households in each of the country's federal states can access speeds of at least 100 Mbit/s on their 4G or 5G mobile network.
The MNO certainly left it to the 11th hour to meet its obligations. An update sent by BNetzA to the Bundestag (German parliament) revealed that as of December 5, Telefónica had not quite reached 98% coverage with 100 Mbit/s in six federal states, compared to four for Deutsche Telekom (DT) and three for Vodafone Germany.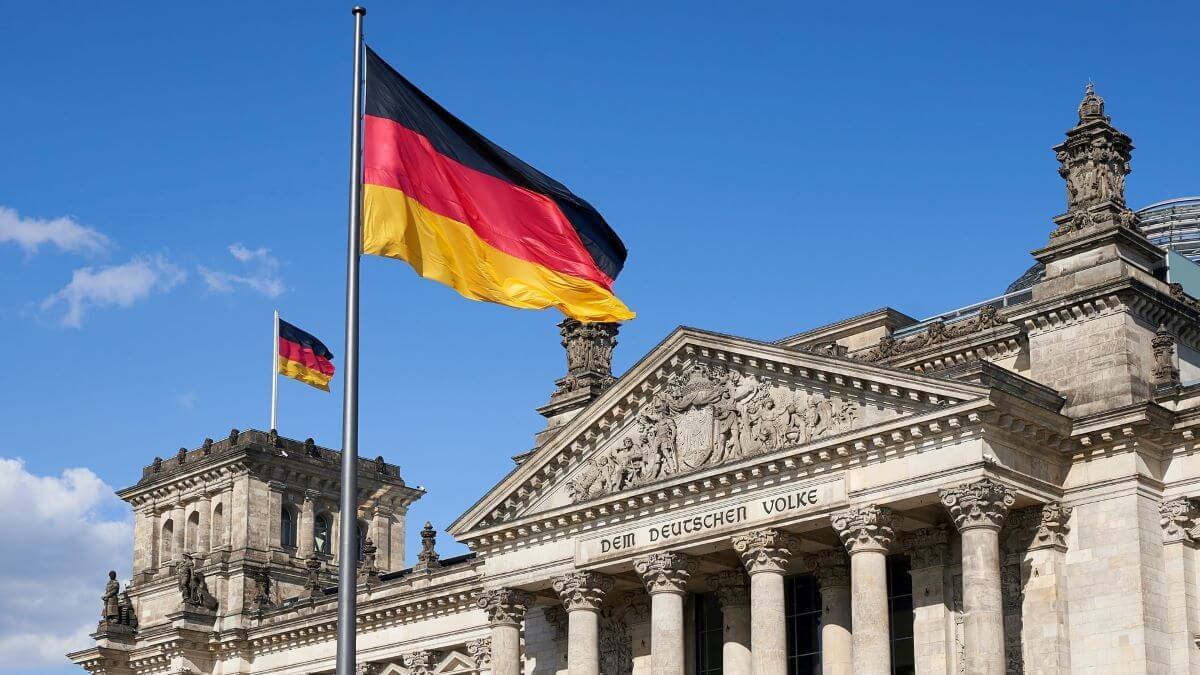 All three MNOs now claim they achieved the objective in all 16 federal states by the deadline at the end of 2022, suggesting that December was not the most restful period for their network engineering teams.
On Friday, BNetzA said it had received updates from newcomer 1&1, DT, Telefónica and Vodafone and will be casting a critical eye over the reports to ensure the claims can be justified. If not, BNetzA president Klaus Müller warned that all available penalties will be imposed. The agency plans to complete all verification tests by March.
BNetzA confirmed that the three incumbent MNOs say they now provide 100Mbit/s coverage to at least 98% of households in each federal state. The obligation for each operator to activate at least 1,000 5G basestations "has largely been achieved" apart from by 1&1, which has already warned of delays and is on track to achieve this objective in 2023.
Out, white spot!

The ambition to eliminate so-called "white spots" – areas where there is no 4G mobile coverage at all – is proving to be a much bigger challenge. The MNOs were obliged to provide 100Mbit/s coverage in at least 500 white spots by the end of 2022. According to the December update sent to the Bundestag, a total of only 85 had been completed by December 5, 2022: 45 by Telefónica, 28 by DT and 12 by Vodafone.
In January 2023, Telefónica said it has now built basestations in 61 of the 167 white spots for which it is responsible and largely blamed the delay in reaching the full target on planning bottlenecks. Indeed, the MNO said it takes about three years to put a basestation into operation, but the MNOs were only given the final definition of white spot locations in November 2021.
---
Want to know more about 5G? Check out our dedicated 5G content channel here on Light Reading.
---
At the same time, the MNO said it was able to cover a large part of the defined areas with 100 Mbit/s via surrounding cell sites, "thereby closing white spots in numerous regions."
Telefónica Deutschland CEO Markus Haas has already suggested that the three MNOs might not need to build as many sites to eliminate white spots because of progress made with individual network rollouts.
The trio had also previously agreed to eliminate 6,000 white spots by 2024. In November 2022, Haas further indicated the MNOs are now mulling changes to the white spot approach that could see them adopt "grey spot technology" in those zones – in other words, moving to active from passive network sharing.
In with the new, out with the old…

Meanwhile, the four MNOs have provided updates on progress so far with their separate 5G network deployments. Notably, 1&1 finally launched its 5G network in January, albeit with only three basestations initially. It is hoping to increase the number rapidly in the coming months.
DT said its 5G network covers 94% of the population in Germany, and over 80,000 basestations have been upgraded with 5G. Around 8,000 basestations support 3.6GHz frequencies. The operator is aiming for 99% 5G coverage by 2025.
Telefónica said its 5G network now covers 75% of the population, while Vodafone Germany has so far achieved 80% coverage, activating the next-generation technology at 12,000 sites with more than 36,000 antennas.
Vodafone also said it will switch off its MMS service (remember picture messaging?) on January 17; hardly anyone uses it anymore, apparently.
Related posts:
— Anne Morris, contributing editor, special to Light Reading
Like what we have to say? Click here to sign up to our daily newsletter
One of America's most loved telecoms get-togethers, The BIG 5G Event, will be returning to Austin in 2023 to host 1,500+ telecom, cloud and technology professionals — and we want you to be a part of it!
For three days, you can meet and network with leaders from every part of the North American 5G ecosystem and hear from over 150 speakers on the hottest industry topics. To apply for your complimentary pass to the event, visit this link.
PARTNER PERSPECTIVES
- content from our sponsors