Desperate times call for desperate measures. Fleeced by government authorities for spectrum licenses, and fighting competition on all sides, Italy's telecom operators are finding salvation in network-sharing partnerships as they roll out their new 5G services. Fastweb and Wind Tre are taking that approach to the extreme.
The two operators are pooling spectrum resources and site equipment to build a single 5G network that each will use to provide retail services to its customers. If the scheme works, it may validate network slicing, an advanced technique that allows operators to run different "virtualized" network services over the same physical infrastructure. It could even become the preferred model for other European operators struggling to fund the deployment of 5G networks.
Network sharing is hardly a new thing in Europe, of course, and has already taken off in Italy. Under competitive and regulatory pressure, Telecom Italia and Vodafone are sharing mobile towers and will even use the same 5G basestations outside the big cities. Across the entire European region, market dynamics are spurring interest in similar arrangements.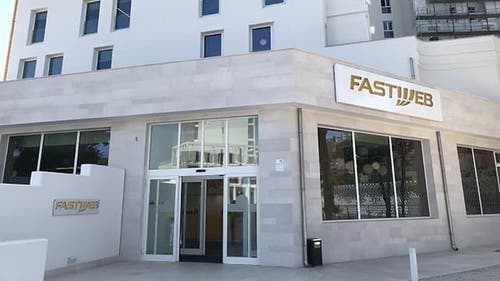 But Fastweb and Wind Tre are going much further. The details of their approach, confirmed by a Fastweb spokesperson, mean each company will effectively become a virtual operator of a shared 5G platform. While some of the commercial arrangements are still unclear, the companies will use the same mobile sites and network equipment across the entire country. The first 5G services are scheduled to arrive next year. By 2024, Fastweb and Wind Tre expect to have nationwide coverage.
The deal holds obvious attractions for both operators. Wind Tre, which already provides mobile services, has been rocked by a series of recent developments, including US trade sanctions against ZTE, one of its main suppliers, and the arrival of Iliad, a low-cost challenger, in Italy's phone market. Last year, Wind Tre blamed a ban on the sale of US components to ZTE for delays to a network project, introducing Ericsson as a second supplier. It has been hemorrhaging customers to Iliad and picked up just 20MHz of spectrum during Italy's 5G auction in October 2018. Alongside Telecom Italia and Vodafone, each of which secured an 80MHz license, it looks puny.
Fastweb, meanwhile, is eyeing a bigger role in Italy's mobile market as consumers are drawn to all-in-one packages of fixed and mobile services. A subsidiary of Swisscom, the operator has 2.6 million broadband customers but only 1.6 million subscribers to its mobile services. Lacking its own mobile network, it has so far relied on a wholesale agreement with Telecom Italia. The shift to Wind Tre, which will trade access to its mobile assets in exchange for use of Fastweb's fiber, looks more favorable. It will also allow Fastweb to deploy 40MHz of 3.5GHz spectrum acquired in a private transaction last year. Adding this to Wind Tre's 20MHz will give the operators the means to challenge Telecom Italia and Vodafone, they hope.
The tie-up has various implications for Italy and the broader ecosystem. For one thing, it means Fastweb and Wind Tre will use the same equipment vendors. In the running for contracts, and currently participating in field trials with the operators, are Ericsson, Huawei, Samsung and ZTE. Given their status as suppliers to Wind Tre, Ericsson and ZTE would be the obvious choices. Moreover, using new 5G vendors in conjunction with 4G equipment from Ericsson and ZTE could be difficult.
---
Want to know more about 5G? Check out our dedicated 5G content channel here on
Light Reading.
---
Whatever the decision, this arrangement combined with the "active" network-sharing deal between Telecom Italia and Vodafone could make Italy dependent on just a few 5G contracts with foreign giants. If 5G turns out to be as economically important as advocates argue, this may exacerbate concern about network security. Regulatory intervention is a possibility.
Regulators will also have to remain convinced that extreme versions of network sharing do not hinder competition. Vodafone does not want to share 5G basestations in the busiest areas because service quality could suffer. Sharing mobile sites means individual operators have less freedom to carry out upgrades, according to a spokesperson for Orange, France's biggest operator. For investors in Fastweb and Wind Tre, there may still be concern that 60MHz of shared mid-band spectrum is enough to mount a serious challenge to Telecom Italia and Vodafone.
Fastweb believes network slicing can overcome much of the concern about control and efficiency. This untried technology, which is due to be standardized in future 5G releases, usually attracts attention as a means of guaranteeing service levels for different enterprise customers. To Fastweb, it is above all a way to guarantee service independence from Wind Tre on a shared 5G network. "Thanks to the slicing capabilities of 5G, both Fastweb and Wind Tre will have complete end-to-end control on our virtual networks," said Fastweb's spokesperson in emailed comments. "This agreement allows us to achieve the utmost level of synergies and efficiency in the deployment, without compromising on independence and control."
Realizing this vision would mean proving that network slicing can facilitate the most extreme form of network sharing. To give itself the best chance of success, Fastweb is also developing software tools for the full automation of 5G network management. "5G is more than just a new mobile technology. It is a new way to think and develop services, processes, IT systems and networks," it says. If it can persuade the industry that a single 5G network used by multiple operators holds no major drawbacks, it could usher in a new 5G paradigm.
Related posts:
— Iain Morris, International Editor, Light Reading