Also in today's EMEA regional roundup: Deutsche Telekom turns to 700MHz for rural 5G; Telefónica Tech hooks up with Constella Intelligence; EU plumps for USB-C charging port as standard.
Telecom Italia (TIM) – which has being going through testing times in recent months as it looks to reinvent itself as a leaner, meaner organization – has reached an agreement with labor unions to cut 1,200 jobs on its home turf by November, according to a Reuters report. The cuts, said two unnamed sources, will be achieved through a voluntary retirement scheme – though they represent just the first tranche of job losses. TIM CEO Pietro Labriola is looking to make about €1 billion ($1.07 billion) in savings between now and 2024, added the report.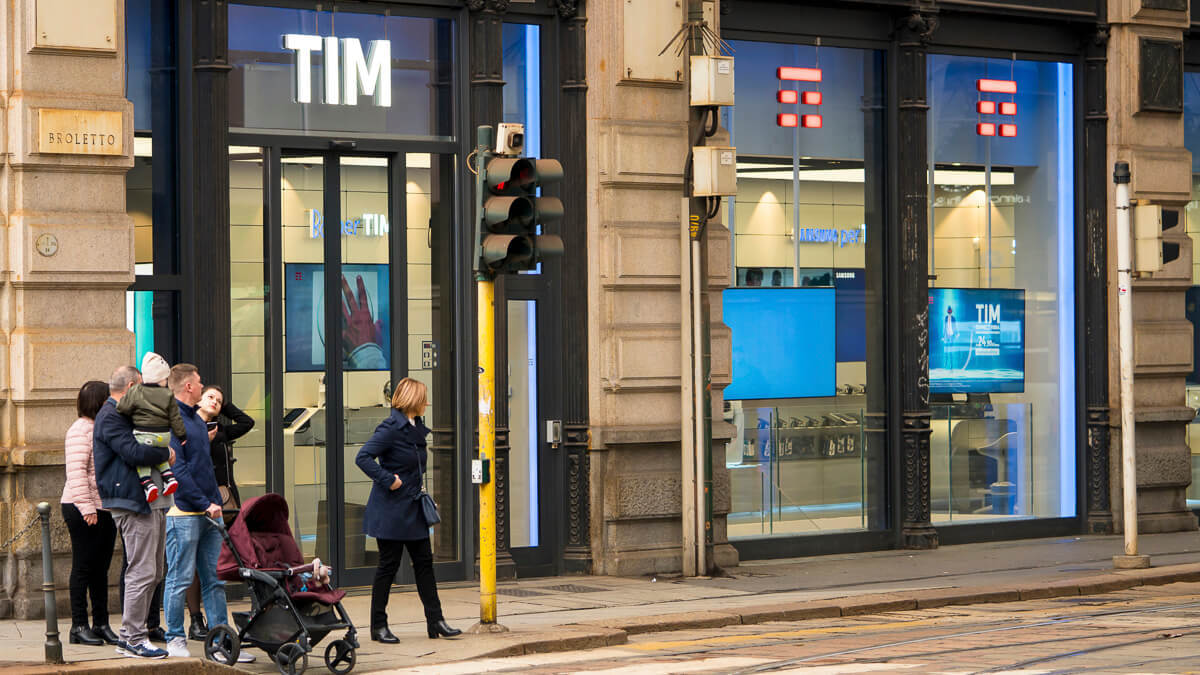 Deutsche Telekom is using the 700MHz frequency in its 5G network for the first time to better serve customers in rural areas. More than 3,000 of its antennas are now transmitting 5G at 700MHz at around 1,100 antenna locations, says the operator. Smartphones from Samsung, Xiaomi, Oppo and Fairphone are among those that support the 700MHz frequency.
Telefónica Tech, which describes itself as Telefónica's digital business unit, has hooked up with cybersecurity company Constella Intelligence to combine Constella's "data lake" with Telefonica Tech's cloud, cybersecurity and AI services.
As widely anticipated, the European Commission has reached a provisional political agreement that will see all mobile phone makers hoping to sell phones in Europe having to use USB-C charging ports. This, of course, is bad news for Apple, which currently foists its proprietary Lightning port on its users and, unless it can persuade the EU to change its mind, will have to change the way its iPhones (for the European market) are put together by 2024. Laptops will also be covered by the new rules. The Commission also plans to work on harmonizing wireless charging for electronic devices to improve interoperability.
Sweden's Enea has launched what it claims is the industry's "first complete complete Wi-Fi Software-as-a-Service (SaaS) service management solution" for service providers looking to introduce and monetize Wi-Fi services. The Enea Aptilo Wi-Fi Service Management Platform as a Service (SMP-S) is hosted as a dedicated "instance per customer" at Amazon Web Services (AWS). Each service provider has a self-contained, secure service that also can be deployed as a hybrid service to supplement existing Wi-Fi service management software.
French optical transport firm Ekinops has supplied its Ekinops360 system to support the delivery of high-speed, secure broadband to staff and students at 22 universities and over 50 connected sites in the Lyon area. The system was chosen by partner SPIE ICS, a digital services subsidiary of the SPIE group, which is contracted to the LyRES Metropolitan Network operating in the city.
Alncom, an Internet service provider based in the northeastern English county of Northumberland that until has been best known for its small-scale fixed wireless access network, has announced plans to connect an additional 25,000 rural premises to 10-Gig capable full fiber. Alncom is also expanding network access to community premises by installing free fiber broadband into village halls.
BT has been zapping its rivals' ads again, via the iron fist of the UK's Advertising Standards Authority. This time the takedown target was Sky Mobile, which ran afoul of the ASA by referring in the offending ads to its network as "perfect." It was ordered not to run them again in "the form complained about."

— Paul Rainford, Assistant Editor, Europe, Light Reading